Inside Supply Management Magazine
Making Safety Count — On the Road and the Bottom Line
June 17, 2019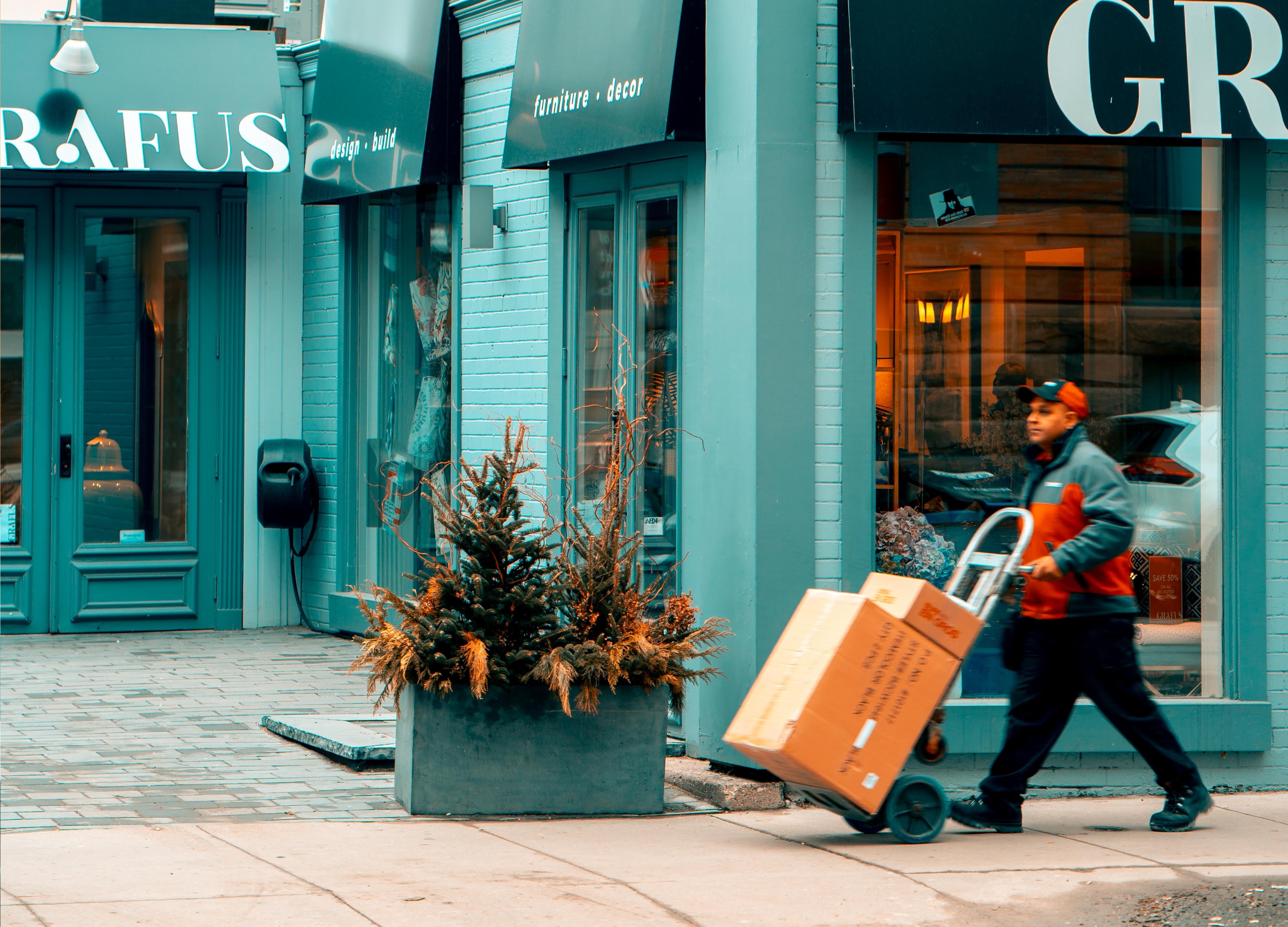 As the delivery space grows and evolves, last-mile carriers are faced with increasing costs related to warehousing rents, labor and insurance. To offset rising costs, some companies are investing in safety and compliance measures.
"Warehousing costs are escalating at a rapid rate," says Kelly Picard, CEO at Hackbarth Delivery Service in Mobile, Alabama. "Where we used to pay (US)$3 a square foot, it's now $6 a square foot. and higher."
Delivery drivers want higher wages and can often find them working for large retailers or e-tailers, although they sacrifice having their own routes like they would have with many carriers, she says. Transportation and delivery rates have not kept pace with inflation, let alone the increasing costs mentioned above, and with more and more shippers offering free delivery, this has put pressure on the transportation and logistics companies providing these services, Picard says. The resulting issues have caused several last-mile and retail-pool delivery companies to declare bankruptcy or go out of business, she adds.
Auto-liability and cargo-insurance costs continue to escalate, Picard says. "Auto liability is rising in particular because of the litigious environment we're in. The only defense you have is to not get into accidents."
To deal with the problem, there are numerous safety measures carriers can take, she says: "One thing — which we've done — is investing heavily in safety and compliance." Hackbarth wants to be a safety company who provides customized transportation and logistics services, she notes.
One measure is installing in-cab cameras: The cameras face (1) the front, to record activity outside the truck, and (2) inside, to record the driver's actions and responses. Hackbarth has installed cameras in its employee-driven line-haul trucks, Picard says: They serve the dual purpose of reducing insurance costs and increasing driver safety. The cameras record events based on safety parameters.
"For example, hard-breaking or swerving trigger an event," Picard says. "It records a number of seconds before the event, so you can see what happened in the cab or on the road to find out if somebody cut off the driver or if a deer ran in front of the truck. We use it as a defensive mechanism in the event we do have an accident. We also use it for coaching driver behavior before it becomes an incident."
At first, drivers weren't necessarily pleased with having cameras in the cab, Picard says: "But we explained to them that it's as much of a protective measure for them and to help them become better, safer drivers, and prevent an accident in which they could lose their lives —  when we put it in those terms, they don't have a negative response to it."
In addition to installing in-cab cameras, delivery companies also are offering training and certification opportunities to employees and contractors to improve safety and reduce costs.
Hackbarth has sent its managers to a week-long certified trainer class at Smith System, a driver-improvement and safety training organization, Picard says. Additionally, the company has mandated that all employees take a one-day course to become a Smith System-certified driver, something it also offers — but doesn't mandate — to its contractors. "It's like going to a drivers-safety class," she says. "We highly encourage the contractors participate. Many of them have taken advantage of it. They can take the certificate to their insurance company and typically they get a discount. So, it pays for itself in their time."
The benefits of the certification have spread among the contractors, she says: "Once a few start taking advantage of it and they tell the others, 'Guess what, I saved 10 percent on my insurance, which equates to $100 or $200 a year or more,' it gets their attention."
But the real result, she says: "It brings an awareness to their driving habits and behavior, helping them become safer drivers. That is the real return on the investment — saving someone from a major accident. Distracted driving is an epidemic level, so defensive driving techniques lead to fewer accidents if adopted."
For last-mile delivery companies, investing in safety and compliance measures can be one way to improve driver behavior and offset rising costs.