Inside Supply Management Magazine
A Plan for Every Part Is the Answer for Sourcing Speed
February 04, 2019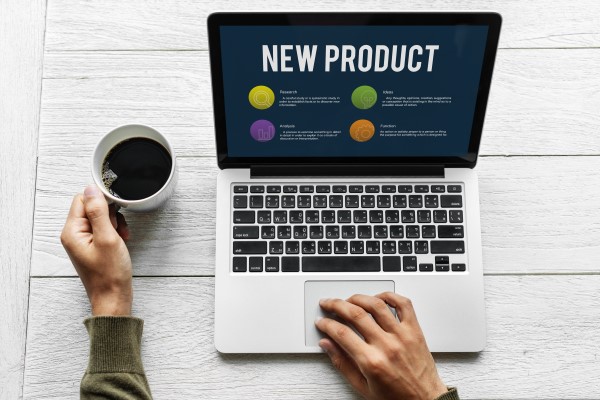 Sourcing a new product is exciting and stressful: While a rite of passage, it isn't easy due to the often labor-intensive, time-consuming and data-complex nature of getting from idea to launch.
Many procurement organizations, thanks to big investments in e-sourcing and enterprise resource planning (ERP) software, have successfully automated many repetitive tasks. Still, all too many rely on manual tools like Microsoft Excel early in the product-ideation stage to organize product commercial bills of material, potential suppliers, directional quotes and estimated lead times.
To date, this high-touch approach to new-product development sourcing has worked adequately. However, as industries from automotive to consumer products face continual pressure to rapidly bring products to market, earlier access to improved advanced sourcing tools is needed.
A plan for every part (PFEP), an electronic master record of all commercial data, is the answer. Organizing commercial data into a PFEP can reduce new product launch timelines by as much as a third. Making a PFEP an integral part of your procurement game plan can have a powerful positive effect on your pre- and post-product launch success.
Procurement professionals are uniquely positioned to accelerate product time to market by expediting sourcing and reducing not only the time, but also the costs and risks associated with new product launches.
New Product Development
Companies often defer outlining a product's commercial detail until engineering finalizes components downstream in the development life cycle. A drawback of this "design and throw over the wall to source" approach is the delayed documentation of critical-path commercial information pertaining to lead suppliers, directional piece prices and tooling timing, which inserts unnecessary risk into product launch dates.
Further, as companies increasingly rely upon suppliers to contribute to the development of innovative technology products, the early supply chain market insights into new product development becomes essential. Procurement is well suited to collaborate with engineering in the creation of superior products by presenting options for alternative suppliers, manufacturing processes and materials types.
"Reliance on suppliers as a source of product and process technology will continue to increase, (and) supply management has an opportunity to focus extensively on time as a competitive weapon, particularly during new product and process development," says Sime Curkovic, Ph.D., professor of supply chain management at Western Michigan University in Kalamazoo, Michigan.
Lastly, current software solutions fail to provide a home for this critical, early commercial data, forcing professionals to perform off-line analysis. In addition, companies tend to store this data in many places, yet teams need real-time access to effectively communicate, collaborate and execute on information.
Why a Plan for Every Part?
Many professionals are accustomed to using a PFEP for optimizing their supply chains. Traditionally derived from lean best practices, a PFEP can serve as the "common cross-functional currency" for sourcing — and later for launch success — by fostering early, precise and controlled commercial information.
Pre-product launch, a PFEP allows companies to better plan for production target costs, sourcing timelines and needed supplier capabilities. It is an important early procurement tool, which can transform average supply chain operations into world-class, just-in-time lean enterprises.
Research has shown that the companies that are first to market with a new product tend to generate larger profits than competitors that enter later, even with similar feature sets. "Immense untapped productivity and innovation gains are available to those procurement professionals that utilize a PFEP as an early collaboration tool during new product development." says Curkovic.
5-Step Process
There are five steps to implementing a PFEP:
1) Secure company buy-in. The seemingly simple question of who should organize early new-product commercial data often gets muddied by corporate politics. Thus, CPOs or other senior procurement leaders are best positioned to advocate for supply management professionals leading this critical strategic initiative.
Most researchers, thought leaders, consultants and industry professionals have focused on production-sourcing cost-reduction tactics, due to the impact that strategic supply management has on an organization's bottom line. Getting involved earlier in product creation affords valuable time to identify suppliers and seek disruptive new technologies that can offer step changes in cost reduction.
As with any strategic initiative, it is crucial that the deployment of a PFEP has strong CEO and cross-functional support, especially from heads of engineering and manufacturing. Focus on time-savings and ROI potential to expedite PFEP buy-in and attain CEO approval.
2) Create a plan for every part template. First, outline required data. Most companies have fewer than 35 data input columns for a basic PFEP and 120 columns for an advanced PFEP.
Develop a strategy, timeline and leads to gather data. The key is to start small, even if you're tracking only 15 data inputs. Typically, tracked-part data includes supplier, cost, usage and packaging inputs, but additional fields can be added or customized to further optimize results. Then, map the origin of each data point, creating a map of where to properly obtain data to allow your team to continuously improve the PFEP's accuracy, maintenance and optimization.
Establishing a dedicated procurement team can often expedite a PFEP rollout and spark the cultural change needed to adopt the system. Invest in training and explain "the why" to ensure team members understand that creating a PFEP will improve operations and allow the company to succeed.
3) Organize commercial data. Gathering commercial data, which often comes from disparate systems, is a messy and human-intensive task. By identifying a more accurate data source or tracking overall percentage of PFEP data inputs attained, you — and executive sponsors — can celebrate success along the way and maintain team morale. Established companies that incorporate a PFEP within new-product development can expect up to a 10-percent reduction in-new product unit costs.
Leveraging proven formulas for calculating landed costs will swiftly allow your team to populate input fields while reducing errors. The goal at this stage is not to act on the data but to simply better understand your purchased parts by populating a PFEP database.
Finally, create a PFEP optimization plan by identifying operational improvement areas. Ranking opportunities by overall cost, timing and risk-reduction potential can clarify priorities.
4) Optimize data. Dashboards are key to synthesizing part data into information to make better decisions. Cutting-edge dashboards can be created in spreadsheets, but leading companies are turning to PFEP cloud software to reduce risk and time by improving visibility and collaboration. Common dashboard KPIs during product development include new supply needs, preferred suppliers and directional cost targets.
Pre-launch, companies often use dashboards to highlight the number of parts by priority level and the associated parts in each status. PFEP is extremely effective at reducing product launch risk and time, but it is arguably just as valuable in new product development at driving innovation and speed.
Maintaining PFEP post launch also allows for a smoother flow of information for training, transitions or continuous improvement between team members.
5) Automate to further increase speed. The vision of a connected end-to-end supply chain can be realized by transitioning your upfront manual PFEP into automated PFEP software. Leveraging PFEP software has many advantages over using manual tools, including increased sourcing execution speed, reduced human error and advanced real-time reporting analytics.
Application programming interfaces (APIs) are typically available to connect directly into product life-cycle management (PLM) systems to enable your team to receive early "previews" of new products in development, akin to adding time to your sourcing timeline. Using APIs, teams can automatically share data between PFEP software and e-sourcing, ERP systems or other systems — reducing human error by eliminating manual rekeying of data from spreadsheets or other disconnected systems.
The manual task of tracking and reporting changes to early commercial bills of materials can be automated with PFEP software, accelerating internal reporting. Additionally, collaborative PFEP software tools can expedite timelines by more efficiently allowing you, your team and your suppliers to organize, edit and manage data using multiuser read/write capabilities in real time.
Reducing Time and Costs
Most companies have fallen victim to reduced profits due to sourcing timeline delays and cost overruns during new-product development. There are unfortunately no quick fixes for eliminating timing delays and cost overruns, as these outputs are often the culmination of complicated multifunctional micro decisions.
However, incorporating a PFEP into your advance-sourcing process as early as possible in the product life cycle can reduce the time and cost of your next product launch. A PFEP offers an opportunity to accelerate the time to market — and increase your chances for larger profits than your competition.