Inside Supply Management Magazine
Navigating Fleet's Future
January 07, 2019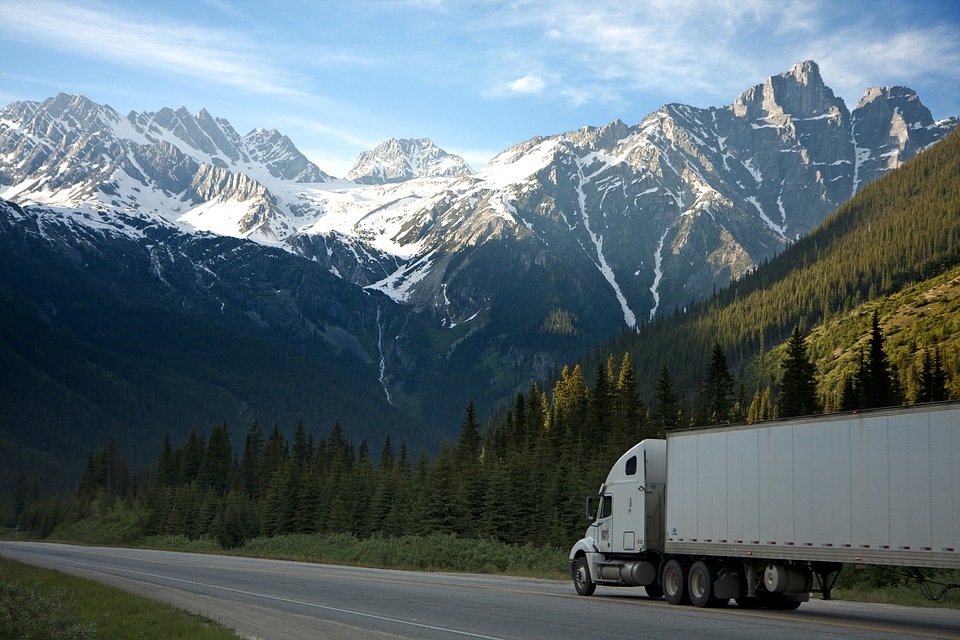 Freight rates and volumes are up. Corporate tax rates are lower, which is leading some companies to invest in new equipment. Thus, orders are up: According to ACT Research, which tracks commercial-vehicle industry data, Class-8 net orders totaled 506,300 units in the 12 months ending in November, the second-strongest 12-month order period in history — trailing only the 12-month period ending in October. So, original equipment manufacturers (OEMs) are happy.
Nevertheless, as 2019 began, fleet managers and for-hire carriers continue to face numerous issues that include driver shortages and equipment availability.
"It's been an interesting year, that's for sure. A lot of factors are impacting the industry this year and going into the future," says Brian Holland, president and CFO at Fleet Advantage, a Fort Lauderdale, Florida-based fleet-management solutions company that provides specialty finance and business asset and intelligence management. "The industry seems to be a little heady right now. All the OEMs are happy with their order boards being full."
Equipment availability, however, is at the forefront, Holland says: "The volume of orders that were placed in 2018 caught most people a little by surprise, (although) everyone was looking for a strong performance in 2018, in large part due to tax reform and strong economic conditions."
The increase in orders means they might not be filled until the third quarter, much longer than the typical 60- to 90-day cycle, he says. Cancellations could increase availability; however, he says: Companies often reserve build slots to ensure equipment availability but cancel if they don't need the equipment in the time frame they've specified. "You'll probably see more of this as 2019 progresses," he says.
Another hot topic is the shortage of drivers and qualified technicians. According to American Trucking Associations, the trucking industry faces a shortage of more than 50,000 drivers, a number that likely will escalate in the next decade.
"We recommend that companies focus not only on the driver shortage, but also on driver retention," Holland says. To increase retention, companies need to look at "the metrics they use to manage the drivers, the ways they run routes and the type of equipment they run. What we're finding is that companies with a shorter average life for their fleets have higher retention because drivers would rather drive new trucks. They want the newest technology, the newest safety equipment. We're seeing that many of our clients are using the age of their fleets as a recruiting tool, and they're reducing their recruiting costs and increasing their levels of retention."
Other factors continuing to impact fleet management in 2019:
●Electronic logging device (ELD) and hours-of-service mandates. These have been set forth by the U.S. Federal Motor Carrier Safety Administration.
●Fuel costs. "We believe that companies should focus on the cost of fuel regardless of what the cost per gallon is — and understand their metrics and how the decisions they make affect the overall cost," Holland says.
●Shorter equipment life cycles. Maintaining a shorter life cycle, he says, allows companies to take advantage of new technologies and better safety equipment, and helps with driver retention, among other advantages.
●The Financial Accounting Standards Board's new lease-accounting standard. Changes from the previous standard include recognition of a (1) right-of-use asset and (2) lease liability on the balance sheet for those leases previously classified as operating leases. "What we find is, just as with the operation of the truck, having a good understanding of the provisions of the lease-accounting standard helps companies make better decision about their fleets," Holland says.
Forecasts call for the trucking industry in 2019 to continue to incur robust growth, albeit at a slower rate than during 2018, Holland notes. "We're expecting to see freight volumes and rates continue, as well as the higher order volumes, which may experience some softening," he adds.