Inside Supply Management Magazine
ROB Roundup: November NMI®
December 06, 2018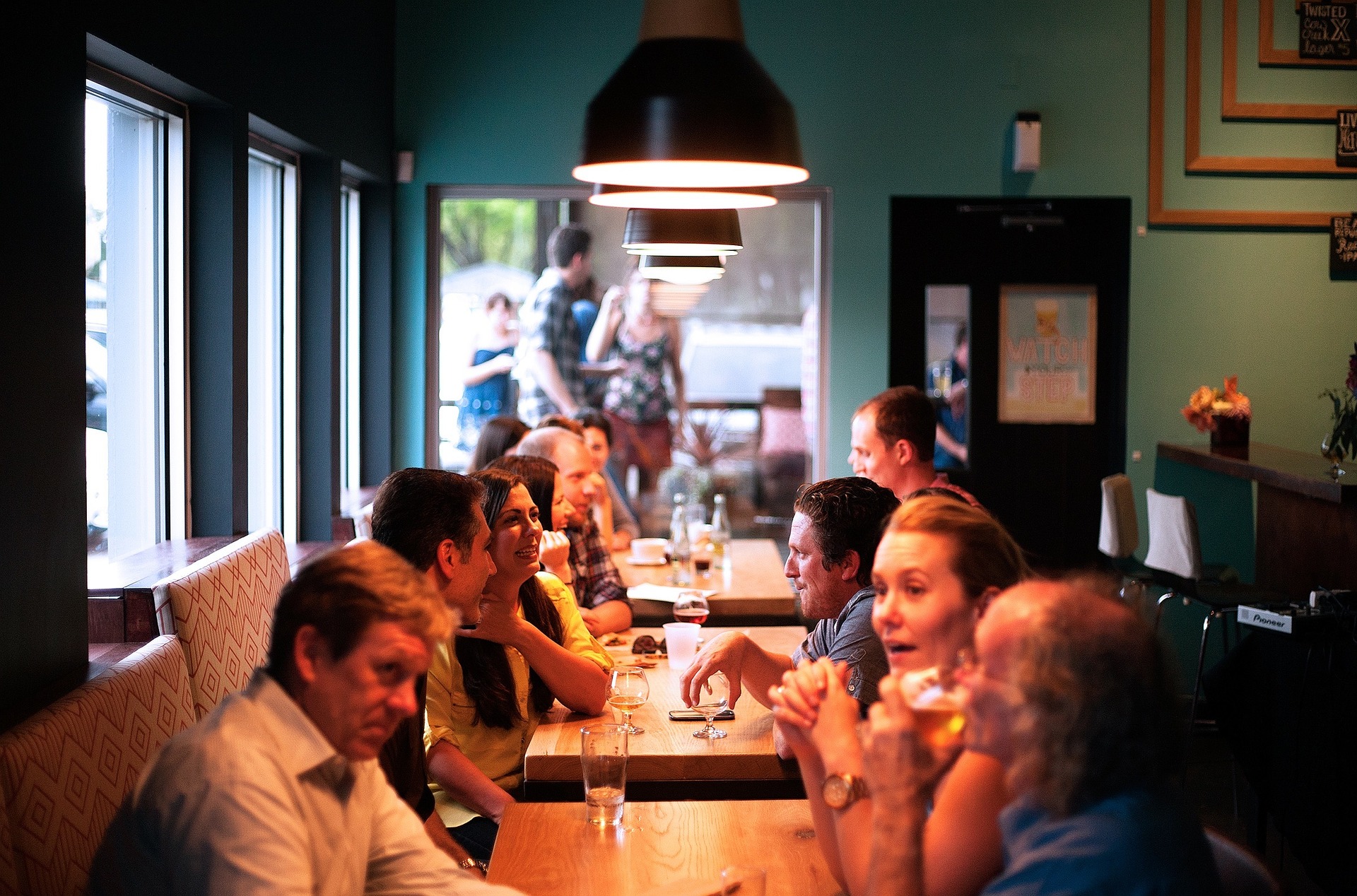 The release of the Non-Manufacturing ISM® Report On Business® had no chance of being the biggest economic news on Thursday, not with the Dow Jones Industrial Average going on yet another wild ride before the NMI® data was even revealed and a U.S.-China tariffs truce that could be growing more tenuous by the day.
However, no matter the stock-market number, the old axiom — the Dow Jones is not the economy — still applies. And it's days like Thursday that emphasize the importance of economic indicators like the NMI®, which gauges the health of the services sector that makes up more than three-fourths of U.S. gross domestic product.
While Wall Street took another roller-coaster ride, the services sector continued a year of steadiness, and could be saving its best for last, according to the Non-Manufacturing ISM® Report On Business®. In October, the composite NMI® was above 60 in consecutive months for the first time. November made it three in a row, with a reading of 60.7 percent that was a 0.4-percentage point increase over the previous month.
ISM Non-Manfucturing Index rose +0.4 points in November to 60.7. Forward-looking New Orders rose +1.0 points to 62.5. Both are >60, which indicates strong expansion. With ISM Manufacturing at 59.3, this is FAR from an indicator of impending US recession. pic.twitter.com/F07DN1F1hO

— Patrick Chovanec (@prchovanec) December 6, 2018
It's an indication of the recent services sector-performance standard that October's NMI® reading of 60.3, down from the all-time high of 61.6 in September, was referred to as a "dip" in a question to Anthony Nieves, CPSM, C.P.M. A.P.P., CFPM, Chair of the Institute for Supply Management® Non-Manufacturing Business Survey Committee. "We're measuring change month-to month, so the benchmark does move," Nieves says. "There was still very strong growth in October, just not as fast of a rate and slightly below the record pace in September. What we heard from our respondents leading into this month's report is that they felt this year would continue to be strong."
Nieves says Business Survey Committee respondents are generally confident that conditions will continue to be conducive to growth well into next year and adds that "we might not see a softening until 2020." That does not mean continued composite-index readings north of 60 percent, but anything above 50 percent indicates expansion in the non-manufacturing sector.
#ISMROB survey respondent in management of companies and support services: November is "busy season. A large volume of orders is always expected this time of year, but this year, it has been busier than our organization and suppliers anticipated." https://t.co/rGJgMT2UfS #economy

— Dan Zeiger (@ZeigerDan) December 6, 2018
The primary concern for survey respondents appears to be what Nieves refers to as "employment resources" — specifically, finding qualified workers amid low unemployment. The Employment Index registered 58.4 percent in November, down 1.3 percentage points from the previous month. "When we talk to recruiters out there, we find there is a difficulty in finding open positions," Nieves says. "They are looking at people who already have jobs and moving them over to other jobs, which just creates a void somewhere else."
As for trade and tariffs, the main issue in the services sector remains uncertainty. Tariff-related costs increases are not a big concern at this time, Nieves, says, because they are mostly being absorbed along the manufacturing-sector supply chain. However, the threat of more trade turbulence has some companies treading lightly on investment plans: "The business is preparing for the later phases of tariffs by slowing down growth and capital investment until the future becomes clearer," according to a survey respondent in retail trade.
Business plans for 2019 regarding trade, employment, wages, capital investment and other matters are the focus of ISM's Fall 2018 Semiannual Economic Forecast for the manufacturing and non-manufacturing sectors. That report will be released on Monday and available at ismrob.org.
The Report On Business® roundup:
Associated Press: Survey: U.S. Services Firms Grew in November. "The gain suggests that the U.S. expansion — in the middle of its 10th year — should continue, despite signs of a global slowdown and concerns about a trade war escalating between the United States and China. But the companies surveyed for the index also expressed concern that high tariffs would hinder business, with one retail firm saying that it's purchasing goods in advance of any potential increases on import taxes in order to minimize any disruptions to business."
Bloomberg: U.S. Service Industries Expand at Near-Record Pace in November. "The report also indicated that continuing trade tensions and easing global growth are affecting service providers, a trend weighing on investors' perceptions of the economic outlook. Export orders decelerated by the most since May while a measure of imports rose the most since March. Service companies still face bottlenecks: a measure of backlogs increased, while supplier delivery times lengthened, though delays eased slightly."
CNBC: Services Sector Grows in November Despite Tariff, Employment Concerns. "Despite the better-than-anticipated number, U.S. equities held near sessions lows following the release, with the Dow Jones Industrial Average down nearly 500 points. The index is down more than 1,300 points in the last two trading sessions as fears of economic slowdown and an inverted yield curve spook investors. The data release came after ADP and Moody's Analytics reported that companies slowed the pace of job creation in November amid a tight labor market."
Financial Times: U.S. Services Sector Unexpectedly Climbs, Signaling Strength in Q4. "While the business activity and new orders components of the index edged up, the employment sub-index dipped to 58.4 from 59.7 the previous month. The dip in employment comes as the Federal Reserve's Beige Book showed respondents at many of its 12 Fed districts said employment and production had been constrained because they struggled to 'attract and retain qualified workers.' "
Recession?

US ISM Non-Manufacturing Index rises in November to 60.7, from 60.3.

Second highest level in 13 years.

Business activity index jumps to 65.2, from 62.5, highest ina decade.

New orders sub-index rises to 62.5, from 61.5, second highest in 15 years..

— Daniel Lacalle (@dlacalle_IA) December 6, 2018
Logistics Management: November Non-Manufacturing Data is Strong, Reports ISM. "Other factors serving as non-manufacturing growth drivers, cited by Nieves, include consumer confidence being at an all-time high and unemployment being at an all-time low, coupled with the tax cuts and deregulation efforts stimulating growth on both the business and consumer sides."
MarketWatch: ISM Services Index Registers Second-Strongest Reading in 13 Years. "Outside of agriculture — hurt by the trade war — 16 industries saw improvements. Purchasing managers did raise complaints about rising costs and tariffs. That said, they appear confident nonetheless due to a strong domestic economy."
#ISMROB survey respondent in agriculture, forestry, fishing and hunting says "the trade dispute with China presents challenges and opportunities. The chief dilemmas are: When will the dispute be resolved, and what will the market reaction be?" https://t.co/rVmGtZSv8O #economy

— Institute for Supply Management (@ism) December 6, 2018
The Wall Street Journal: U.S. Services-Sector Growth Accelerates in November. "Services activity by its nature provides a view of domestic demand since relatively few services are imported. Domestically oriented areas of the economy have been advancing steadily in recent months, with sustained job growth and solid consumer spending."
In case you missed Monday's ROB Roundup on the release of the Manufacturing ISM® Report On Business®, you can read it here. For the most up-to-date content on the PMI® and NMI® reports, use #ISMROB on Twitter.