Inside Supply Management Magazine
The Monthly Metric: Average Purchase Order Processing Cost
August 23, 2018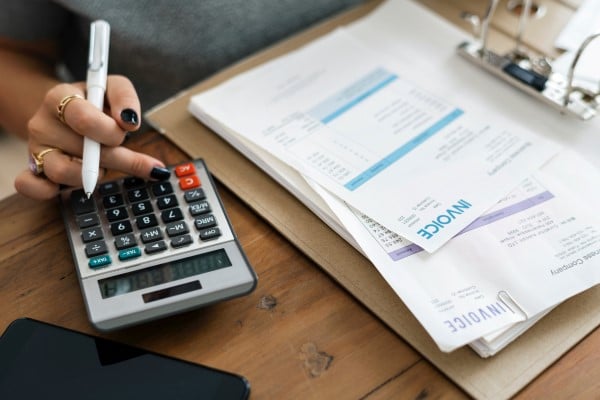 In this edition, The Monthly Metric plays a deep cut on the procurement analytics album by dropping the needle on average purchase order (PO) processing cost. It might not be high on your organization's list of performance-evaluation metrics; it wasn't for Jim Fleming, CPSM, CPSD, Program Manager, Certification at Institute for Supply Management® (ISM®), while a capital-equipment supply chain manager at Intel Corporation from 2007-14.
However, it is one of 21 analytics regularly tracked in a cross-industry report of standard benchmarks by CAPS Research, the Tempe, Arizona-based program jointly sponsored by Arizona State University and ISM. Also, Fleming says that with the Internet of Things, artificial intelligence (AI) and blockchain working to streamline supply chain processes in the coming years, average PO processing cost could become a more prominent measurement in the never-ending pursuit of cost savings.
"I don't know if those technologies will be leveraged to solve this indicator, but improvement on it could become a by-product of the process," Fleming says. "It may very well be an indicator that starts to become more relevant into the future. … Regardless, it's one of the more misunderstood and underrepresented metrics that exist."
The biggest misconception is that many practitioners assume that a PO's processing cost entails only expenses related to the order itself. Actually, the processing cost involves, as Fleming says, "the entire ecosystem" of the procure-to-pay cycle, including infrastructure and manpower costs, and can reach thousands of dollars. At Intel, Fleming worked with a third-party supplier for smaller spends that levied a US$50 surcharge if an order was placed for a product that was not in the supplier's catalog. When learning of this, some operations staff members were shocked, Fleming says, because they were unaware of the typical PO processing cost — and that $50 was a fraction of it.
"You have to take into account the number of touch points," he says. "The stakeholder making an order works interacts with a purchasing agent, who places it with a supplier. The supplier must communicate back. Items get transmitted and receipts made. Then, that PO has to go through accounts payable, which closes it out." Add those expenses and divide by the number of PO cycles, and you have the average processing cost.
A 'Wide Spectrum' of Costs
CAPS Research's 2014 cross-industry report identified benchmarks for average PO processing cost in such industries as aerospace and defense ($483), chemical manufacturing ($117), engineering and construction ($1,226), U.S. Department of Energy (DOE)/National Nuclear Security Administration (NNSA) contractors ($336), financial services ($316), industrial manufacturing ($294), petroleum ($716) and utilities ($289). That's a wide range of costs. The overall average processing cost was $411.
In addition, there is potential for waste along a supply chain. A PO could have inaccurate information or could be duplicated. A good deal or cost-cutting advice from a supplier can go unheeded. However, because PO processes are unique to each industry, there isn't a standard, all-encompassing method to streamline orders and lower processing cost, Fleming says: "The wide spectrum of cost figures is a reflection of inconsistencies in the way PO generation is done."
Some companies strive to limit PO costs by providing procurement practitioners with purchasing cards (p-cards) for smaller spends, cutting down on paperwork and enabling faster payments. CAPS Research tracks percent of total spend with p-cards as a benchmark; the 2014 average for all industries was 1.7 percent, with DOE/NNSA contractors at 5.9 percent, well ahead of the next-highest industry, financial services (1.8 percent).
However, p-cards carry potential for abuse, Fleming says: "If individuals start using them for other things or personal things, tighter controls would be needed. Companies can get so focused on providing checks and balances for p-cards and devoting time and energy to controlling individuals' use of them, that could cancel the benefit gained by providing flexibility and opportunity with some spend."
Technology to the Rescue?
Robotic process automation technology and purchase-order processing software have expense-cutting benefits, Fleming says, including "touchless" POs that enable practitioners to avoid such minutiae and concentrate on more value-adding tasks — another potential cost saver. Automated ordering, typically for non-critical, lower-cost materials, is another option. (Remember: Like with the pay of human stakeholders involved in the PO process, the expenses of implementing and maintaining technology factors into average processing cost.)
However, such technology requires a level of trust that many professionals lack, Fleming says. "The problem with that is people — in their innate need to have a handle on things, and 'the way things have always been' that we are part of the PO process, don't trust a touchless-PO system," he says. "So, there's capability within technology that people haven't realized how to leverage. That's one of the challenges. Organizations buy expensive systems and don't know how to use all the bells and whistles. (PO processing software) happens to be one of them.
"My guess is, as you continue to see the Internet of Things, AI and blockchain become more prevalent (in supply management), that technology will probably drive these costs down. But that's going to be in time."
Average PO processing cost might be low on your organization's current analytics depth chart. However, the primary task of the supply management function is ordering materials and services. So, finding inefficiencies in the procure-to-pay cycle and reducing PO processing cost provide a significant opportunity to reduce operating expenses.
Extra Points
●Metrics is the subject of a session at UPMG2018, the annual gathering of ISM's Utility Purchasing Management Group, September 9-11 in Scottsdale, Arizona. "Leveraging Data Analytics in Supply Chain" is scheduled for 2:30 p.m. on September 10.
●Fleming is the instructor for the next Analytics for Supply Management 1: Fundamental Concepts & Techniques (formerly Business Analytics for Procurement) workshop from ISM Seminars, October 23-24 in Boston.