Inside Supply Management Magazine
ROB Roundup: May PMI®
June 01, 2018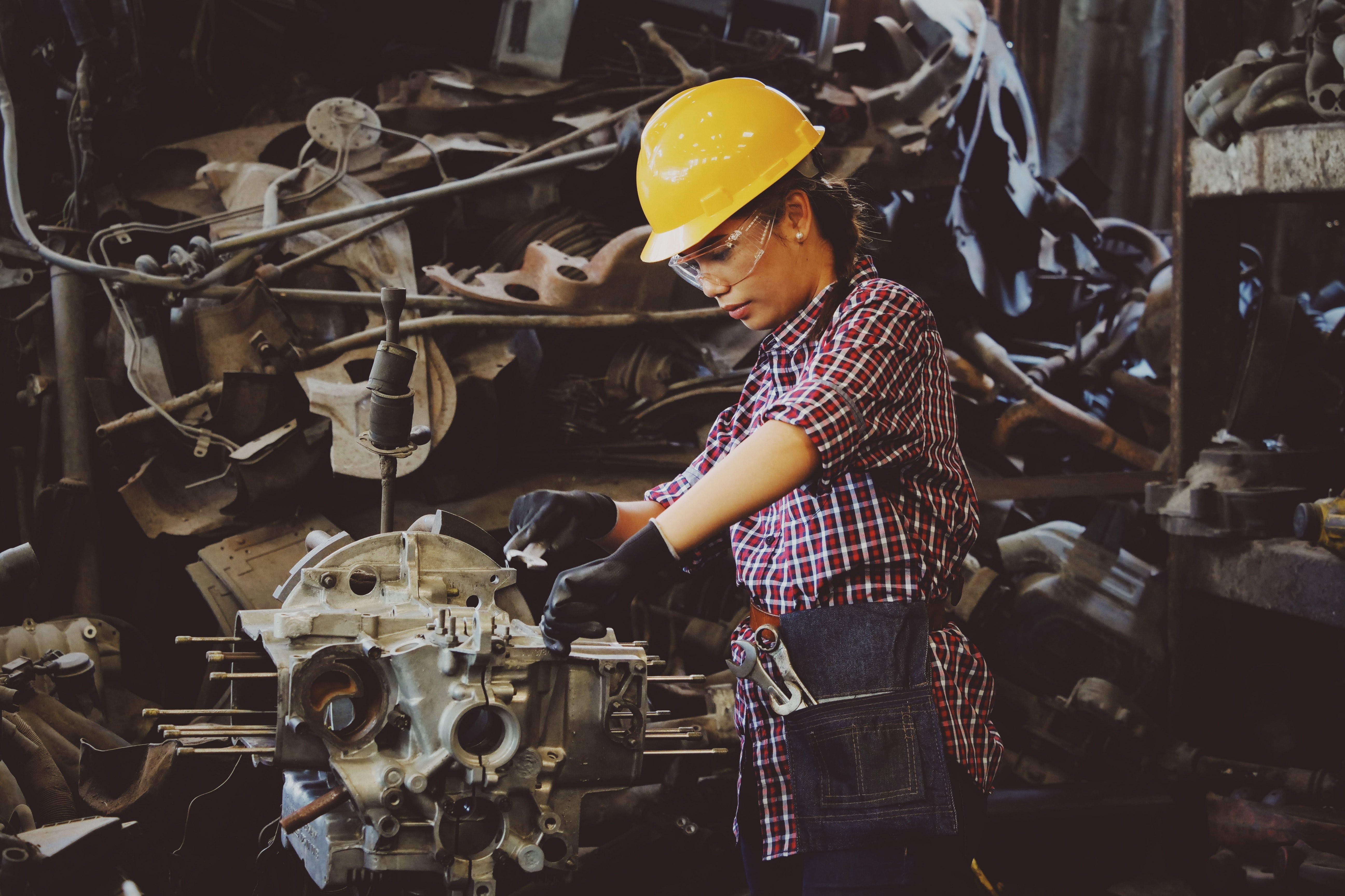 For passionate consumers of economic and supply management information, Friday was a little like Christmas morning or the Super Bowl, as the release of the May Manufacturing ISM® Report On Business® piggybacked the unveiling of the Labor Department's monthly jobs report.
Both reports were positive. The Bureau of Labor Statistics reported that the U.S. economy added 223,000 jobs in May, exceeding forecasters' expectations, and the unemployment rate dipped to 3.8 percent, an 18-year low. Ninety minutes later, the PMI® data was released, revealing that manufacturing sector growth picked up in May.
.@ISM® Report On Business®: PMI® at 58.7% in May as U.S. #manufacturing sector grows at faster rate despite continuing issues with employment, transportation and supplier performance. https://t.co/RcAc74or2z #ISMROB #economy

— Dan Zeiger (@ZeigerDan) June 1, 2018
15 of 18 Manufacturing indexes reporting growth @ism #PMI

— Kristina Cahill (@KristinaMCahill) June 1, 2018
Comments from ISM Manufacturing Business Survey Committee members continued to be dominated by one subject: tariffs. One respondent in transportation equipment lauded his company's booming business but added, "We are very concerned, however, about the tariffs ... and are focusing on alternatives to Chinese sourcing." The survey was conducted before the Trump administration announced steel and aluminum tariffs on three of the country's biggest trading partners — Canada, Mexico and the European Union. Those tariffs took effect on Friday and prompted immediate retaliatory measures.
Tariffs and trade issues have "been top of mind for the supply community over the last three months," Timothy R. Fiore, CPSM, C.P.M., Chair of the Manufacturing Business Survey Committee, told reporters during a conference call. He reiterated this in a later interview with Manufacturing Talk Radio, saying that steel price and availability uncertainty that "caused a hole in the (buying) schedule" will be felt throughout the summer.
"Steel generally had lead time of 8-10 weeks before the (tariffs) went into play, and now it's been shoved out to 12-14 weeks. What used to take a buyer 8-10 days to convert a purchase request for steel into a purchase order probably went to at least 20, maybe even longer, when you factor in the price increase," Fiore said. "The impact of the (tariffs) changes in March is starting to hit our factories now and will likely continue to hit through June and July. I'm not as concerned about having the mill capacity to satisfy demand. I'm more concerned about the pricing and availability uncertainty the tariffs threw in caused buyers to freeze until they got approval to pay higher prices, and that's going to show up through the summer."
While Fiore told Manufacturing Talk Radio that "it was a great May," he added that continued slowing in the Supplier Deliveries Index will impact the Production and Inventories indexes, likely resulting in a slight drop in the composite PMI® in the next two or three months. (The five equally-weighted indexes that make up the PMI® are New Orders, Production, Employment, Supplier Deliveries and Inventories.)
"I think we're going to see demand remain strong because retaliatory tariff impact won't show up for a couple months. ... My biggest concern is with supplier deliveries," Fiore said. "I don't think you'll see the (index) number go up because of supplier difficulties. So, the inventory number will contract, which means you'll see the PMI® come down a point or so. It will come down not because (the manufacturing sector) isn't satisfying customers, but because the inventory isn't where it could be."
The Report On Business® roundup:
Bloomberg: U.S. Manufacturing Quickens While Prices Keep Spiraling Up. "Firmer U.S. consumer spending and solid business investment are driving orders and output, consistent with steady improvement for the nation's manufacturers even as their overseas counterparts contend with moderating economies. Sixteen out of 18 manufacturing industries reported growth last month, including machinery, chemical products, petroleum and coal products, and transportation equipment. No industry saw a decrease in May."
"We are currently overselling our forecast and don't see an end to the upswing in business" transportation respondent in the ISM report ...very bullish...

— Marco Mazzocco, CFA (@MarcoMNYC) June 1, 2018
CNBC: ISM manufacturing index at 58.7 in May (video). "Another very strong number, a (half percentage point) over what we were looking for," analyst Rick Santelli said.
MarketWatch: Manufacturing Picks Up Steam in May, ISM Survey Says. "Helped by solid conditions both domestically and overseas, manufacturing seems to be picking up steam. Purchasing managers, however, said they are worried about White House trade policy as well as a shortage of trained labor and materials. 'Very difficult to hire skilled and unskilled labor,' one purchasing manager in the food, beverage and tobacco products industry told ISM."
@ISM: Manufacturing activity rebounded in May, led by continued strength in demand, jobs. The index for new orders has been 60 or greater for 13 straight months. At same time, input costs grew at 7-year high. https://t.co/OAcImXS3DZ #mfg #economy #outlook #prices pic.twitter.com/y0e6okHlYJ

— Chad Moutray (@chadmoutray) June 1, 2018
Financial Times: U.S. Manufacturing, Construction Data Add to Rosy View on Economy. "The details of the manufacturing report were healthy with new orders, production and employment sub-indices also picking up last month. New export orders however registered a decline led by the apparel and leather industries and primary metals sector."
.@ISM's Tim Fiore: "Demand remains robust, but the nation's employment resources and supply chains continue to struggle. Respondents say price pressure at their companies is causing price-increase discussions." https://t.co/6XlaVoSQwz #ISMROB #economy

— Institute for Supply Management (@ism) June 1, 2018
The Wall Street Journal: U.S. Factory-Sector Activity Accelerated in May. "Forecasters think broader economic growth has rebounded in the second quarter following a modest slowdown over the winter months. Friday's report signaled 'the weaker March and April numbers said more about either the bad weather and/or fear of trade wars than the underlying state of the manufacturing sector,' said Ian Shepherdson, chief economist at Pantheon Macroeconomics, in a note to clients."
The Non-Manufacturing ISM® Report On Business® will be released on Tuesday. For the most up-to-date content on the PMI® and NMI® reports, use #ISMROB on Twitter.