Inside Supply Management Magazine
Rotational Programs Can Refine Talent
May 08, 2018
One of the biggest benefits of rotational programs for emerging talent is the ability to learn quickly about various aspects of supply management. Four emerging professionals, panelists featured during a session called "Supply Management Talent Rings the Bell on Rotational Programs" at  ISM2018 in May in Nashville offered their thoughts about the benefits, details and considerations of such programs.
These programs, they say, also allow participants to:
●Gain insights into the company as a whole
●Develop different perspectives about the business
●Access senior leadership
[caption id="attachment_20508" align="aligncenter" width="601"]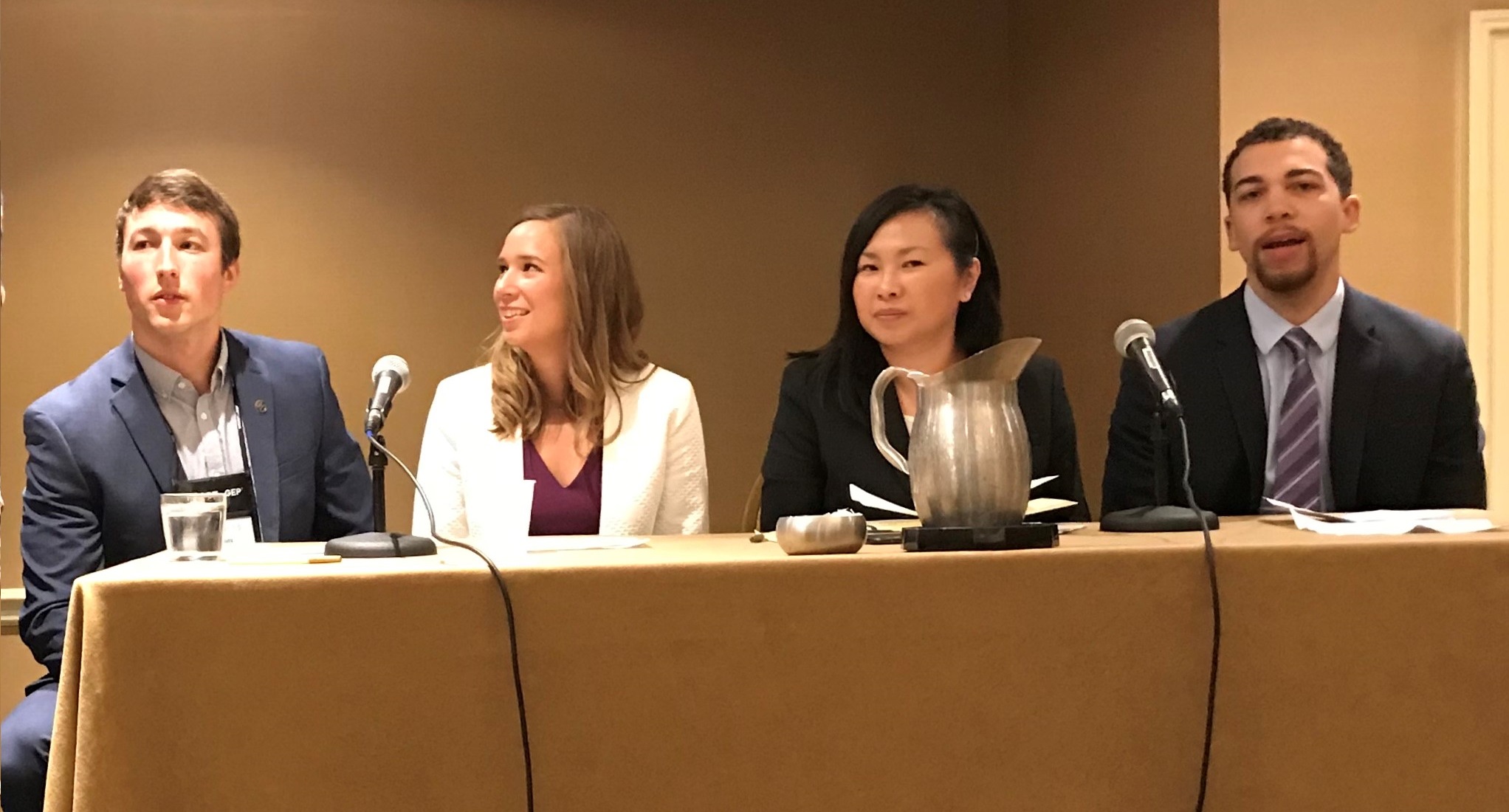 Session panelists (from left): Anthony Garwood; Elizabeth Richter, CPSM, SCLP; Jeanne Chan Rineer, C.P.M.; and Grayson Mitchell
●Travel to different states — and other countries
●Build a network across divisions
●Gain strengths and new skills
●Determine which area of supply management they'd like to pursue as a career.
"It's important to have these experiences early in your career," says session panelist Grayson Mitchell, strategic operations manager at Fiat Chrysler Automobiles. They give a broad scope of the business, he says.
The other panelists were: Anthony Garwood, manufacturing engineer manager at Oliver Healthcare Packaging; Elizabeth Richter, CPSM, SCLP, who has nearly completed a rotational leadership program at Flex; and Jeanne Chan Rineer, C.P.M., senior group manager, camera procurement at Apple.
Among the questions asked by moderator Jami Bliss, CPSM, CPSD, global head of the Procurement Center of Excellence at GSK, and session attendees:
What do companies need to do to set up rotational programs? Securing leadership support and determining the type of program, whether functional or supply chain-specific, are key, says Rineer, who participated in a rotational program at HP.
Duration is another factor to consider, says Garwood, who participated in a two-year professional development rotational program at Abbott Laboratories, completing four six-month rotations. "The six-month approach allowed me to get a breadth of experience quickly," he says. The downside to such a short time period can be that it's hard to finish the project you've started — and so, he says, it's important that companies have an established hand-off process or a new group of rotational program participants to take over.
How do you select which roles participants will have? Richter says that rotations can be tailored to the role the participant would like to play in supply management, as well as what the business needs.
"At Flex, we reach out to all the vice presidents and figure out what projects are available, and what are the highest, cream-of-the-crop projects that will make a difference to the company," Richter says. "So, paring that together usually creates a really interesting project (for participants), even if it's in their second-tier choice of category. Later in their rotational program, something in their top-tier category might come up, too."
Rotations also can be geared to the types of problems participants must solve and the skills they will need as future managers, Rineer says.
What does participant success look like in a rotational program? Mitchell says that there are three steps to success: (1) understanding the role you are undertaking, (2) providing ideas and solutions and (3) mastering the role by demonstrating that you can achieve success.
When hiring, do companies consider rotational program an advantage? "We find that people who've done rotational programs have that passion to do more and help achieve the goals of the company," says Rineer, who in her management position at Apple has hired employees who have participated in such programs.