Inside Supply Management Magazine
Avoiding Pitfalls in Contract Drafting
January 31, 2018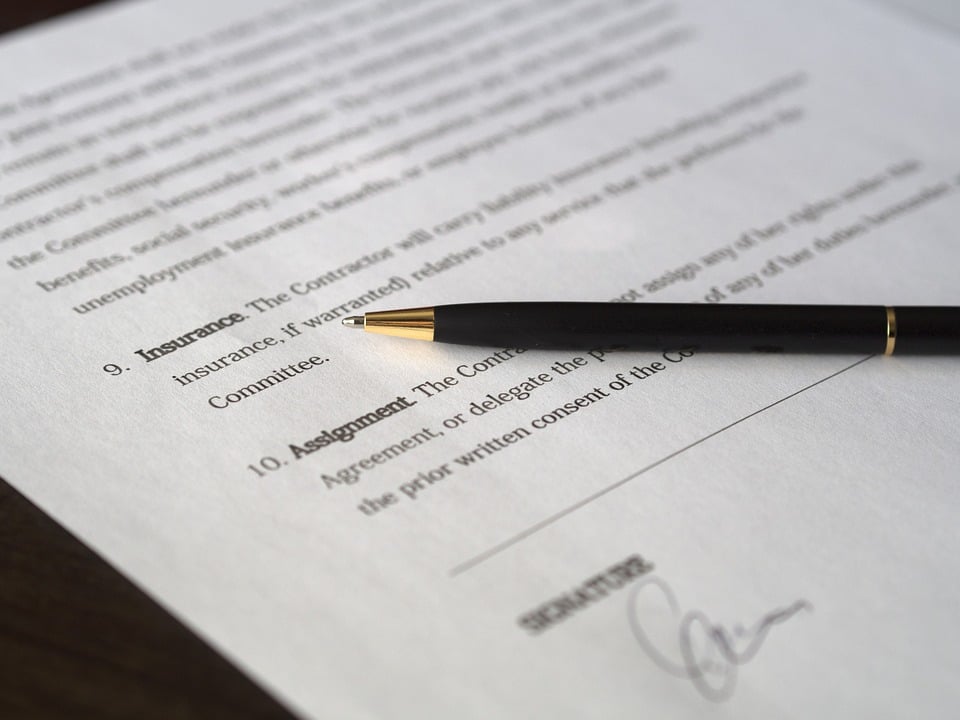 By Eric Peterson, Brandon Zimmerman and Markley Ward
There's a moment that happens to every contract manager. If it hasn't happened to you yet, it will.
It's the moment you realize the contract you wrote in haste several months or even a year ago is the subject of a dispute and gaining unwanted attention. There is disagreement over a provision in the contract — and everyone is looking at you for clarification. Questions arise, such as: What, exactly, does this clause mean? Is the supplier really allowed to bill for this? Why didn't we protect ourselves better?
With ever-increasing demands on a contract manager's time, getting things right the first time is paramount. Let's look at mistakes often made when writing contracts and how to avoid them.
Clarity Is Key
First, do not use words that are uncertain. Contract words like should, hope, expect, or anticipate do not establish clear obligations for each party. For example, if you received an offer for a new job, and the offer letter stated, "We anticipate paying you every couple of weeks," you would immediately request clarification. Do not establish a contract that leaves critical items open for interpretation. Use such active-voice, definitive words as shall, will and must.
Another common issue is assuming certain terms have the same meaning for everyone. For example, the contract may allow the supplier to bill per diem. Although per diem is a common term, it needs to be specifically defined in the contract. You must be clear regarding what the per diem covers. Per diem may mean for daily food allowance and lodging, but could also include incidental expenses and/or a rental car. To further complicate the issue, who can charge per diem (and when)? Does it apply to everyone on the project or those outside a 50-mile radius from the jobsite? Does per diem apply to travel days?
To ensure a solid understanding, define the terms that affect scope and payment by stating what's included and what's excluded. In addition to per diem, here are terms that, if left vague, can create issues: overtime, holiday, personnel/staff, small tools and consumables, delays, allowable adders, volume discounts and wage classifications.
Next, a good practice is to start each new contract with standard templates and exhibits, but keep in mind that one size doesn't fit all. Take caution in trying to use one contract template for all purposes. Professional services firms and plant maintenance companies provide very different services that carry varying levels of risk. Too often, contract managers try to use the same contract template for all services, and in the end, the contract is either not sufficient for the task or includes unnecessary risk provisions that result in increased costs and additional negotiations.
One of the most critical components of the contract is the scope of work. This part of the contract is often rushed through at the end, resulting in a lack of clarity and understanding. Drafting a strong scope of work with deliverables and divisions of responsibility is necessary to establish the obligations and expectations of both parties. While the contract manager is not the author of the scope of work, the contract manager can ask clarifying questions to help improve the quality. Ask your internal customer whether the scope of work should include: deliverables, project schedule, key performance indicators, performance guarantees, liquidated damages, milestones, witness/hold points and associated payments.
Whenever complicated schedules or computations are used, provide examples to assist implementation and interpretation. For example, we often see highly complex volume discounts or rebate programs in contracts. In many cases, the language is so complicated or vague that suppliers do not know how to compute the rebate, resulting in the issuance of an incorrect credit and the benefit of the clause never being fully realized. By adding an example into the contract, it simplifies expectations, which increases the likelihood of compliance.
Communication and Change Order Management
Many contract disputes arise from an inadequate understanding of the contract by business units that oversee a supplier. Communicating to key stakeholders is just as important as drafting a good contract.
Take time to schedule turnover and kickoff meetings with your stakeholders, and provide a one-page abstract (term sheet) that the project manager can use to remember key bullet points of the contract. This is an excellent way to help the business units realize the value of a good contract. Just as important, the business unit needs to hold a project kickoff with the supplier to ensure both parties are aligned on the scope of work, deliverables and expectations. The contract manager should be in the project kickoff meeting to ensure that the understandings of both parties were captured within the contract.
Change order management is another key area. The contract manager should focus on the following key components in the contract: Who is authorized to approve change orders? Who ensures a change proposed is not already covered by the current scope? What standard change order forms/exhibits are available? Which change orders can be approved in the field? Which change orders require a contract amendment? If possible, give your company the opportunity to review and challenge change orders approved under duress. Good change order management is the first line of defense against scope and price creep.
Like many things, sourcing professionals become more proficient at contract drafting with practice and experience. Unfortunately, some of that experience is learned firsthand from contractual disputes over the intent of an ambiguous clause that you or a coworker drafted. If you follow the above suggestions, you will likely avoid common pitfalls in contract writing.
Eric Peterson and Brandon Zimmerman are principal contract agents at Southern Nuclear in Birmingham, Alabama. Markley Ward is director of contract services for AMS-PAR in Houston.