Inside Supply Management Magazine
#ISM2017: Bitter-tweet Ending
May 24, 2017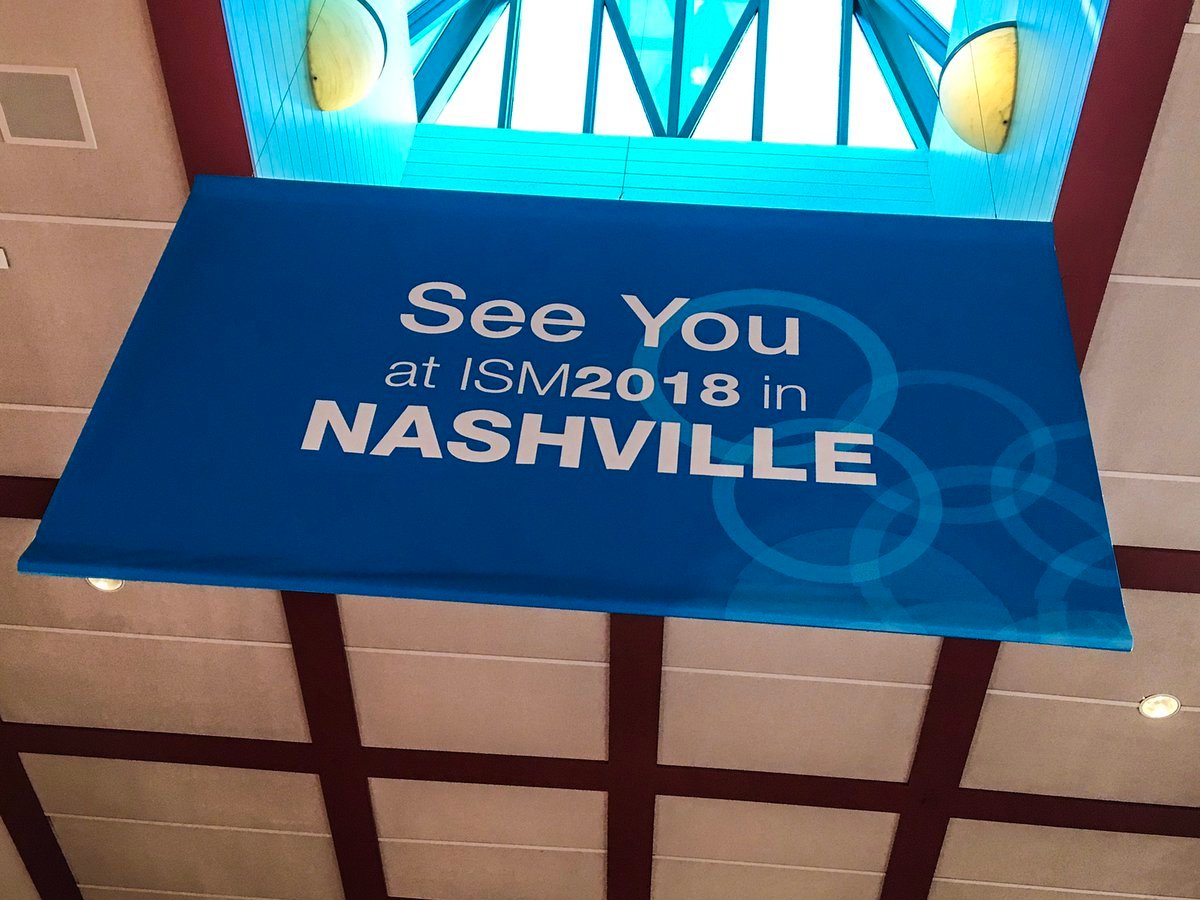 As the ISM2017 Annual Conference in Orlando, Florida, wrapped up with a half-day of activity on Wednesday, some hearts and minds likely were already at one of Walt Disney World's theme parks. (Some attendees heeded Institute for Supply Management®'s recommendation and added a family vacation to their Conference experience.)
However, bodies were still on-site, and participants showed a desire to finish strong. Using the #ISM2017 hashtag, presenters, exhibitors and attendees shared thoughts from the Conference's last sessions and said farewell until next year. ISM2018 is in Nashville, Tennessee, so we anticipate no shortage of cowboy hats appearing in tweeted Conference photos from the country music capital of the world.
On Wednesday, ISM2017 attendees shared impressions from that morning's sessions, as well as those from Monday and Tuesday.
Leading #supplychain into future Jeanne Rineer @Apple, Christie Sander @Google, Linsey Vasilenko @SchneiderElec & @Nammat01 @Coach #ISM2017 pic.twitter.com/JavOzibSiO

— Shawn Fitzgerald (@sfitzgerald9) May 24, 2017
7 Best Practices in Commodity Risk Management #ISM2017 pic.twitter.com/wZGnehlu3U

— Brendan OConnell (@BrendanOConnel) May 24, 2017
Think about your #fleet vehicles lifecycle cost. Great tip @nafafleet #ISM2017 pic.twitter.com/gGWoSXznq0

— Donlen (@DonlenFleet) May 24, 2017
If Twitter activity is of any indication, the keynote speakers —General Colin L. Powell, USA (Ret.) on Monday, and David Cameron, former Prime Minister of the United Kingdom, on Tuesday — were well received. Appreciation was still being expressed as the Conference came to a close.
very privileged to hear two inspiring speakers this week at #ISM2017 @Colin Powell and David Cameron.Incredibly insightful and motivating!! pic.twitter.com/JeS8tA0fvO

— Doug Ferguson (@dougferguson18) May 24, 2017
Some savored quality time spent with procurement colleagues and friends.
@ism The #ISMWichita board of directors and family members are enjoying a night out for dinner before the conference ends. #ISM2017 pic.twitter.com/4rvnPjxtFp

— Ashley Gerlach (@lovebuglu) May 24, 2017
My colleague Karen Collins and I chillin between sessions at the #ISM2017 conference and expo @BuyerAcademy #procurement #supplychain pic.twitter.com/I3PVoWR299

— David Culver (@TheSkilledBuyer) May 24, 2017
Great to catch up with Tom Derry, President of ISM. Already looking ahead to ConnXus' involvement in #ISM2018. #ISM2017

— rodrobinson (@rodrobinson) May 24, 2017
Among the good-byes and thank yous:
It's time to make my way back to Detroit after an incredible week at #ISM2017. Let's go, @Delta! #homewardbound pic.twitter.com/E0xKXz2h2o

— Brian Wheeler (@BrianLWheeler) May 24, 2017
Thank you @WaltDisneyWorld for a magical time at #ISM2017. @ism pic.twitter.com/ob1Ojv8jXw

— JAGGAER USA (@JaggaerUSA) May 24, 2017
Thanks @ism for your #ISM2017: great conferences, great content and great meetings. #procurement #innovation #supply

— Synertrade_Inc (@Synertrade) May 24, 2017
Last day of #ISM2017! Our team enjoyed the opportunity to meet & share insights with other industry professionals from around the world

— Source One, A Corcentric Company (@GetSavings) May 24, 2017
Magic Express to the airport...bye #ISM2017! (@ Bus Stop 1: El Centro in Lake Buena Vista, FL) https://t.co/e17yV2jpT4

— Karen Eboch (@kceboch) May 23, 2017
Finally, ISM offered its farewell (and provided reading material on the way out).
That's a wrap! Thanks to everyone who attended #ISM2017! We hope to see you in Nashville for #ISM2018! pic.twitter.com/1NwXD29PwL

— Institute for Supply Management (@ism) May 24, 2017
Safe travels, #ISM2017 attendees! On way home, read The Monthly Metric. This month: inventory turnover ratio. https://t.co/65xJSNHLDS @ISM pic.twitter.com/AudSTGp52U

— ISM Magazine (@ISM_Magazine) May 24, 2017
As the supply management profession prepared to depart Orlando, this seemed to be a most appropriate final thought:
"Whatever you do, do it well. Do it so well that when people see you do it, they will want to come back and see you do it again, and they will want to bring others and show them how well you do what you do." — Walt Disney.