Wesco & ISM®: A Learning Mindset
Wesco builds, connects, powers and protects the world. A leading provider of business-to-business distribution, logistics services and supply chain solutions, Wesco helps businesses run smoothly. Having recently celebrated its 100th anniversary, the company has a history of delivering ingenuity and expertise. Through the efforts of approximately 18,000 employees, Wesco offers nearly 1.5 million products in over 50 countries to 140,000 customers.
5,000 people are part of the supply chain and operations team. Executive Vice President of Supply Chain Operations, Hemant Porwal leads with a strong desire to develop a learning culture, a catalyst for engaging his supply chain team with ISM's Corporate Program.
Learn how creating a strong foundation is an investment in the future of not only the company but also the employees. When it comes to investing in the growth of his team, Porwal shares how he sees employees as essential to the company's future success, creating strong foundations to build a transformational organization.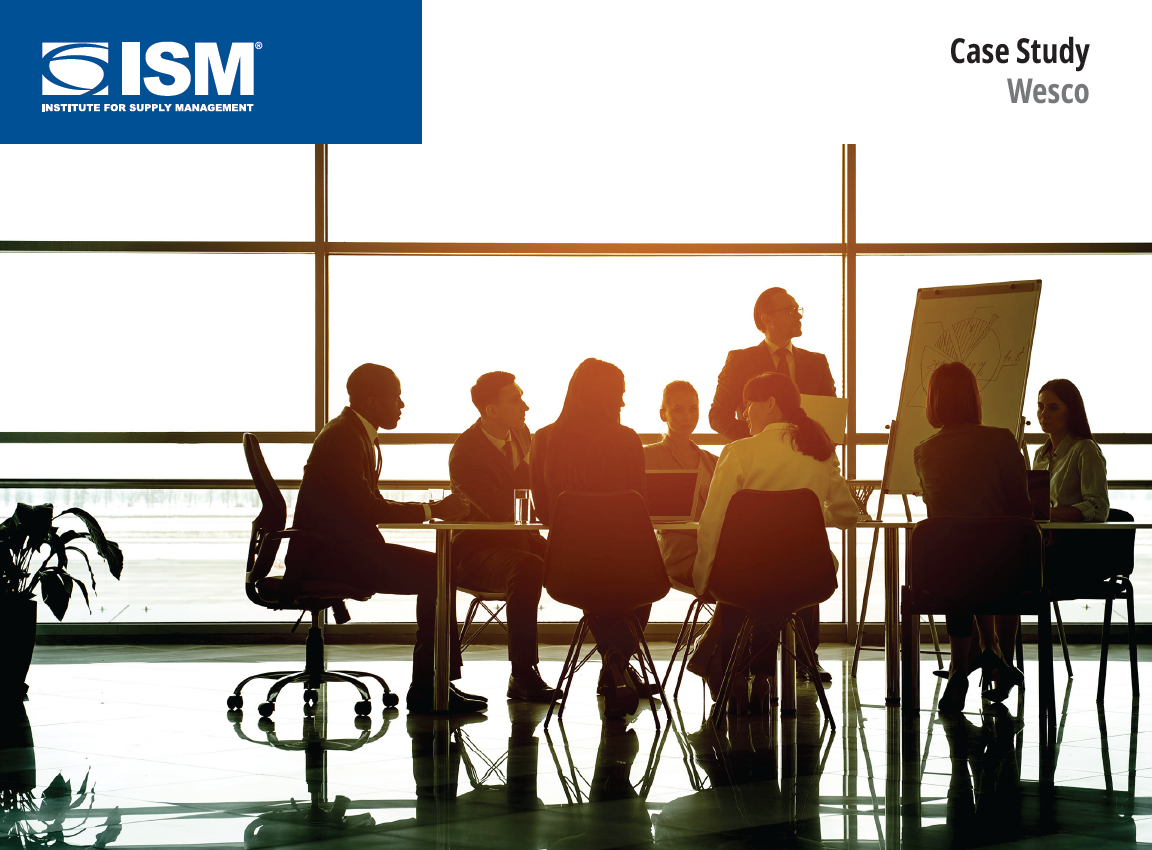 ---
I wanted my team to become world-class supply chain leaders. I wanted to look at some capstone certification or training that would give them that sense, not just internally, but externally."
United States Steel Corporation's procurement group oversees over US $12.5 billion in annual spend with 85 employees, demonstrat­ing an enviable FTE-to-spend ratio. Led by vice president and CPO John Foody, Jr., learn how Mr. Foody has led his organization to achieve this goal, the value delivered and the mindset of a learning organization.
Access Case Study
In a recent interview with Zimmer Biomet's Vice President of Global Sourcing, Howard Levy, we learned the personal story of how his professional development has morphed from "Me to We", thus creating the mindset required to drive organization and team development and growth. Follow along as Levy explains how Zimmer Biomet continuously grows talent to the next level of skills in sourcing and supply chain and how the company utilizes the ISM Corporate Program to develop all team members regardless of career stage.
Access Case Study
In a recent interview with Norbert Dean, Vice President of Strategic Sourcing, Supply Chain and Site Services for Carnival Cruise Line, we learned how the organization has used ISM for everyday solutions. Read how both experienced and new supply management profes­sionals use the ISM® Supply Chain Assessment to gauge their specific strengths and gaps.
Access Case Study