INTRODUCING ISM CERTIFICATES
We've launched a new way to help supply management professionals hone their skills and advance in their careers.
Explore Certificates
Choose from
12
relevant certificate programs.
Supply Management News & Reports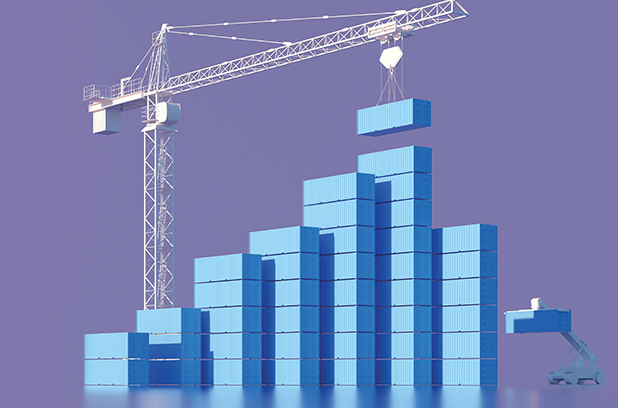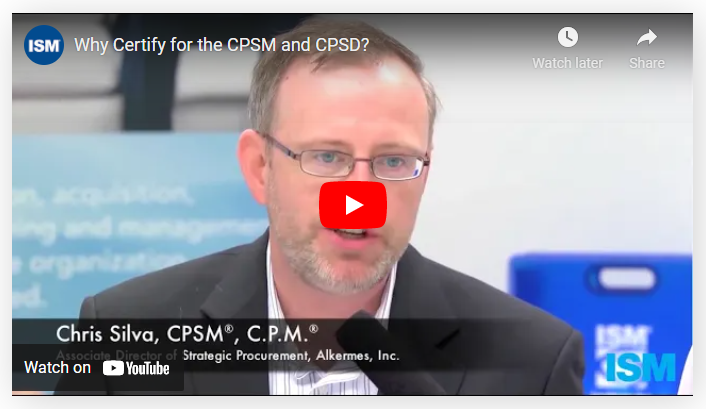 Upcoming Education
January

25-26

2022

VIRTUAL CLASS

Contracts guide key aspects of business strategies and relationships. Many organizations spend a considerable amount of time and resources writing, reviewing, and managing contracts. Having deeper knowledge of terms and conditions will protect your organization from legal risk. This course will build and expand your contracting knowledge to ensure positive outcomes for your organization.

January

25

2022

Whether you are building a business, managing a team, landing clients or anything in between, Discovering our WHY is the first step to making it all so much faster, simpler, and easier. In this invigorating and interactive session, James Madison will illustrate the internal operating system that drives the decisions and direction of your life.

Defining our unique gifts, where we fit best in the world, and how to live with passion supercharges our experiences and outcomes. Recognizing team members' personal operating systems, individual talents and how to maximize them fuels business growth. When you know WHY you do what you do, it has more impact and attracts greater success.

February

09

2022

VIRTUAL CLASS

Analyzing financial data, using benchmarking metrics and supply data to understand a supplier's financial situation and market position, help ensure your organization can develop and execute an appropriate supplier engagement strategy. Learn how to analyze supplier financial health to protect your organization.

February

10

2022

Join our Women's Supply Management Community for a fun hour of virtual speed networking. Come get to know a handful of new people within our growing community.

*ISM membership is not required to attend this meeting. All are welcome.

February

17

2022

MEMBER WEBINAR

Join the executive leaders from ISM and Resilinc as they continue the quarterly discussion of risk and resilience within the supply chain. Hear from ISM CEO Tom Derry and Resilinc CEO Bindiya Vakil as they share insights about the current state of the profession and how organizations are maneuvering the challenges of the pandemic era. This session delves into insights around the lockdowns in China, the upcoming Chinese New Year and Olympics in China, as well as impacts of the Uyghur Forced Labor Prevention Act.
Corporate Program
Increase the agility and broaden access to education, tools, research and more for your supply chain team. ISM offers programs for organizations to help provide a framework for continuous learning and access to valuable membership resources and products 24/7/365
Get Team Building Info
Are You Looking for Individual Membership?
Joining the ISM community gets you access to education, tools, research, events as well as a network of peers who face and solve for some of the same challenges you encounter. Invest in your own professional agility.
Access Benefits Info