ISM World 2022 Kicks Off May 22! General Session Day three keynote is Dan Harris. He is a journalist, news anchor, TV personality and New York Times best selling author of 10% Happier.
Read Dan's Bio
Join over
1,300
other supply chain professionals.
Supply Management News & Reports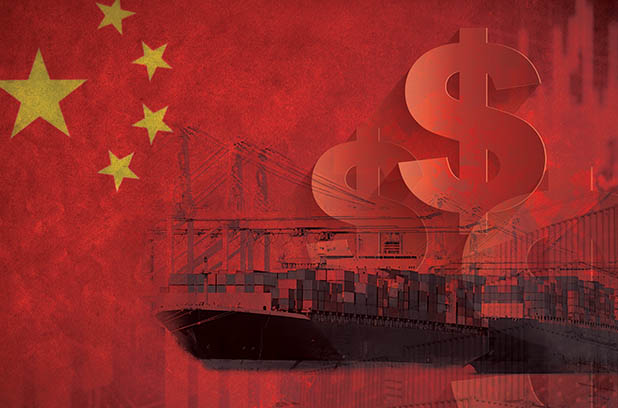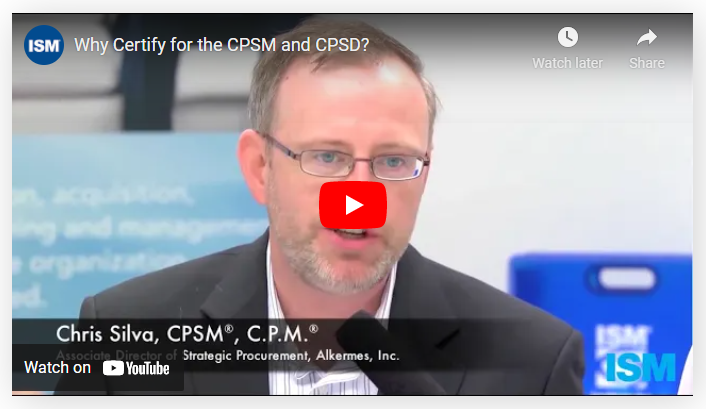 Upcoming Education
June

02

2022

For the Women's Supply Management Community, this meeting will be an opportunity for our four Committees to report out and discuss progress based on the community's goals. If you're affiliated with the women's community, interested in getting involved or want to learn more, please join us for this interactive session.

*ISM membership is not required to attend this meeting. All are welcome.

The following Committees will come together for this update.

Recruitment and Rebranding Supply Management
Mentorship Program
Community Structure and Growth Strategy
Addressing Women's Challenges (Including Unconscious Bias)

June

07

2022

VIRTUAL CLASS

Monitoring and tracking of raw materials and goods help keep costs low and enable your organization to meet demand. Best practices and topics included in this course include logistics receiving, forecasting, replenishment, inventory classification and minimizing risk through the optimization of cycle and safety stock levels. Through this course, both fundamental and proficient level professionals will gain insight into the essential skills required to effectively manage an organization's assets and reduce holding costs.

June

07

2022

Cultural intelligence is the ability to relate and work effectively across cultures. This session will focus on 3 main topics:

Discussion around how companies develop a strong culture that drives diversity with focus on internal initiatives.
Exploring how individuals and organizations manage cultural differences that arise in the workplace
Most workplaces have shifted to a hybrid work approach, how has this affected cultural IQ in the workplace

June

08-09

2022

Category managers assess demand for a product or service across the organization. The goal of category management is to find innovative ways to reduce cost and increase the competitiveness of the enterprise – not always an easy task. This supply management course will put you on the fast-track to using spend analysis and proven category management techniques to their full advantage. Leave equipped with new skills to excel in your role. During the two days, there will be ample time to participate in practical exercises utilizing new tools and methods to put to immediate use in your job.

June

13-24

2022

GUIDED LEARNING

This course has been designed for Certified Professional in Supply Management® (CPSM®) designation holders who would like to assist others as they prepare for their CPSM exams. This course will cover best practices in the educational and association fields, including ISM's vision for the CPSM, adult learning theory, ADDIE Model, Engaging and motivating learners, updates to exam specifications and candidate courseware. Upon completion, instructors are granted a qualification status demonstrating they have made the commitment of excellence. Eligible instructors must have a current CPSM certification. Instructors will also receive the CPSM 2018 Instructor Courseware to deliver their own workshops. This course is worth 10 CEH's.

This is a two week online course with 3 live webinars. If you are not to attend live they are also available ON-Demand after the live event.

Monday- June 13th, 2022 from 1:00-2:00 PM EST

Friday- June 17th, 2022 from 1:00-2:00 PM EST

Friday- June 24th, 2022 from 1:00-2:00 PM EST
Corporate Program
Increase the agility and broaden access to education, tools, research and more for your supply chain team. ISM offers programs for organizations to help provide a framework for continuous learning and access to valuable membership resources and products 24/7/365
Get Team Building Info
Are You Looking for Individual Membership?
Joining the ISM community gets you access to education, tools, research, events as well as a network of peers who face and solve for some of the same challenges you encounter. Invest in your own professional agility.
Access Benefits Info