Is It Time to Decouple Your Supply Chain from China The May/June issue of Inside Supply Management® looks at risk management from a variety of lenses. Additionally, learn about how skill sets, workplace dynamics and roles are evolving, in part due to the coronavirus pandemic, from leading emerging professionals.
Read Cover Story
China's 2021 share
20%
of world GDP
Supply Management News & Reports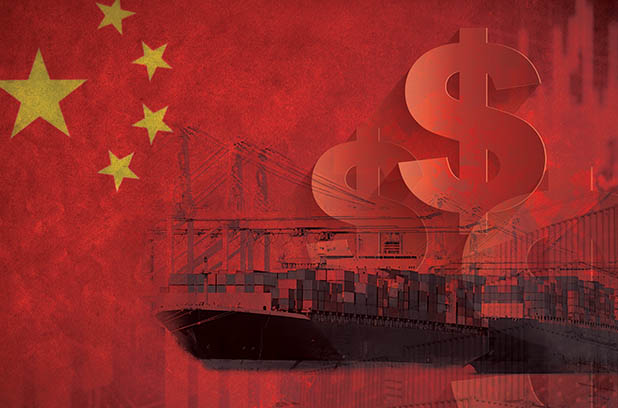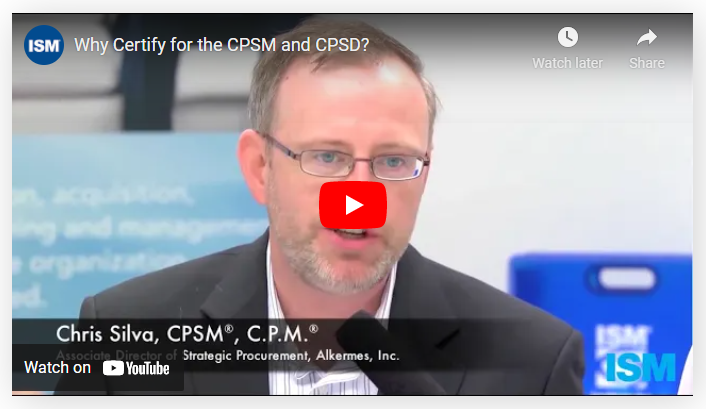 Upcoming Education
May

17-18

2022

VIRTUAL CLASS

Procurement is an organizational function that covers a multitude of business functions. This includes specification development, value analysis, supplier market research, negotiation, buying activities, contract administration and inventory management. This course will provide a holistic approach to managing your supply chain and drive strategic value to impact both bottom-line costs and top-line revenues.

May

17

2022

MEMBER WEBINAR

Servicization of business offerings have increased choices and opportunities for buyers but have also challenged their skillset. Whether it is procurement of emerging technologies like cloud based software and data science services or buying through leasing, financing and rental models or sourcing novel solutions from start-ups, the success of service increasingly lies on how well the proof-of-concept or pilot run was conducted, lacunae identified and risks assessed before full-fledged implementation. It applies to both strategic and tactical purchases. This session will share rules of thumb on how to get it right based on our own experience of buying and implementing new services across a range of categories like IT, supplier financing and cargo vehicles.

Learning Objectives:

Upon completion, participant will be able to list steps to follow to plan a successful proof-of-concept.
Upon completion, participant will be able to define skills required for buying emerging technologies and novel solutions & services and become more confident of doing first-time-ever deals for the organization.
Upon completion, participant will be able to describe importance of customer-centricity and cross-functional skills as pillars of growth in future.

May

22-25

2022

Can't attend the conference in-person? The ISM World hybrid virtual pass gives you access to "join" in-person attendees LIVE at the daily General Sessions. Experience amazing and inspiring thought leaders and be able to interact and ask your questions as if you were sitting in the conference hall. In addition, you get access to a library of breakout sessions to watch on-demand following the conference. If your schedule is challenged or travel just isn't an option, this still gives you the opportunity to attend THE supply management event of the year.

May

22-25

2022

Excited to get back to seeing your friends, colleagues and peers?

The ISM World in-person only experience gives you the opportunity to be face-to-face with thought leaders, peers and suppliers and have dedicated time to build your network and expand your knowledge on critical topics impacting the supply management profession. Get inspired by amazing keynotes, interact in engaging breakout sessions and have fun swapping supply chain "wins" (and war stories) in a variety of attendee celebrations and small group experiences. It's all designed to experience the magic of the profession in the magic city of Orlando.

THINK YOU WANT THE BEST OF BOTH WORLDS? Consider the ISM World all-access pass. Learn more. Read more about the All Access Pass

May

22-25

2022

Included in the ISM World all-access pass this portion of the package includes the 90-day access following the conference to a library of the breakout sessions you may have missed onsite in Orlando or would like to watch again. It's part of the ultimate package combining the best of in-person and virtual at the highest value.
Corporate Program
Increase the agility and broaden access to education, tools, research and more for your supply chain team. ISM offers programs for organizations to help provide a framework for continuous learning and access to valuable membership resources and products 24/7/365
Get Team Building Info
Are You Looking for Individual Membership?
Joining the ISM community gets you access to education, tools, research, events as well as a network of peers who face and solve for some of the same challenges you encounter. Invest in your own professional agility.
Access Benefits Info