Your Supply Chain Isn't Ready for the Next War In a new era of 'competition between democracies and autocracies' — one stamped by dramatic changes in geopolitics, technology, economics and environment — the complexity and consequences of military conflicts will greatly increase.
Read Cover Story
Catch Inside Supply Management Magazine's Latest Issue
Read Issue
Veterans in the civilian
5.4%
U.S. labor work force
Supply Management News & Reports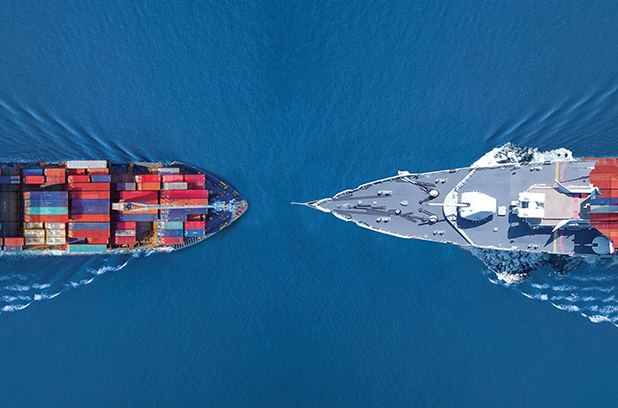 Read More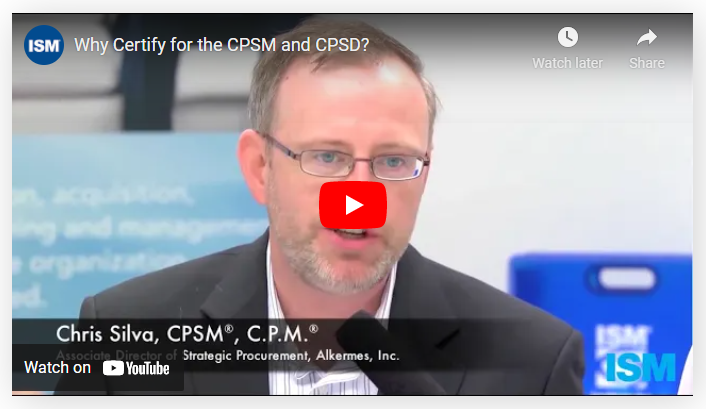 Upcoming Education
September

26

2023

SPONSOR WEBINAR

Supplier.io's 6th State of Supplier Diversity Report will launch September 12. Every year, Supplier.io survey's the industry to identify challenges, trends and opportunities based on the voice of the supplier diversity and procurement leaders executing your programs.

Join Aylin Basom, CEO of Supplier.io as she shares key findings from the report. You'll gain insight into the:

Impact of the economy and politics on programs
Biggest challenges and successes leaders are seeing
Levels of executive support
Systems and data sources teams are using to drive success

This year's report will also include new data points on the impact of our challenging economic and political climates on supplier diversity as well as new data points correlated to ESG.

Sponsored by Supplier io. ISM membership is not required to attend – all are welcome.

October

05

2023

SPONSOR WEBINAR

In today's fast-paced business environment, supply chain operations are continuously under pressure. This often results in bottlenecks that are both, costly and time-consuming, leading to missed opportunities for valuable business growth.

Join two leading supply chain organizations: Wesco - ISM Supply Chain Trailblazer Award Recipient 2023, and Intel - the largest global manufacturer of CPUs and semiconductors, to hear how they work in collaboration with UiPath to achieve tangible business outcomes through Intelligent Automation and Artificial Intelligence at scale. Learn how to transform HTS Classification, speed up data sharing across borders, reduce transaction costs and more.

Sponsored by UiPath - ISM membership is not required to attend – all are welcome.

October

11-12

2023

VIRTUAL CLASS

Negotiation skills not only influence individual purchases, but also business relationships. It is an exploratory and communication process that identifies interests, walkaway alternatives and options. This course will hone your negotiation skills and build a foundation of knowledge enabling you to provide the best outcome for your organization.

Oct-Nov

16-17

2023

GUIDED LEARNING

Get prepared for the Leadership and Transformation in Supply Management exam with ISM's Guided Learning course. Designed with today's busy professional in mind, this comprehensive, self-paced course will provide a deep understanding of core supply management competencies and set you up for success on the exam.

October

19

2023

ISM's Women's Supply Management Community is hosting an interactive webinar session with James Madison of On Purpose Life, LLC to help our community identify and activate their purpose. In today's crazy and challenging world, we have all been given the opportunity to determine what matters most in life. Living a life of Purpose gives meaning to what we do and who we are becoming for greater significance. In this engaging and thought-provoking experience, James Madison will illustrate the importance of leveraging your Purpose to guide your choices for greater joy and overall life fulfilment. You will create your own WHY statement and walk away with much more clarity about how to pursue your wildest dreams!

Learning Objectives:

You will recognize the importance of leveraging your Purpose to guide life choices for greater satisfaction and overall fulfillment.
You will discover the tree elements that define your Purpose and lead to increased joy.
You develop your Purpose/Why statement to guide your life.
You will learn how to live In Purpose On Purpose with Passion
Corporate Program
Increase the agility and broaden access to education, tools, research and more for your supply chain team. ISM offers programs for organizations to help provide a framework for continuous learning and access to valuable membership resources and products 24/7/365
Get Team Building Info
Are You Looking for Individual Membership?
Joining the ISM community gets you access to education, tools, research, events as well as a network of peers who face and solve for some of the same challenges you encounter. Invest in your own professional agility.
Access Benefits Info