Report On Business® Roundup: October Hospital PMI®
November 07, 2023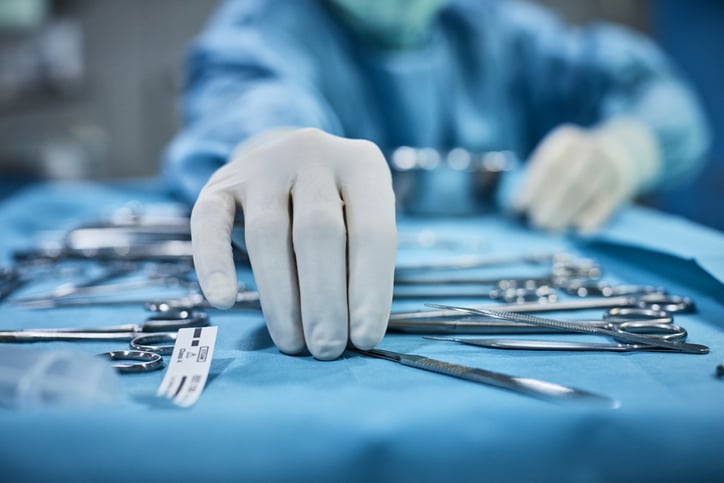 The Hospital ISM® Report On Business® data for October indicated much slower growth in patient volumes and a contraction in employment, but the consensus prognosis from survey respondents was that conditions are stable.
Despite a 4.9 percentage-point decrease in the Hospital PMI®, to 52.1 percent, it was a second straight month of expansion. That contrasted a previous four-month period of volatility in which the composite index twice fell into contraction territory.
To be sure, issues abound: Hospital profit margins remain stressed and employment challenges might have "no end in sight," Nancy LeMaster, MBA, Chair of the Institute for Supply Management® Hospital Business Survey Committee, told a conference call of reporters on Tuesday. While prices were slightly tamed, supplier delivery performance was mixed, with some facilities impacted by product shortages and slow lead times.
Hospital PMI shows slower growth in Oct w/ all indicators moving lower and employment index slipping into contraction territory; the subsector's margins have been severely squeezed by rising costs, despite overall strong performance post-covid: pic.twitter.com/TPf9lloXYl

— E.J. Antoni, Ph.D. (@RealEJAntoni) November 7, 2023
Even amid concerns, stability is better than unpredictability, which leaves health-care facilities in a better place heading into winter virus season, LeMaster said. "Based on panelists' comments, the supply chain was more stable," she said. "And even though the overall growth rate was slower, if it continues, that should give hospitals some relief on margins."
In October, the Business Activity, New Orders and Employment indexes decreased a combined 22 percentage points. The Employment Index reversed direction for the sixth time this year, falling into contraction. While last week's federal jobs report indicated 58,000 health-care positions were added in October — above the 12-month average of 53,000 — Business Survey Committee respondents indicated (1) struggles to find skilled workers and (2) head-count reductions due to labor costs.
Unions have been flexing their muscles this year, with health care no exception. The Kaiser Permanente walkout of 75,000 employees — recently resolved, with workers winning 21-percent raises over four years — was the largest health-care worker strike in U.S. history. Such discord between labor and management could continue, but the financial dynamics are different in health care than in the U.S. auto industry, LeMaster said.
"Automakers are making record profits, and the unions were saying in essence that the rewards should be shared with them," she said. "When most hospital margins are in the single digits or negative, it's not a matter of telling employees they're not worth more money — nobody likes doing that. But it's a matter of where the money comes from."
She continued, "So, hospitals are under a lot of pressure to find labor substitutions, which is a hard thing to do in health care because it is a hands-on industry. That's why it's going to be a continuing challenge, and there's no silver bullet. It will take a lot of different strategies."
In other subindex news, the Prices: Pharmaceuticals Index has been in expansion (or "increasing") territory since the start of Hospital PMI® data collection — 67 months in a row. But it dropped 8 percentage points in October to its lowest reading ever. The Prices: Supplies Index was in stronger expansion but still decreased 8.5 percentage points.
"I think it's premature to (speculate) that they would go into contraction, but it would be fantastic if they keep going at that level, with a slowdown in growth," LeMaster said.
Hospital #ISMPMI survey respondents: "Higher interest rates affecting borrowing costs and real estate prices, which trickles down to business decisions." Also: "#COVID19 vaccine delivery to our facility has been slower than expected." https://t.co/Hv75xvM0Os #economy #healthcare

— Institute for Supply Management (@ism) November 7, 2023
Last week, Timothy R. Fiore, CPSM, C.P.M., Chair of the Institute for Supply Management® Manufacturing Business Survey Committee, used the term "oddball" to describe the current 12-month period of contraction of the Manufacturing PMI®. He suggested that U.S. factory activity could still be hamstrung by the scramble for supply and panic buying of the coronavirus pandemic.
Such COVID-19 residuals could still be affecting hospitals: Demand has been unusually tepid, given that everyone needs health care at some point. The sector is still trying to get a read on the new "pool of demand," LeMaster said.
"How much of it is due to economic factors? How much of it is a result of people trying to take better care of themselves?" LeMaster said. "We don't know the cause now, but it's definitely showing up in the numbers: Demand is not what it was before the pandemic."
In case you missed the Report On Business® Roundup on the release of the October Manufacturing PMI®, you can read it here. The Roundup on the release of the Services PMI® can be read here.
For the most up-to-date content on the three indexes in the ISM® Report On Business® family, use #ISMPMI on X, formerly known as Twitter.
(Photo credit: Getty Images/Morsa Images)