Report On Business® Roundup: June Hospital PMI®
July 07, 2023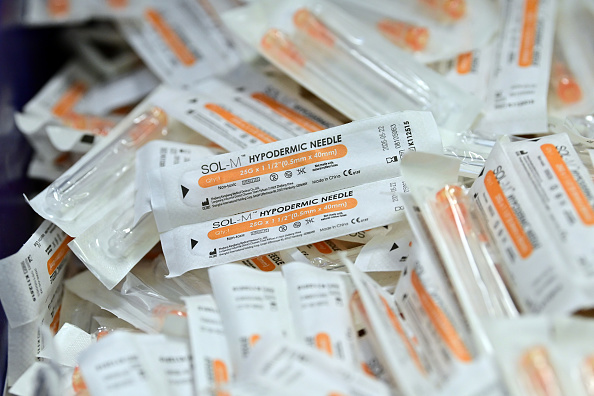 The challenges that have defined the COVID-19 era for hospitals and other health-care facilities continued in June, including pharmaceutical shortages, intense competition for clinical staff and other personnel, and improving operating margins after a historically bad 2022.
However, the subsector won't have to worry about a multimonth contraction, with the June Hospital ISM® Report On Business® on Friday revealing a composite PMI® of 51.5 percent. Business activity got a boost and new orders returned to growth, potentially making the surprise contraction in May a one-off.
Hospital @ISM® Report On Business®: Following a rare visit (just the third time in 62 previous months) to contraction territory, the Hospital PMI® returned to expansion in June, at 51.5%, powered by growth in business activity. https://t.co/S7Pzy2SYF7 #ISMPMI #economy #healthcare

— Institute for Supply Management (@ism) July 7, 2023
"Conditions returned to what I would call more of a normal pattern after May was such a surprising month," Nancy LeMaster, MBA, Chair of the Institute for Supply Management® Hospital Business Survey Committee, told a conference call of reporters. "The metrics are relative to the previous month, so it was one data point. We weren't ready to say that the PMI® would stay in contraction, and it didn't."
The Business Activity Index gained 5.5 percentage points compared to May to land comfortably above 50 percent, and the New Orders Index increased 4 percentage points to end a single-month stay in contraction territory. After the release of the May Hospital PMI® data, LeMaster said worries about demand were not evident in her conversations with executives and other colleagues, and the June numbers provided empirical confirmation.
"There was nothing to suggest a significant pullback in patient volumes," she said. "It might have been that April was a strong month, and there was simply a pullback from that — and the way the math worked, we got a PMI® below 50 percent. But I didn't see any systemic issues, and projections are strong for elective procedures for the rest of the year. So, (May) could have been an anomaly that happens sometimes."
One of the supply chain dynamics that is humming for hospitals is lead times, reflected in a Supplier Deliveries Index below 50 percent — or "faster" territory — for a fifth straight month, the longest such stretch in the five years of Hospital ISM® Report On Business® data collection. Due to how the index works, however, that doesn't help the composite number.
Supplier Deliveries is the only ISM® Report On Business® index that is inversed; a reading of above 50 percent indicates slower deliveries, which is typical as the economy improves and customer demand increases. Therefore, faster deliveries result in the index decreasing, which has a negative impact on the PMI®.
In the current environment, however, shorter lead times are welcome, even though some pharmaceuticals remain in short supply, and some Business Survey Committee respondents commented on continuing product substitutions. The labor friction at UPS Inc. could complicate deliveries, one respondent wrote.
LeMaster said product substitutions have impacted the Touchless Orders Index, which in June was in modest expansion at 51.5 percent. "Specific products are in short supply or maybe on allocation, creating a lot of substitutions, which is probably why the Touchless Orders number is not stronger," she said.
Hospital #ISMPMI survey respondent: "The quality of a certain segment of parts is poor right now. We're much more judicious before using them. (There have been) a lot of recalls, and we've returned some products due to bad quality." https://t.co/o6rFhdaUb4 #economy #healthcare

— Dan Zeiger (@ZeigerDan) July 7, 2023
On a day in which the federal jobs report revealed that 41,000 health-care jobs were added in June, including 15,000 in hospitals, the Employment Index increased 1.5 percentage points but remained in contraction. Health-care facilities are constantly competing with companies in other sectors for employees for jobs that range from accounting to food service, and LeMaster said the pool of clinical staff is aging.
"It's systemic because too many people are retiring and not enough young people are going into the field, LeMaster said. She added that some hospital systems are performing outreach to children as early as middle-school age. "There's more of an attempt to engage people on the clinical side of health care as a career path," she said, "but that will continue to be a challenge."
As for what the rest of the summer might bring, LeMaster said that pediatric elective procedures typically rise with kids out of school, but levels for other treatments can be somewhat unpredictable due to vacation season — for prospective patients and hospital staff.
"June was a positive month, and I think we'll see similar numbers in July," she said. "But after May, we won't get too cocky about making predictions, because things can definitely throw us a curve."
In case you missed the Report On Business® Roundup on the release of the June Manufacturing PMI®, you can read it here. The Roundup on the release of the Services PMI® can be read here.
For the most up-to-date content on the three indexes in the ISM® Report On Business® family, use #ISMPMI on Twitter.
(Photo credit: Soeren Stache/Getty Images)