Today at #ISMWorld2023: The Automation Race Heats Up
May 07, 2023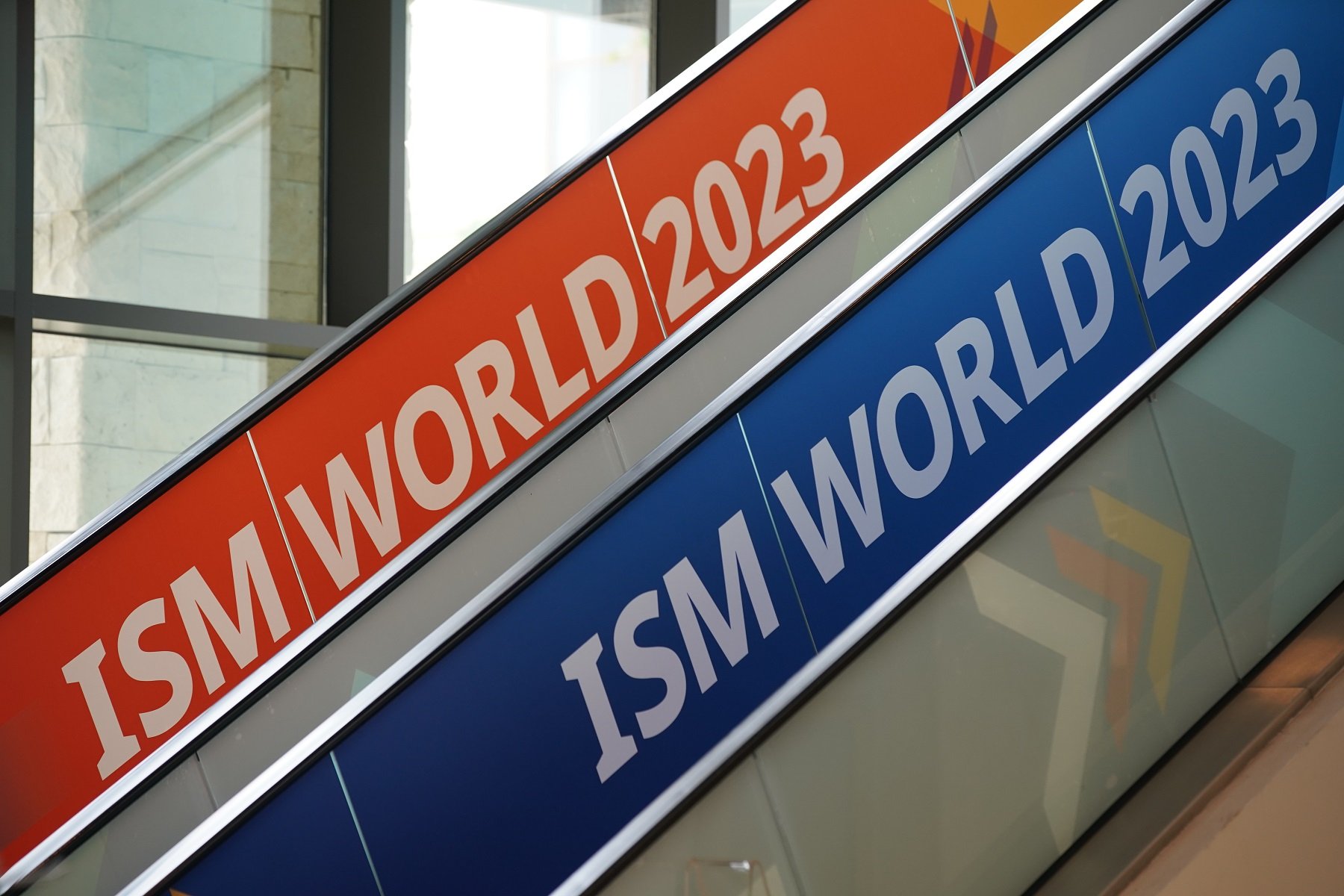 It's been no secret that artificial intelligence (AI) and related technologies will transform business, but the pace is accelerating dramatically, Institute for Supply Management®'s (ISM®) Committees and Councils discussed on Saturday.
During a meeting and breakout-discussion session at the Gaylord Texan Resort & Convention Center in Grapevine, Texas — site of the ISM World 2023 Annual Conference that kicked off on Sunday — attendees stressed the criticality of supply management professionals developing the tools and competencies to harness automation technologies.
"We need these today, or in six months," said Miguel Gonzalez, CPO at DuPont and a member if ISM's Board of Directors. "We can't wait for academia," he added, saying that such development tools should complement, not compete, with university curricula.
Added Bob Mahlik, corporate vice president, global procurement and supply chain at Fortive, "It's unavoidable that these technologies will be impactful. And it's not a far-away time when that happens. It's a small window of time."
Attendees discussed how supply chains were largely reactive during the peak of the coronavirus pandemic. Now that they are returning to being proactive, automation tools like AI can help them become predictive and prescriptive.
If successful, companies can keep risk management at the forefront and won't have to fish "their back pockets for tools that can help when the next crisis hits," said Jim Fleming, CPSM, CPSD, who serves as Manager, Product Development and Innovation at ISM.
A breakout discussion on artitfical intelligence (AI) and other technologies during Institute for Supply Management®'s (ISM®) Committees and Councils meeting on Saturday in Grapevine, Texas.
Session attendees heard from Jacob Metcalf, Ph.D., founder of Ethical Resolve, a data ethics consulting firm. During his presentation, Metcalf warned that AI training is critical because algorithms can learn from inputs derived from human biases. "As a result, the machine will lie to you to make you happy," he said.
The most important aspects of AI integration into business, Metcalf said, are based on FATE: fairness (based on content and history), accountability (consequences and assigned responsibilities), transparency (how to measure workability) and ethics (how to behave and implement those practices). These principles provide a foundation that can help mitigate a bad actor using AI to sink a supply chain, he said.
"There's a lot of apocalyptic talk about AI that I think is overhyped," Metcalf said. "That causes us to fear it, so we don't govern it or learn from it."
Exhibiting an New Look
This year, the Exhibit Hall offers a number of Conference firsts. Instead of the typical layout — aisle after aisle of side-by-side booths — the booths are laid out in what ISM calls "neighborhoods."
Vendors are grouped by product or service categories — Environmental, Social and Governance (ESG), Logistics, Risk and Technology — in a park-like setting, making it easy for attendees to meet with exhibitors.
"The feedback from a lot of exhibitors is this exhibit space is a 'happening,' it's festive," said Jack Monnissen, Manager, Business Development & Corporate Engagement at ISM. "The atmosphere is relaxing and conducive to conversation."
For the second straight year, the Exhibit Hall was opened early, during the Welcome Party on Sunday night.
'An Honest, Fun Conversation'
The R. Gene Richter Scholarship Award winners will get their moment in the Conference spotlight on Monday night at the annual dinner, which has extra significance this year because it is the 20th anniversary of the program. However, for the Scholars, perhaps the most valuable experience in Texas is the Sunday workshop, sponsored by Kearney.
The six Richter Scholars participated in group discussion and speed dating-style networking with executive mentors. The workshop included a panel discussion featuring three Richter alumnae: Jami Bliss, CPSM, CPSD, a 2004 recipient from Arizona State University (ASU) in Tempe, Arizona; Tania Santiago, a 2005 honoree from Penn State University in State College, Pennsylvania; and Amy Georgi, a 2006 winner from ASU.
The R. Gene Richter scholars participated in a woirkshop, sponsored by @Kearney, that featured "speed dating" style networking with executives and other mentors. pic.twitter.com/gg956L5F4L

— Institute for Supply Management (@ism) May 7, 2023
While the panel addressed some formal topics, its biggest value to the 2023 class is as the procurement version of the old unscripted TV program where "people stop being polite and start getting real." That dynamic results in an "honest, fun conversation," said Georgi, senior manager of new product introductions and acquisitions and integrations at Everett, Washington-based Fluke Corporation.
"The purpose of the panel is for the Scholars to ask us anything," she said. "Compensation questions and working from home questions, to deciding what's right for you and making career transitions — there's really nothing off-limits."
Monday's Highlights
The opening keynote session is at 9 a.m. CT. ISM's Spring 2023 Semiannual Economic Forecast for the manufacturing and services sectors will be the focus of a session at 11:30 a.m., featuring the Chairs of the Institute for Supply Management® Services Business Survey Committees: Timothy R. Fiore, CPSM, C.P.M., (Manufacturing) and Anthony Nieves, CPSM, C.P.M., A.P.P., CFPM (Services).
Also:
Breakout sessions begin, with the main topics sustainability and talent management, 10 a.m.-1:30 p.m. and 2:30-5 p.m.
Presentations on various topics by ISM Supply Chain Trailblazer Award-winning companies, 11:30 a.m.-1:30 p.m. and 3-5 p.m.
ISM Women's Supply Management Community Symposium, 3 p.m.
A detailed ISM World 2023 agenda can be viewed here.