Risk Update: Bank Failures, Labor Volatility and the 'Next War'
April 18, 2023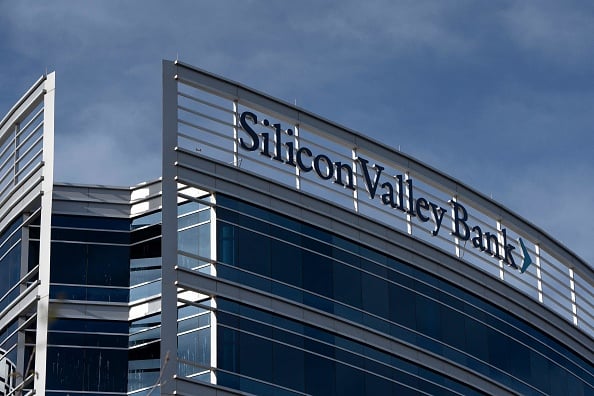 Bank failures from Silicon Valley to Switzerland put much of the business world's focus on financial risk during the first quarter of the year, sentiment confirmed by data from Resilinc, a Milpitas, California-based provider of supply chain risk management research and analytics.
Resilinc's EventWatch AI monitoring platform revealed a surge in bankruptcy alerts — an increase of 55 percent compared to the fourth quarter (Q4) of 2022 and up 240 percent year over year. Corporate restructuring events rose 90 percent compared to Q4 and 135 percent over the first three months of 2022.
In the wake of collapses at Silicon Valley Bank in California and Signature Bank in New York, the U.S. government moving in to secure all deposits helped prevent a supply chain crisis, Resilinc CEO Bindiya Vakil said last week during Institute for Supply Management®'s (ISM®) "Quarterly State of Risk Update" member-exclusive webcast.
"Speaking as a procurement expert, the best thing was showing a strong signal to the industry by backing all of the (deposits)," Vakil said in the quarterly webcast, which she co-hosts with ISM CEO Thomas W. Derry. "If that had not happened, it would have been a huge crisis because of panic from investors, procurement professionals, customers and everybody. That has provided a calming effect and kept it to a more normal business trend, not a panic-driven liquidity crisis."
Still, Derry noted, the aftermath will still challenge companies and supply managers, through tightened credit and lower working capital. Whether the U.S. can continue to stave off a recession is uncertain, but what was evident at the start of the coronavirus pandemic three years ago remains clear: It's a historic era for supply chain threats, even without COVID-19.
The Q1 data from Resilinc tells the tale. Such extreme weather events as floods and tornadoes were up 61 percent compared to the last quarter of 2022, and product recalls were up 23 percent and 114 percent year over year. Perhaps the biggest driver has been labor volatility: Employment disruptions were up 24 percent over Q4 and 114 percent year over year, impacting factories, airports and transportation providers.
Geopolitical turmoil remains a disruptive threat, as the war in Ukraine continues and tensions between China and the U.S. tighten. Derry said that, for the first time since the early 1990s, America has superpower competition — and cyber threats intensify the situation.
"The next war impacting supply chains might not be fought with guns and bombs, but in cyberspace," Vakil said, with bad actors are constantly trying to stay one step ahead. Part of the problem, she added, "is that we think IT (information technology) has always got it."
According to research by Gartner, the Stamford, Connecticut-based global business research and advisory firm, 60 percent of supply management organizations will use cybersecurity risk as a key criterion in determining third-party transactions and other business engagements.
Supply chain mapping remains an important preventative or mitigation measure, Vakil said, adding that it's critical for businesses to create an "ecosystem." No company has the resources to map its entire supply chain, so it must work with suppliers and other business partners to develop and increase visibility.
"It's a massive job and a little tedious, to be honest," Derry said. "But what choice do you have? When the proverbial stuff hits the fan and your answer (as a procurement professional) is that we didn't get around to doing the (necessary work) with a supplier, that's a bad answer."
The next "Quarterly State of Risk Update" featuring Derry and Vakil is scheduled for July 13.
(Photo credit: Getty Images/Rebecca Noble)