A Historic Year for Supply Chain Threats, Even Without COVID-19
October 13, 2020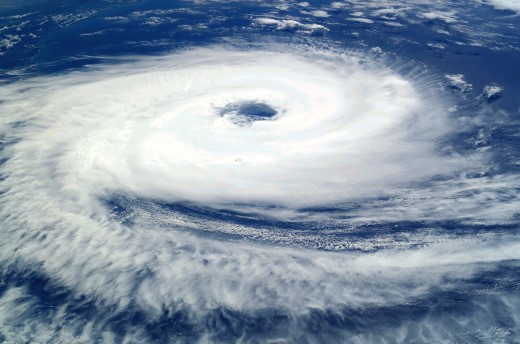 Last week, Resilinc, a Milpitas, California-based provider of supply chain risk management research and analytics, presented a webinar on its latest disruptions data as another hurricane was approaching the Gulf Coast.
The hurricane serves as another reminder that — even without a once-in-a-century pandemic that is approaching its eighth month, with no signs of slowing down in the U.S. — this has been a historic year for supply chain threats. During the "Supply Chain Risk Report: The Latest Event Watch Data and Updates" webinar, that sentiment was depicted in a chart that showed the number of new suppliers impacted month-over-month by coronavirus (COVID-19)-related disruptions since May has been steady, with an increase in those affected by other events.
"The world does not stop because of a pandemic," Resilinc CEO Bindiya Vakil said. "There are continuing disruptions from many things that we track, even in a non-coronavirus world, and these events characterize an unbelievable and unprecedented year."
According to data from Resilinc's EventWatch risk-monitoring system, there have been about 4,200 disruptions in the first nine months of the year, with 52 percent leading to a "war room" that Resilinc created when mapped supplier sites are potentially threatened. That's a 14-percent increase over the number of disruptions for all of 2019: 3,700, with 39 percent resulting in a war room. Compiling that data "was very surprising and alarming," said Shahzaib Khan, Resilinc director of operations.
Among the disruptive events: the collapse of two dams in Michigan in May, summer flooding in Japan and China, the Beirut explosion in August, and the record-acreage West Coast wildfires in September. What's more, the fire season is not over in the West, nor is hurricane season along the Gulf and Atlantic coasts. "We have an entire quarter (of disruptive events) remaining," Khan said.
In just one week in early October, Resilinc logged 191 risk threats, including disruptive events at airports, factories and ports; labor strife; cyberattacks; and mergers and acquisitions. Only one of those disruptions was classified as "severe," with 87 "medium" and 103 "low" — a relatively quiet week.
However, COVID-19 remains top of mind for many organizations, even if fewer supplier sites have been impacted than during the disruptive peak in March. In fact, Vakil said, while suppliers might not be under the same threat level, many early disruptions are still being felt.
"There has been a ripple effect of first-quarter and second-quarter disruptions," Vakil said. "We are still feeling those. Because every company experienced some type of disruption, those disruptions take time to trickle through the supply chain. Even now, it's difficult to receive products in a timely manner. We see extended lead times, rationing, and restrictions at certain products. Construction projects have been set back because of delays receiving materials. So, we are not out of the woods yet."
According to Resilinc, a second wave of COVID-19 began in July. Aerospace and defense, automotive and metals and mining have been the most-impacted industries; the most frequent disruptions have involved labor issues: (1) layoffs and furloughs, (2) factory shutdowns, (3) production cuts and (4) outbreaks among workers.
"Despite restrictions, the manufacturing and services sectors have been operational," Khan said. "But what is concerning (in the second wave) is the financial issues that lead to revised forecasts. A lot of companies … are laying off and furloughing workers. There is a significant increase in shutdowns because companies restructuring and cutting production. We've even noticed bankruptcies and business sales" which, he added, are disruptive events.
In the COVID-19 era, many risk-management strategies entail significant expense on technology or increasing inventory. However, Sandeep Ramachandran, Resilinc director of product management, said that the most effective approach has two sides:
Proactive. A detailed mapping process that reveals each supplier's risk susceptibility, recovery capability, business-continuity plan, financial strength, and other information.
"Bringing all that information into one place allows you to quickly identify and prioritize the most-risky suppliers and (potential) bottlenecks so you can take actions to close gaps," Ramachandran said. "That's where you need to have proper workflows and mitigations. Every company has playbooks for various scenarios, and you quickly want to bring those tougher to work with suppliers and commodity managers to close those gaps."
Reactive. Timely detection of events: "A force majeure may have been triggered by a fire two weeks ago you never heard about," Khan said. "If you don't have early warning, you won't hear about it until the force majeure comes out." Such early detection enables quick communication and collaboration with suppliers, so targeted disruption plans can be activated.
It's a "comprehensive approach," Ramachandran said. But once it's in place, he added, "that's when you can take the next step of making your supply chain more resilient."