Population Shifts Affecting Industrial Facilities and Supply Management
January 30, 2023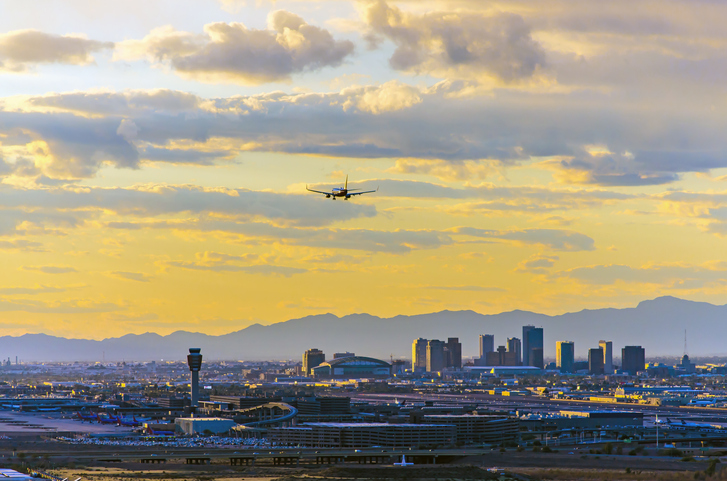 A complex convergence continues across America, as people, products and places reposition, moving manufacturing, distribution and industrial facilities to a better future.
Initially, consumer migration was borne from the coronavirus pandemic and a succeeding work-from-home culture, according to a white paper crafted by Side, a San Francisco-based real estate brokerage technology platform provider. Where Are People Moving to in 2022, which discusses recent population shifts and the reasons behind them, stated that the "pandemic-prompted a wave of population outmigration from large cities and coastal areas due to an increasing remote workforce seeking larger living spaces."
While many CEOs talked about going back to the traditional in-office work model, inflation and rising real estate prices forced consumers and the companies they worked for to make a change — a near threefold migration shift in just two years, the white paper reported. In response, U.S. industrial real estate professionals eyed the interest of enterprises seeking refuge from escalating costs — in cities previously overlooked.
For years, Arizona was a secondary market for industrial, said Isy Sonabend, executive managing director — industrial properties for NAI/Horizon, a commercial brokerage company in Phoenix. "For a long time, we were perceived as a California or Texas alternative," he says. "Now the greater Phoenix area is a primary market invested in critical industries. With Taiwan Semiconductor Manufacturing Company (TSMC) and Intel's fab (fabrication plant) expansions … we are becoming a major chip-manufacturing hub. Chemical plants are moving here. Industrial ancillary businesses are coming. As well, EV fabrication and data centers are flourishing here."
According to the Side report, California had the fifth largest population decline, while Arizona saw the second-largest gain, alongside Utah. (Idaho had the largest gain.) Among the potential causes:
Heavy ports' usage shifted from California to Charleston, West Virginia, and other Northeastern and Southern ports, resulting in brimming warehouse leasing and sales there, Sonabend says.
"Out-of-state manufacturing and warehousing are coming to the Southwest from businesses across the country," he says. However, labor force challenges are a concern, he adds.
Labor Market Is a Four-Letter Word
One issue: Increasing the STEM (science, technology, engineering, mathematics) labor force in Arizona is critical, says Sonabend, as the need for a more educated labor force runs parallel to the growing industrial and technology sectors.
With job openings nearly double the amount of potential candidate hires, companies are lifting some higher education requirements to help fill positions. The Wall Street Journal reported that 41 percent of November's U.S. job postings required at least a bachelor's degree, down five percent from early 2019.
Sonabend, stating with caution, says more non-stem worker opportunities (citing Starbuck's and Amazon warehouses) could bring union-based workforces, increasing the costs and regulations of doing business.
"Manufacturers and other companies thinking about relocating their business must consider the workforce pool per state. Additionally, work with industrial real estate experts specific to the location of interest," Sonabend says, adding that local real estate professionals have a better pulse on their market, providing business owners beneficial details that they may not otherwise think or know about.
Industrial Real Estate Is Going, Going, Gone
In greater Phoenix, for example, 15 million to 20 million square feet of industrial space is under construction. About 30 percent is already signed (under contract as a lease or purchase), predominantly lease requests because of high interest rates, Sonabend says. "Demand is still outstripping supply," he says.
He continues: "There's a lot of uneasiness. Businesses are asking for shared warehouse space to help store product oversupply from supply chain delays. Existing tenants ask for more space, hoping a neighboring tenant is near the end of their lease. But there's nowhere to go — there are no vacancies, especially in the more central locations or near a gateway."
Relocation to large distribution centers and manufacturing facilities is predominantly fulfilled through new construction, Sonabend notes. The preference, he adds, is in Phoenix's outlying areas where available land is more plentiful with more attractive price points.
"Recently, new industrial construction came up in a prime location, close to Phoenix Sky Harbor International Airport. Because of the demand, it is now fully leased prior to the completion of the shell," he says. Warehouse suites of less than 100,000 square feet are hard to find, he says, forcing tenants to stay in place and make it work.
"Greater Phoenix may run into a severe shortage of warehouse inventory by end of 2023," says Sonabend, even though Maricopa County, where the metropolitan area is located, has added about 25 million square feet of industrial warehousing annually in recent years.
"Manufacturing is coming back to the U.S., but there are complications. For any manufacturer, supplier or distributor considering industrial facility relocation, begin due diligence early, plan for pivots that better serve the evolving supply chain and stay open to new opportunities and solutions," he says.
(Photo credit: Getty Images/Joseph Plotz)