Report On Business® Roundup: October Services PMI®
November 03, 2022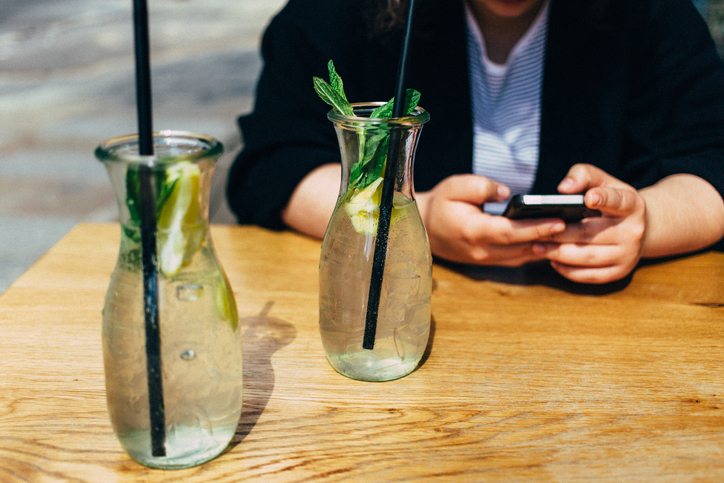 The Services ISM® Report On Business® tracks the sector that makes up almost 90 percent of U.S. gross domestic product (GDP) — and the October data exemplifies how the numbers, in the context of the overall economy, can be good and bad.
The good: The Services PMI® of 54.4 percent was slightly below analysts' expectations and the lowest reading since May 2020, but it still reflected solid growth for the sector. Also, Anthony Nieves, CPSM, C.P.M., A.P.P., CFPM, Chair of the Institute for Supply Management® Services Business Survey Committee, indicated that respondents expect good business during the holiday season, suggesting the economy can avoid a recession.
The bad: While the smaller manufacturing sector has enjoyed lower prices and faster supplier deliveries, the Services indexes continue to indicate the opposite. The Prices Index, after five straight months of decreases, ticked back up to 70.7 percent in October. That will fuel worries about inflation — and the U.S. Federal Reserve continuing to tighten monetary policy in response.
U.S. ISM Services "Bad, but not definitive" @KieranClancy18 on U.S. ISM Services, October #PantheonMacro

— Pantheon Macro (@PantheonMacro) November 3, 2022
However, there's more good in the data than bad, Nieves told a conference call of reporters on Thursday, noting the massive size of the U.S. services sector and its diversity of industries — and that 16 of the 18 industries grew in October. "It makes up the overwhelming share of contribution to GDP, with industries from Accommodation & Food Services to Construction," he said. "While manufacturing is focused mostly on production and output, services is much more eclectic. And while there's been some pullback, there's still growth."
The two industries that contracted in October were Real & Estate, Rental & Leasing, the sector's largest industry and perhaps most impacted by rising interest rates, and the export-heavy Management of Companies & Support Services, which was hit hard by a record-setting plunge in the New Export Orders Index.
The 17.4-percentage point decrease in the New Export Orders Index (to 47.7 percent) is the largest since Services PMI® data collection began in 1997. While most services businesses do not perform or measure orders for work outside the U.S., the significant index drop that likely impacted the New Orders Index (56.5 percent, down 4.1 percentage points), which directly factors into the composite PMI®. As in manufacturing, Nieves said, sluggish economies in Europe and China have impacted services exports.
ISM Services - pretty large drop in new export orders, which makes sense! Employment is under 50 as well, but at the six-month average, so not sure how weak that is. though, does show some slowing. Prices paid, however - a huge gulf between services and mfg. pic.twitter.com/7YXQn48haE

— Rishi Mishra (@aRishisays) November 3, 2022
Another Services subindex with bigger-picture implications, the Employment Index, continued a recent zig-zag between expansion and contraction with a decrease to 49.1 percent, as Business Survey Committee respondents cited continuing challenges finding qualified workers and hesitancy to fill open positions due to economic uncertainties. Initial unemployment claims remained historically low, the U.S. Labor Department announced on Thursday; the monthly federal jobs report will be released on Friday.
Earlier this week, Timothy R. Fiore, CPSM, C.P.M., Chair of the ISM Manufacturing Business Survey Committee, stated that while a contraction in U.S. factory activity is possible, that does not mean a recession is imminent. Nieves concurred, adding that the recipe for a recession has three ingredients: (1) economic contraction, (2) high unemployment and (3) high inflation. Currently, inflation is the only active dynamic.
In May, ISM's Semiannual Economic Forecast indicated that Business Survey Committee respondents expect economic growth to continue at least until end of the year; their outlook for 2023 will be reported in the next Forecast in December. In the meantime, Nieves said he hopes companies don't let the fear of a downturn cloud their decision-making.
"My concern is the corporate mindset of (performing) strategic cost management and cost containment when there is a threat of a recession," he said. "We don't want to convince ourselves that we're in a recession — and end up propelling ourselves into it."
ISM services release appears to support Powell's hawkish comments yesterday, with the prices paid index rising back above 70 - disinflation coming for goods, but services will be more important for the long-run inflation outlook pic.twitter.com/7BVZZc3Nkt

— MacroMarketsDaily (@macro_daily) November 3, 2022
The Report On Business® roundup:
Bloomberg: U.S. Services Gauge Falls to Lowest Since May 2020 as Orders Cool. "The report suggests demand for services is easing amid high inflation, rising interest rates and an uncertain economic outlook. … ISM's index of services employment retreated from a six-month high, dropping below the breakeven reading of 50 in October. The figure suggests some industries continue to have trouble hiring, while others are cutting payrolls outright."
Financial Times: U.S. Services Sector Slows in October as Demand Weakens. "Although the ISM manufacturing index reported a loosening supply chain and lower prices, the services industry still reported high costs and supply problems. 'A confluence of challenges will make it hard for services to sustain positive momentum in 2023 as the economy falls into a mild recession,' said Oren Klachkin, lead US economist at Oxford Economics."
Mace News: October Service Sector Growth Slows Amid Uncertainty; Supply Delays Linger. "The service sector's 'eclectic nature,' ranging from hotels and restaurants to transportation and construction, is helping it cope with (slowing global growth). … Historically, the service sector tends to see a pullback in January and (gets) on track again in February, but there is no clear outlook for the first three months of 2023 at this point, Nieves said."
ISM® Services Index Decreased to 54.4% in October https://t.co/SqJItr7sMd The ISM® Services index was at 54.4%, down from 56.7% last month. The employment index decreased to 49.1%, from 53.0%.

This was lower than expected and the employment index was below 50.

— Bill McBride (@calculatedrisk) November 3, 2022
MarketWatch: The Economy is Slowing — ISM Services Index Drops to Lowest Level Since U.S. Lockdown in 2020. "The economy is still growing — but so are worries about recession. Federal Reserve Chairman Jerome Powell on Wednesday signaled the central bank is going to raise interest rates more than previously expected to try to squelch high inflation. Higher borrowing costs slow the economy. Rates have risen so rapidly, many economists say, that a downturn is likely in 2023."
Reuters: U.S. Service Sector Slows in October; Price Pressures Build Up. "(The Prices Index increase) was in stark contrast with ISM's manufacturing survey earlier this week, which showed raw material prices fell for the first time in 28 months in October, and supplier deliveries performance the best since 2009. Goods inflation is subsiding as demand rotates back to services. The shift towards services suggests it could take a while for overall inflation to be tamed."
In case you missed last week's Report On Business® Roundup on the release of the October Manufacturing PMI®, you can read it here. The Hospital PMI® will be released on Monday. For the most up-to-date content on the three indexes under the ISM® Report On Business® umbrella, use #ISMPMI on Twitter.
(Photo credit: Getty Images/Lisa N/EyeEm)