Report On Business® Roundup: August Services PMI®
September 06, 2022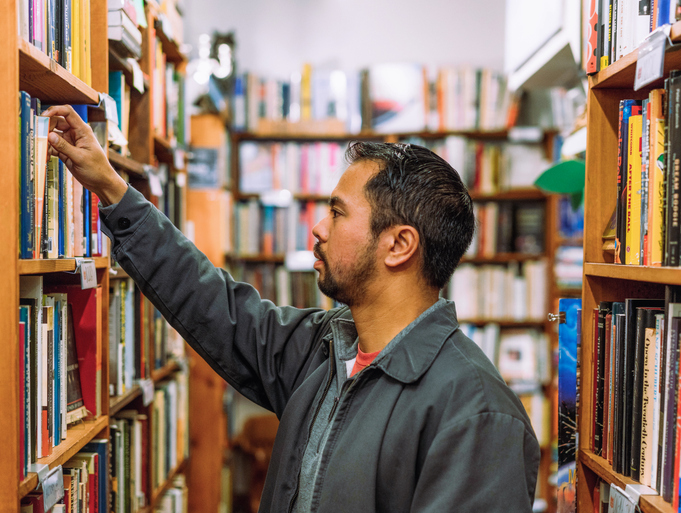 A release of the ISM® Report On Business® usually generates reaction and activity in the financial world, but the Services PMI® data for August was especially pivotal — impacting markets and currency as investors anxiously await the U.S. Federal Reserve's next move.
The composite PMI® of 56.9 percent released on Tuesday beat analysts' expectations, wavered the Dow Jones Industrial Average, helped elevate the U.S. dollar and treasury yields, confounded observers comparing it to other data and fueled worries that services sector growth will only encourage the Fed to again raise interest rates to slow inflation.
good lord. more coffee

*US ISM Aug Services PMI 56.9 Vs Jul 56.7

— Wait Capital (@WaitCapital) September 6, 2022
Anthony Nieves, CPSM, C.P.M., A.P.P., CFPM, Chair of the Institute for Supply Management® Services Business Survey Committee, told a conference call of reporters that the monthly ISM® Report On Business® data remains consistent with ISM's Spring 2022 Semiannual Economic Forecast, in which panelists saw no recession red lights, projecting growth in both the services sector and U.S. economy through the end of the year.
"The economy seems to be doing well overall, in spite of obstacles and impediments like inflation and waning consumer sentiment," Nieves said. "We don't know where 2023 will be, and we'll have a better idea over the coming months. But we're on pace for continued growth, and I would not expect large spikes in either direction."
As has been said often in this space, one of the most user-friendly aspects of the ISM® Report On Business® is that when the composite PMI® is unexpectedly higher (or lower), a quick look at the subindex data shows why. Four subindexes directly factor into the Services PMI®: Business Activity, New Orders, Employment and Supplier Deliveries.
ISM #US August services #PMI 56.5 vs 55.1 expected. #Stocks fell on Tuesday as traders awaited key ISM data led by #Nasdaq of about -1.4% decline. #USD/JPY rockets higher to a fresh 24-year high. #Dollar gains.#DowJones -333 pts -1%#Nasdaq -170 pts -1.4%#SP500 -42 -1.09 pts

— ADSS (@adssgroup) September 6, 2022
An uptick in demand resulted in increases in the Business Activity and New Orders indexes, with both returning above 50 percent. The Employment Index returned to expansion, consistent with last week's report by the U.S. Bureau of Labor Statistics that revealed that the economy gained 315,000 jobs in August.
Also, a Services PMI® of 56.9 percent correlates to a 2.5-percent increase in U.S. gross domestic product (GDP) on an annualized basis, according to ISM® Report On Business® historical data. The most recent third-quarter GDP growth estimate (seasonally adjusted annual rate) by GDPNow, the Federal Reserve Bank of Atlanta's closely watched model, is 2.6 percent.
"Our calculations are based in part on (industries') contribution to GDP, and Business Survey Committee members come from small, medium and large companies, reflective of their contributions to GDP," Nieves said. "They're measuring activity and what's going on specifically within their industries. And if you track it to GDP on an annualized basis, you'll see it mirrors it more closely than any other report out there."
The jump in #ISM Services to 56.9 "strikes a further blow against the idea the economy is close to recession, with a weighted average of the two ISM surveys consistent with GDP growth of around 3% annualised .." - @CapEconUS

— Carl Quintanilla (@carlquintanilla) September 6, 2022
In other subindex news, the Inventories Index (46.2 percent) contracted for a third straight month, as respondents indicated long lead times and elevated prices led their companies to dip into existing stocks. The Supplier Deliveries Index decreased 3.3 percentage points to 54.5 percent; Nieves noted greater shipping ease, but labor strife at UPS Inc. could become an aggravating factor.
As in the manufacturing sector, COVID-19 related disruptions in China are impacting services businesses; the Imports Index (48.2 percent) contracted for a third straight month. While factories are enjoying a significant slowing in prices growth, services businesses are not sharing the spoils: The Prices Index decreased for a fourth straight month but remained at a lofty 71.5 percent.
However, inflation "looks to be peaking or cooling off a bit," Nieves said. He concluded, "There are still challenges in the supply chain, but overall, it's a steady pattern of growth for these services sector. The August PMI® is under the 12-month running average (of 59.7 percent), but it's still a strong performance."
The Report On Business® roundup:
Bloomberg: U.S. Services Gauge Rises to Four-Month High on Pickup in Demand. "Measures of business activity and new orders both advanced to their strongest readings of the year, reflecting both an ongoing shift in spending habits and steady wage gains. Demand strengthened abroad as well, with export orders expanding at the fastest pace in nearly a year. … The upbeat report points to resilient and robust consumer demand for services despite high inflation, rising interest rates and general uncertainty about the economic outlook."
CNBC: August's ISM Services Comes in at 56.9; the Best Read Since April. "Finally, we get a number that's a bit of a beat," analyst Rick Santelli said. "August read by Institute for Supply Management on the Services index expected to be in the vicinity of 55.3 (percent), comes in at 56.9. Indeed, that is good news … the best read going back to April of this year."
Financial Times: U.S. Treasuries Sell Off as Upbeat Data Sharpen Fed Rate Rise Fears. "U.S. government bonds and Wall Street stocks dropped on Tuesday after an upbeat survey on the country's vast services industry fueled expectations of further big interest rate rises by the Federal Reserve. … The (Services PMI®) data, which followed a robust labor market report for the world's largest economy last week, prompted investors to crank up their projections of how far and fast the Fed will lift borrowing costs to tame inflation."
ISM Manufacturing gets the glory. But the economy is overwhelmingly driven by services. And ISM Services is still strong. The recession is delayed... again. pic.twitter.com/86f9teG29s

— Kevin Frisz (@kevinf280) September 6, 2022
Mace News: August Service Sector Growth Slightly Higher on New Orders, Jobs, Easing Supply Bottlenecks. "The Supplier Deliveries Index posted the second straight monthly drop. … A reading of above 50 indicates slower deliveries, which is typical as the economy improves and customer demand increases. Port congestion on the U.S. West Coast has improved in the last four to six months but the U.S. service sector still faces challenges in cargo unloading due to limited warehouse and trucking capacity, Nieves told reporters."
MarketWatch: ISM Services-Sector Index Hits Highest Level in Four Months. "Growth continues for the services sector. There were some improvements in supply chain, logistics and costs. Material shortages continue to plague the sector. … The Prices Index dropped for the fourth straight month. Employment improved slightly in the month. Inventories contracted for the third straight month as firms still struggle to replenish their stocks."
"Holding up, and consumers' spending is now rebounding" @IanShepherdson on U.S. ISM Services #PantheonMacro

— Pantheon Macro (@PantheonMacro) September 6, 2022
Reuters: U.S. Service Sector Keeps Momentum in August; Price Pressures Ease. "The U.S. services industry picked up again in August for the second straight month amid stronger order growth and employment, while supply bottlenecks and price pressures eased, reinforcing the view that the economy was not in recession despite output sinking in the first half of the year. … Economists polled by Reuters had forecast the non-manufacturing PMI decreasing to 54.9 (percent)."
In case you missed last week's Report On Business® Roundup on the release of the August Manufacturing PMI®, you can read it here. The Hospital PMI® will be released on Thursday. For the most up-to-date content on the three indexes under the ISM® Report On Business® umbrella, use #ISMPMI on Twitter.
(Photo credit: Getty IMages/Georgeclerk)