Report On Business® Roundup: July Services PMI®
August 03, 2022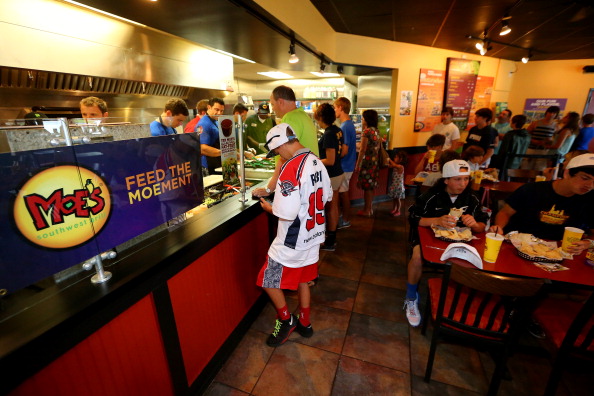 Amid a parade of coverage and punditry that the U.S. economy seems destined to slide into a recession, it's important to note that in many cases, the sentiment does not align with the statistics. The Services ISM® Report On Business® for July is another example.
The release of the Services PMI® data on Wednesday — headlined by a composite index reading of 56.7 percent, up 1.4 percentage points compared to June — beat analysts' expectations and included more evidence that runaway price increases might finally be slowing.
Wow, these July ISM Services numbers are strong:
Headline 56.7, above street consensus and above June 55.3;
New Orders: 59.9, above the 55.6 in June;
Prices: 72.3, down from 80.1 in June.
Headline higher, New Orders higher, Prices (inflation) down.
A win for the bulls.@CNBC

— Bob Pisani (@BobPisani) August 3, 2022
Anthony Nieves, CPSM, C.P.M., A.P.P., CFPM, Chair of the Institute for Supply Management® Services Business Survey Committee, told conference call of reporters that he "didn't want to be the eternal optimist," but the index data points to growth in the services sector — which employs most Americans and makes up almost 90 percent of the economy — at least through the end of the year.
"There's been a contraction in gross domestic product for two straight quarters, but unemployment is low, and inflation looks to be coming down," Nieves said. "We never know exactly what's in store, and there is contingency planning across corporate America. But we're going straight off the numbers and what (Business Survey Committee) respondents are telling us, and it all points to continued growth."
The Services PMI® data was warmly welcomed on Wall Street, as the numbers helped fuel a 300-point rally in the Dow Jones Industrial Index on Wednesday morning. "When we get a nice surprise like this it readjusts your thinking, so that's why I think the market is taking off," Kim Forrest, founder at Bokeh Capital Partners, told CNBC. "This is just more information telling us that maybe things just aren't as bad as we forecast."
The composite index increase was nudged by increases in the Business Activity (which rose 3.8 percentage points) and New Orders (up 4.3 points) indexes; both registered 59.9 percent. The Employment Index remained in contraction (49.1 percent, up 1.7 percentage points), but Nieves noted that many companies are still trying to hire — which they likely would not be if anticipating a significant economic slowdown.
From the July ISM Services index - looks like a driver for solid earnings gains in coming months. https://t.co/fGWuNRBXup New orders were 59.9 - doesn't look like a recession just yet ... pic.twitter.com/hViWbBwRul

— John J. Hardy (@johnjhardy) August 3, 2022
"The PMI® would have been even stronger if the Employment Index wasn't in contraction," he said. "Some industries have had layoffs, but others are still struggling to backfill positions due to a low availability of workers. Respondents say candidates are still looking for more remote work, and because of the competition, there's wages pressure."
Prices pressure, on the other hand, appears to be much less suffocating. The Prices Index decreased 7.8 percentage points in July to 72.3 percent; that's still a lofty number but down 12.3 points from its all-time high in April. The combined drop in ISM's Manufacturing and Services Prices Index in July was 26.3 percentage points — a "golden nugget," Nieves said.
He continued, "There are strong indications are that we're seeing inflation peak and pull back on prices for fuel prices and other commodities critical to the services sector."
Lastly, some observers on Wednesday suggested a disconnect between the data and some Business Survey Committee respondent comments that were much gloomier. We at ISM noted some of the sentiment (there's that word again).
"Can feel the #economy weakening." Some survey respondents expressed #recession concerns, but the Services @ISM® Report On Business® found that sector growth picked up in July, with more relief on prices. The Services PMI® was 56.7%. https://t.co/WGJU94lVPs #ISMPMI #inflation

— Dan Zeiger (@ZeigerDan) August 3, 2022
However, there's no contradiction, Nieves said, noting that while the data measures performance compared to the previous month, some comments are more forward-looking and might express uncertainty. Also, negative comments are often focused on a single facet of business, such as labor constraints or long lead times, and not a general perspective.
"The data and comments (are designed) to create an overall picture of business conditions," Nieves said. "A comment expressing doom and gloom might be about one variable of the business, not the total activity."
The Report On Business® roundup:
Bloomberg: U.S. Services Gauge Unexpectedly Climbs to a Three-Month High. "The services data stand in contrast to a separate ISM report on Monday that showed manufacturing grew at the slowest pace in just over two years as more factories dialed back production in the face of shrinking orders and rising inventories. Goods demand has fallen as consumers shift more of their spending to services in a pandemic reset."
The ISM services prices paid index also fell sharply in July: An average of the manufacturing & services price indices is now at a level normally consistent with inflation of 3% pic.twitter.com/l0EXSFmVkr

— MacroMarketsDaily (@macro_daily) August 3, 2022
Mace News: Service Sector Growth Picks Up on New Orders Despite Labor Shortages, High Costs. "Asked whether he sees any possibility of over-tightening by the Federal Reserve that could hurt the economy, Nieves replied, 'I don't think so. The markets reacted favorably (to the latest rate hike).' The Fed is trying to cool off high inflation, he said. The real-estate has seen a pullback in demand not just because of higher mortgage rates but also due to high costs and shortages of materials during the pandemic, Nieves said."
MarketWatch: Most U.S. Businesses Grow Faster in July, ISM Finds, in Sign of Resilient Economy. "Most companies are still growing and hiring, the ISM surveys found, but a whiff of recession is also in the air. The Federal Reserve is raising interest rates sharply to squelch the worst inflation in almost 41 years, but higher rates usually slow the economy and sometimes can even trigger a recession. … Yet most businesses said they were still trying to hire, a sign of confidence in the economy."
Combined ISM MFG & Services. Do you see the recession here? Kicks in below 48. Last reading 56.3. This economy is proving to be like Tim the Killer Rabbit #FinTwit pic.twitter.com/CrKG5wu3MF

— Richard Excell (@ExcellRichard) August 3, 2022
Reuters: U.S. Service Sector Unexpectedly Picks Up in July; Price Growth Slows. "Wild swings in inventories and the trade deficit tied to snarled global supply chains have been largely to blame. Overall economic momentum has, however, cooled as the Federal Reserve aggressively tightens monetary policy to fight inflation. Services activity is being supported by a shift in spending from goods. The ISM's measure of new orders received by services businesses shot up to 59.9 (percent) from 55.6 in June. Businesses reported a rise in exports."
The Wall Street Journal: Stocks Rise on Services Data, Earnings. "There have been concerns about the pace of the economy, and even whether a new recession is coming, but the U.S. services sector continued to expand in July, according to a report from Institute for Supply Management®. ISM's index of conditions for businesses like restaurants, hotels and retailers hit a three-month high in July."
In case you missed Monday's Report On Business® Roundup on the release of the July Manufacturing PMI®, you can read it here. The Hospital PMI® will be released on Friday. For the most up-to-date content on the three indexes under the ISM® Report On Business® umbrella, use #ISMPMI on Twitter.
(Photo credit: Getty Images/Streeter Lecka)