Data Collaboration: How Supply Management Rolls
August 23, 2022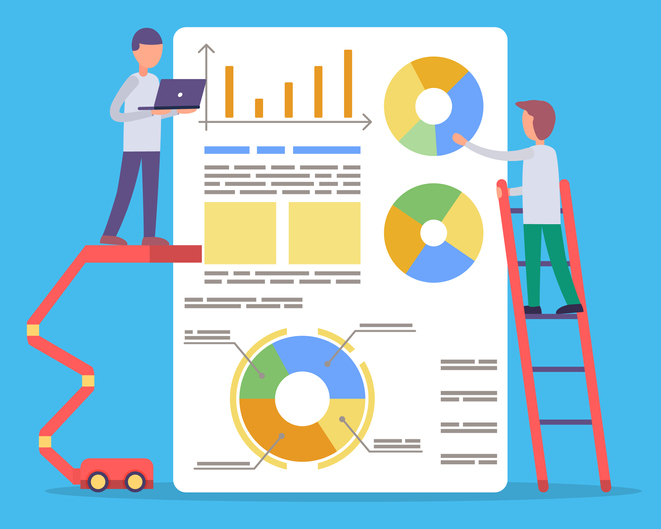 More than the next disruptor, demand variability poses the most consistent threat to supply and inventory continuity. A course of action supporting and monitoring every supply chain touchpoint is critical; recent global challenges have dictated this as a new long-term truth.
Ninety percent of supply chain risk rests within the sub-tier supply base, said Sumit Vakil, co-founder and chief product officer of Resilinc, a Milpitas, California-based provider of supply chain risk-management research and analytics. During the "Building Supply Chain Resiliency through Data Collaboration" webinar last week, he said that when looking at risk management and resilience, organizations must change their perspective.
"Be proactive regarding supply chain disruption — not reactive," Vakil said. "Reactive is your response to an existing issue. Proactive is taking steps before disruption to protect the enterprise. … Event-impact analytics and AI (artificial intelligence) capabilities bring quick and appropriate responses."
He added, "When it's done right, we've seen businesses come out ahead of their competition … protecting their top line and their reputation."
Without protective and proactive measures in place, the repercussion is a bullwhip effect, seen in shipping ports across the globe.
Disruption has been rampant in many other forms, said webinar host Tim Long, manufacturing global trade management lead at Snowflake Inc., a Bozeman, Montana-based data-as-a-service company. "We have disruptions due to COVID-19, the war in Ukraine and now a labor turnover running, on average, between 15 to 40 percent," said Long. Attendees, when surveyed, mentioned supply shortages, inflation, increased lead times and increased shipping costs, in that order, as major concerns.
There's an escalating need for innovative applications that change the way end-to-end business transpires, Long said.
The webinar discussed what data collaboration delivers, including:
A shared source, a myriad of possibilities. The multidirectional fluidity of data collaboration presents an ideal channel for future-casting supply management events, said Riyaz Nakhooda, vice president of customer solutions at Soleadify, a Bucharest, Romania-based provider of data and analytics on small medium businesses. "Ninety-three percent of our customers surveyed said poor supplier data is their biggest problem, with 67 percent of those experiencing financial loss because of it," he said. "We have found that by utilizing human-mimicking artificial intelligence (AI) to simulate potential multi-tier scenarios, coordinated solutions from data history as well as current industry news and issues provide answers."
Road mapping supply chain resiliency. To showcase key differentiators, Snowflake demonstrated its platform with Resilinc's EventWatch AI and Soleadify's data capture and analytics through the use of a negative event simulation.
A mock supply chain disruption was identified; an analysis of the issue included reconfigurations of supply chain flow with a list of alternative suppliers. It demonstrated how each enterprise collaborator can manage, assess, reassess and reconfigure time lines, "optimize costs," said Nakhooda, and other criteria.
Resiliency moves through resolve. The speakers noted that maximizing supply management efficacy through data collaboration assists in streamlining business flow — even amid disruptions. Multiple data sets from many enterprises can be combined, said Long, providing integration and a common framework and language, which supports optimal data collaboration and resiliency. Supplier relationships are continually nurtured and validated through communications that are solutions-focused, not crises-centric.
(Image credit: Getty Images/Dmytro Robu)