Demand and Inventories Replenishment Bodes Well for Flexible Workforce
July 31, 2023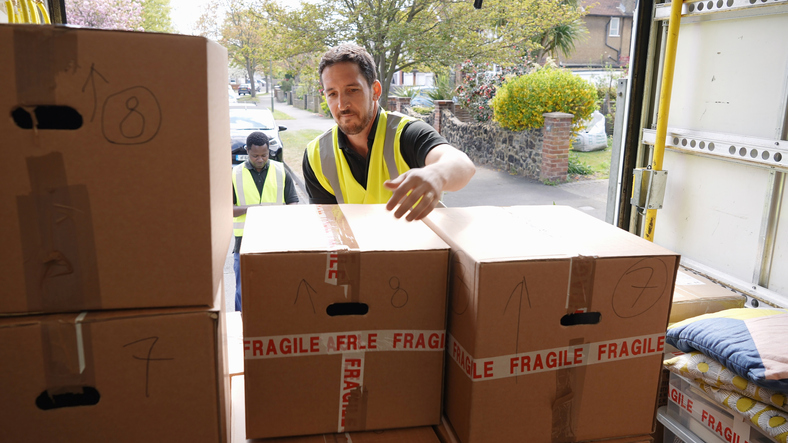 Just as just-in-time (JIT) has long characterized inventory management (with a blip during the coronavirus pandemic), the philosophy has become a component of today's supply management workforce.
The most forward-looking businesses use a layered approach to payrolls, says Dan Altman, Ph.D., chief economist at Instawork, a staffing and network platform for hourly workers and businesses.
The largest layer or group consists of experienced permanent employees. Flexible workers — who aren't necessarily on a fixed schedule — make up the middle group. They reduce overtime as well as downtime because they can fill in for permanent workers who happen to be off, he says. The third layer is the just-in-time labor: "These are the temporary workers who are only pulled in when a company needs such labor," he says.
The second and third groups of workers enable companies to expand and contract according to demand, Altman says. That fluctuation can be a monthly, seasonal or occasional occurrence. "Some companies have groups of flexible workers on their rosters whom they bring in every month, while others have workers they use on a shift-by-shift basis when they need them," Altman says.
The Scope of the Flex Workforce
Platforms — akin to a technology-driven temp worker agency —can help enable companies to engage just-in-time workers.
One is Instawork, whose demographics show the flexible workforce tends to (1) skew a bit younger (2) be more diverse (60 percent to 70 percent Black and Hispanic) than the overall hourly workforce, Altman says. Additionally, the flexible workforce is fairly evenly split male and female.
"But what's different is they have higher educational attainment then the overall hourly workforce," he says. "And we find that they're very motivated by personal ambition. They want to be autonomous. They want to be their own boss. They want to pick up new skills so they have more options in the labor market."
They also may need extra money, given inflationary pressures. "They're generally not saving for a rainy day or a vacation," Altman says. "They're using this money to make ends meet on a monthly basis."
Economic and Other Trends
The need for flexible workers started to pick up during the coronavirus pandemic, when e-commerce boomed because non-front-line employees, holed up at home working, ordered goods online. This fueled the need for more permanent, flex and JIT manufacturing workers, delivery drivers and warehouse personnel.
"When the economy started to open up last spring, people wanted to get out of the house; they decided they didn't want to spend as much on goods to consume at home," Altman says. Instead, they spent money on services sector offerings like entertainment and travel. "So, demand for goods stalled," he says, "and that caught many in the manufacturing sector flat-footed because they had expected to keep on producing and so had hired a lot of workers."
This prompted a build-up of inventories, which took months to deplete. Now, many big retailers have said they've exhausted those inventories and have returned to normal levels (and JIT inventory management), Altman says. "So, I think we're poised for a much more normal second half of the year where the supply chain starts moving again," he says, ultimately fueling the need for more JIT personnel.
The flexible workforce and gig economy have made inroads into logistics, particularly in last-mile delivery as drivers. "We've found that there's enormous scope for flexible work in warehouses and fulfillment," Altman says. "Whether it's an e-commerce company or a last mile delivery company, all sorts of businesses have warehouses, retail, wholesale, manufacturing and distribution centers."
Recently, demand for such logistics workers has decreased somewhat. "I would argue that in the logistics space, companies probably over-hired to some degree based on where they thought demand would be going last year," he says. "In that area, the need for flexible workers might have recently been somewhat less because companies had many full-time workers and there was a corresponding drop in the average hours they worked per week."
Flex Future in Manufacturing
But manufacturers didn't necessarily over-hire, Altman says. "As demand starts to tick up, there's a more prominent need for flexible work or flexible labor. A lot of the long-term demand is going to be driven by the big investments in manufacturing that we've seen lately."
These include semiconductor factories being built in locations like Phoenix. "Those will require tens of thousands of jobs across the country — and the goods that are produced in those facilities are going to create jobs throughout the supply chain," Altman says, adding that many of those workers will be flex workers.
Occasionally, the flex workers become semi-permanent, Altman says. "Companies may try out workers by having them come in for single shifts and they put the ones they like on a roster. They build up a roster that can cover all of their hourly needs."
However, it's not likely manufacturers will ever employ exclusively flex workers, Altman says: "I think a lot of manufacturers, as they bring in more automation, are going to look for more experienced, higher-skilled workers whom they want to keep on with on a permanent basis. But I think there will be increasing scope for flexible workers as a core part of the hourly workforce."
(Photo credit: Tara Moore/Getty Images)