The Monthly Metric: Freight Cost Per Unit
April 18, 2022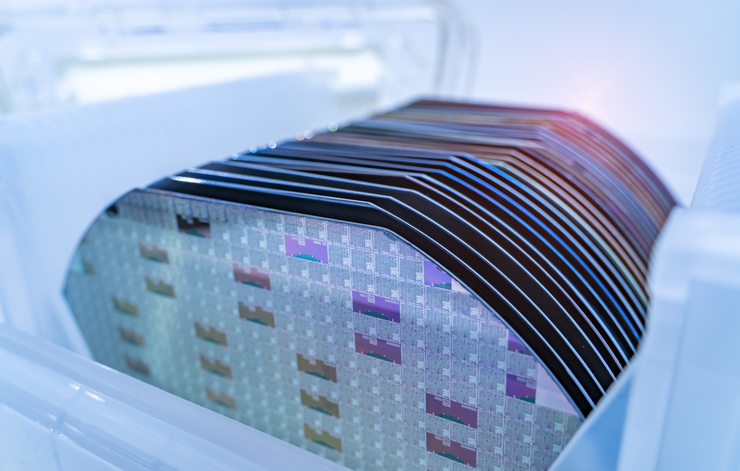 This space regularly features procurement and logistics metrics that impact how much consumers pay for products, though it might not be clearly evident in the price tag. This month's analytic, however, can be reflected in the products on store shelves — but only if shoppers look closely enough.
With prices rising on almost everything, especially shipping, some companies are shielding their bottom lines in part by reducing the contents of their packaging, from the ounces in a box of raisins to the sheets on a roll of toilet paper. This type of product downsizing, called "shrinkflation," is not new, and the best way for shoppers to combat it is by paying attention to cost per unit, a consumer advocacy group executive told CNBC.
Cost per unit is a major focus of companies amid global shipping costs that have been elevated since the start of the coronavirus pandemic and aren't likely to decrease soon. Shipping costs figure to get no relief from COVID-19 lockdowns that have handcuffed production and port traffic in China, as well as the continuing war in Ukraine. While many other factors are at play, smaller packaging conceivably enables more items to fit in a shipping container or truck trailer, providing supply managers a more company-friendly number on freight cost per unit, this month's metric.
"I've noticed at the grocery store how some boxes or containers get smaller or not as full every time," says Jim Fleming, CSPM, CPSD, Manager, Product Development and Innovation at Institute for Supply Management® (ISM®). With inflation taking a heavy hit on pocketbooks, "that's a way to drive some costs down, but consumers have to continue to accept that. If they won't, other solutions are required. Fortunately, crises like the pandemic drive innovation."
In an ever-changing and challenging logistics environment, a unit's specifications are one factor in freight cost. With such dynamics as (1) ocean freight versus air freight, (2) tariffs, (3) port fees and (4) full truckload versus less-than-truckload (LTL) shipping impacting a product's journey from factory to end customer, supply managers must be creative in mitigating freight cost, particularly per unit.
Meaning of the Metric
Freight cost per unit — a key element in product's profit margin — is a simple fraction: total units shipped divided by freight costs over a given period. While all costs associated with shipping are included in the calculation, some companies also consider production expenses.
Before the pandemic, sound logistics often helped companies make up for a delay in the manufacturing process. While not an afterthought, the cost of freight was not as critical as its arrival on time and — especially for expensive and high-tech commodities — in an undamaged condition, says Fleming, a capital-equipment supply chain manager at Intel Corp. from 2007-14.
A mindset shift at Intel led to the global technology company utilizing third-party logistics (3PL) providers, Fleming says, resulting in improved efficiency and lower costs. Many other companies enjoyed similar success with 3PLs, and this abundance of innovation, he adds, may have created a false sense of security on shipping constraints. If so, supply chain disruptions of recent years obliterated it.
"When the pandemic hit, it changed the game in so many ways," Fleming says. "The availability of ships and other transportation modes started to shrink. The shortage of truck drivers and mass exodus from other parts of the workforce constrained things even further. … We got in a space where companies were calling for all hands on deck because the factory is empty. Get us something at any cost possible."
Carriers continue to hold advantageous pricing power:
The Drewry World Container Index registered US$7,945.31 per 40-foot equivalent unit (FEU) for the week of April 14, up 62 percent compared to the same point in 2021. Freight rates from Shanghai to Los Angeles were $8,782 per FEU, up 112 percent year over year.
The Cass Freight Index of North American freight expenditures (including fuel) was up 33 percent year over year in March. "(U)sing normal seasonality from here, the increase in 2022 will still be about 25 percent," the report states.
That means, in terms of lowering freight cost per unit, companies generally will have to be their own best innovators.
Case Study
With ocean and ground shipping in pandemic-induced slogs, many organizations have turned to airfreight. In 2021, the volume of goods flown increased 19 percent year over year to reach its highest level in more than a decade, according to the International Air Transport Association (IATA).
Air cargo is up to 20 times more expensive, so companies are being largely judicious with what they ship — typically smaller and higher-value items, including microprocessors for mobile phones and other technologies. Under such cost conditions, tech companies figure to streamline packaging, which Intel has for significant saving on storage and shipping of silicon wafers that are essential in semiconductor manufacturing.
Intel's previous front-opening shipping boxes (FOSBs) held 25 wafers, required thick protective foam and had an automated unpacking process that increased damage risk. A pallet held eight boxes; under typical international airfreight rates, the freight cost per box was US$100. The upgrade is called the horizontal wafer shipper (HWS); it stacks 25 wafers, with much thinner protective material resulting in a box less than half the size of an FOSB. More than 20 HWS unit can fit on a pallet, for a $28 freight cost for each.
The HWS also provides more sustainable and stable packaging — dynamics that will likely become critical for companies as environmental, social and governance (ESG) standards become more prevalent.
"People say crises are a bad thing in the world of supply management, but they are a ripe opportunity to make significant advancements," Fleming says. "You can be a victim of the environment or a hero of the environment. And we're seeing more talent who have lots of good ideas bringing them forward and becoming heroes of their companies.
"Does it happen overnight? No. But with COVID-19 still not under control, we have to assume that this is the new normal."
Another cost-saving innovation, Fleming says, is a transportation management system (TMS) that conducts freight simulations and provides such recommendations as (1) shipping full-truckload or LTL and (2) reroutes in case of a disruption. He adds that companies should provide carriers more accountability on the "in-full" aspect of on-time, in-full delivery.
To suggest a metric to be covered, email me at dzeiger@ismworld.org.
(Photo credit: Getty Images/Kynny)