Report On Business® Roundup: November Services PMI®
December 03, 2021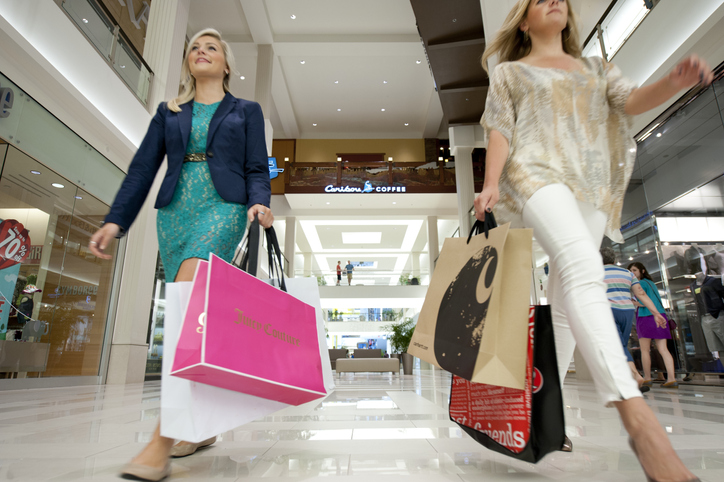 For much of this year, the theme of the ISM® Report On Business® is that manufacturing and services sectors have expanded — and helped the U.S. economy grow — despite the coronavirus pandemic's continuing havoc on supply chains and employment resources.
And with the country bracing for the COVID-19 omicron variant, services businesses seem as prepared as they can be, based on the Services ISM® Report On Business® data for November, which featured yet another all-time high for the headline number.
Remarkable is an understatement for headline ISM Services, which rose to record 69.1 in November; new orders & supplier deliveries unchanged; inventory ticked up but still contracting; prices paid eased slightly; inventory sentiment at record low; employment rose pic.twitter.com/12d1MwcNSe

— Liz Ann Sonders (@LizAnnSonders) December 3, 2021
The Services PMI® of 69.1 percent was the fifth record reading in 2021, comfortably eclipsing the previous mark of 66.7 set in October; the earlier all-time highs were in March (63.7 percent), May (64 percent) and July (64.1 percent). Headlines about inflation and product shortages — and on Friday, a federal jobs report that did not meet expectations — have dominated news coverage, but the Services PMI® data isn't lying, Anthony Nieves, CPSM, C.P.M., A.P.P., CFPM, Chair of the Institute for Supply Management® Services Business Survey Committee, told a conference call of reporters on Friday.
"It goes back to the pent-up demand," he said. "You can look at other tangible things such as mall traffic and online distribution increasing, which are contributing factors to business activity being up. Many people are going back to work, and consumer confidence is up."
Nieves continued, "(Services) is a labor-intensive sector, so it's a positive picture and it doesn't seem to be slowing down. For a time, I thought we would see some leveling off, with slight growth, but we're still in strong expansion territory."
The record composite index number was powered by a 4.8-percentage point increase in the Business Activity Index to an all-time high of 74.6 percent. The New Orders Index remained the same at 69.7 percent, but that matches the record reading set in October. Robust U.S. consumer spending in October seems to have at least maintained that pace in November.
ISM services jumped from 66.7 to 69.1 vs est. 65. Service economy stronger than employment report made it seem. Perhaps some just don't want to work in their old occupations.

— Special Situations 🌐 Newsletter (Jay Singh III) (@SpecialSitsNews) December 3, 2021
The Employment Index reading of 56.5 percent, a 4.9-percentage point increase, seemed to clash with the federal report that revealed only 210,000 jobs added in November. The share of Business Survey Committee respondents reporting higher employment at their companies was 28.9 percent, the highest since October 2018 (31 percent).
Nieves said that many services businesses are hiring or attempting to hire, but the current market, which is tilted heavily to employees, dictates that job vacancies are prevalent. "People are switching professions because of the wage pressure and the number of jobs available," he said. "Even with the growth pattern, there's still difficulty in backfilling positions especially in customer-facing positions like retail, hospitality, and accommodation and food services. Respondents are indicating that they are definitely hiring, but not at the pace that they need to increase capacity."
Another perpetual game of catch-up is taking place with inventories. Some Business Survey Committee respondents indicated they were placing orders with increased frequency, but lead times remain lengthy. Inventories Index contraction slowed, with an increase of 6 percentage points to 48.2 percent, but stocks remained diminished, as the Inventory Sentiment Index fell to 36.4 percent, an all-time low.
Services Inventory Sentiment Index contracted in November for the eighth consecutive month, registering an all-time low of 36.4 percent.

This indicates that respondents feel their inventories are too low when correlated to business activity levels.#ISM #supply #demand #retail pic.twitter.com/00qhV9YBsI

— DoubleLine || Monday Morning Minutes (@DLineMinutes) December 3, 2021
Asked to define services inventory, Nieves cited products on retail shelves and added, "For more service-oriented companies, it is product to be utilized within their respective organizations, which contributes to the output of services they offer. … As we've moved from just-in-time (inventory) to just-in-case, the higher order frequency isn't offsetting the slower delivery times caused by the disruption of supply chains."
The Supplier Deliveries Index remained the same as October, at 75.7 percent, and the Prices Index decreased 0.6 percentage point to a still lofty 82.3 percent. Like in ISM's Manufacturing report, the Services PMI® indexes measuring output and demand are matching those that gauge constraints, suggesting supply chain equilibrium is within reach.
Which boosts the overall economy: "The positive ISM Manufacturing and Services reports for November are consistent with our expectation of a step up in real (gross domestic product) growth" during the fourth quarter, wrote Robert A. Dye, Ph.D., chief economist at Comerica Bank in Dallas, in a memo to clients and investors.
Now, businesses and supply managers wait for omicron to weigh in.
The #services recovery is meeting #Omicron on a firm footing. ISM Services rose to a new record of 69.1 in Nov. #Business activity and employment strengthened and new #orders were solid, but the supplier deliveries and #price readings indicate ongoing #supplychain issues. pic.twitter.com/eTFsqhGQbF

— Oren Klachkin (@OrenKlachkin) December 3, 2021
The Report On Business® roundup:
Associated Press: Growth in U.S. Service Sector Reaches New Heights in November. "Some of the strength in the services sector is coming from supply chain troubles that are making it harder to meet increased demand. Those troubles are showing up in the index as longer supplier delivery times and rising prices which register as strengths for the services sector. The recent uptick in COVID-19 cases and now the appearance of the new omicron variant could depress service sector activity in coming months."
Bloomberg: U.S. Services Gauge Rises to Record as Activity, Employment Firm. "Bolstered by rapid wage gains and a stockpile of savings, Americans have the desire and the wherewithal to spend on services. ISM's gauge of business activity advanced to a fresh record as the new orders index held at a record high in data back to 1997. While these demand-based gauges continued to show faster growth, other measures hinted supply constraints may be starting to ease."
CNBC: November ISM Services Index Beats Expectations at 69.1. "Big breaking news with ISM Services, (measuring) the biggest swath of the American economy," analyst Rick Santelli said. "The November read: Zoom, zoom, zoom — 69.1 (percent), the highest read since record keeping began in 1997. Last month at 66.7 was an all-time record, and this one even outdistances that. So, if the equity markets were getting a little spongy, this might put a jolt back into them."
MarketWatch: A Huge Part of the U.S. Economy Grew in November at a Record Pace, ISM Finds. "Demand is not a problem. Americans are still spending lots of money these days after hunkering down early in the pandemic. The biggest problem is supplying all the services that customers want. Companies can't find enough people to fill a near-record number of open jobs. They've also struggled to obtain badly needed supplies."
Reuters: U.S. Service Sector Activity Gauge Hits Record High in November. "ISM's measure of services industry employment increased to a seven-month high of 56.5 (percent) from 51.6 in October. That offered hope that a pandemic-related labor crunch, which has hampered faster job growth, could be starting to ease. … With employment levels rising, services industries made progress in reducing the backlog of unfinished work last month."
We must have had too much egg nog while composing the below tweet: The Hospital PMI® will be released on Tuesday. See you then! #ISMPMI #economy #healthcare https://t.co/1ACpnLf8HY

— Institute for Supply Management (@ism) December 3, 2021
In case you missed Wednesday's Report On Business® Roundup on the release of the October Manufacturing PMI®, you can read it here. ISM's Hospital PMI® will be released on Tuesday. Also, ISM's Fall 2021 Semiannual Economic Forecast for the manufacturing and services sectors will be released on December 13. For the most up-to-date content on the three indexes under the ISM® Report On Business® umbrella, use #ISMPMI on Twitter.
(Photo credit: Getty Images/Layne Kennedy)