Report On Business® Roundup: October Services PMI®
November 03, 2021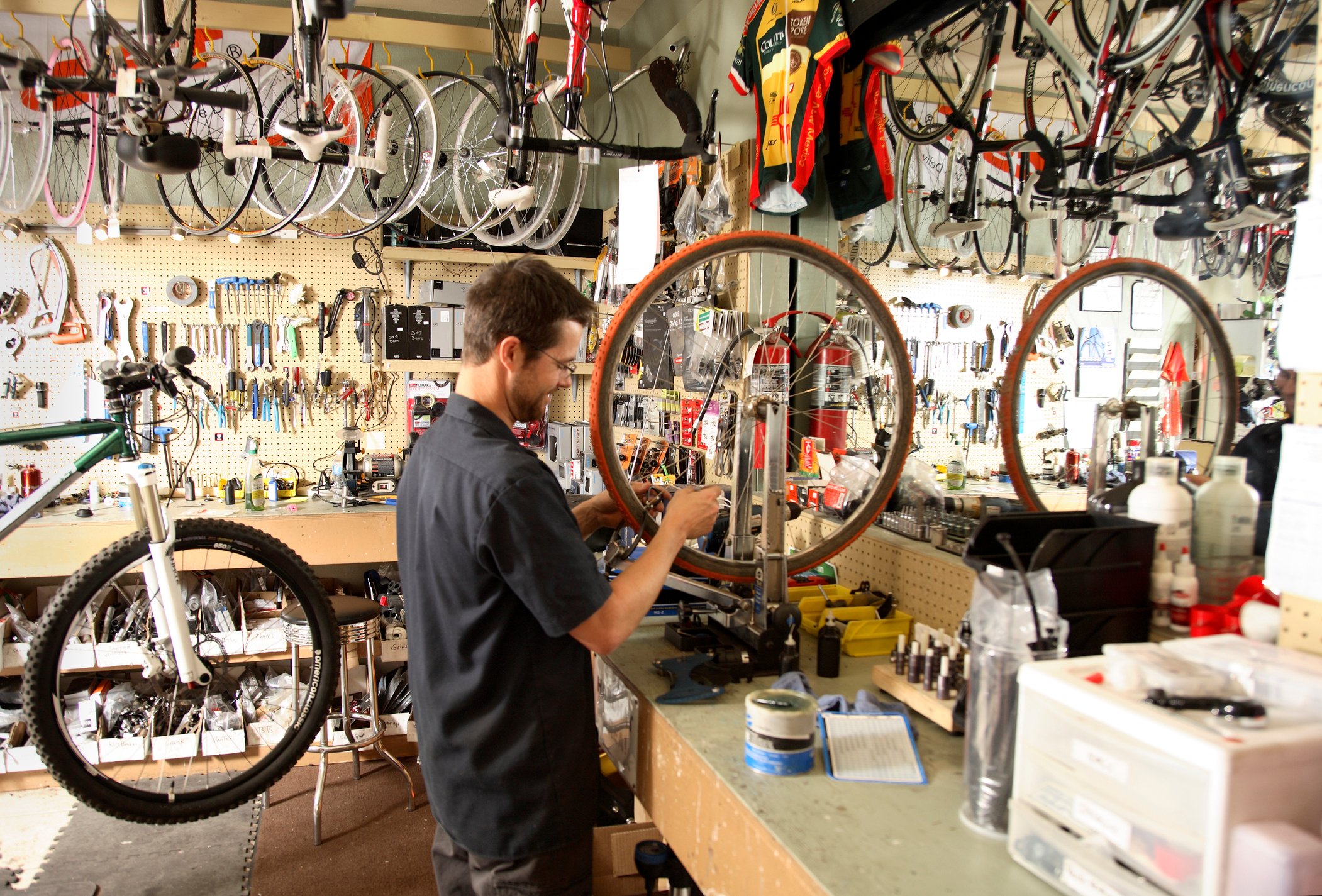 One of the more user-friendly elements of the ISM® Report On Business® is that some subindexes measure level of consumer demand and business activity, while others gauge the capabilities of business and supply chains in fulfilling those orders.
That data, directly or indirectly, feeds into the composite PMI® reading. And that number has rarely, if ever, told more compelling stories than in 2021. The most recent example was in the Services ISM® Report On Business® for October, in which the headline number set a record for the fourth time this year.
The Services PMI® of 66.7 percent comfortably eclipsed the previous high, while the earlier records — in March (63.7 percent), May (64 percent) and July (64.1 percent) barely cleared the all-time bar. The reason for the surge can be summed up in one word: demand, as three of the subindexes that measure it increased significantly and set records in October.
ISM Services index at the highest level since 1997, indicating economic expansion is strong. pic.twitter.com/ctQtHn7Cae

— Larry Tentarelli, Blue Chip Daily (@LMT978) November 3, 2021
"Another all-time high was set on the composite index, which was up 4.8 percentage points month over month," Anthony Nieves, CPSM, C.P.M., A.P.P., CFPM, Chair of the Institute for Supply Management® Services Business Survey Committee, told a conference call of reporters on Wednesday. "And you can quickly see what contributed to it, as three of the four indexes that comprise the PMI® had strong growth for the month."
The Business Activity Index jumped 7.5 percentage points to 69.8 percent, the New Orders Index was up 6.2 percentage points to 69.7 percent and the Backlog of Orders Index increased 5.4 percentage points to 67.3 percent. (The Business Activity and New Orders indexes directly factor into the Services PMI®; the Backlog of Orders Index does not.) While high demand as Americans continue to resume pre-coronavirus pandemic activities is cause for a toast, other subindexes reflect the arduous process required to serve those customers.
Businesses and supply chains are still bedeviled by COVID-19, which is indicated by the other two subindexes that directly factor into the composite number. The Supplier Deliveries Index was up 6.9 percentage points to 75.7 percent, indicating longer lead times, and while the Employment Index remained in expansion territory at 51.6 percent, down 1.4 percentage points from September.
US ISM'S NIEVES Q&A: WAGE PRESSURES AS MILLIONS OF WORKERS 'OFF THE RADAR;' 'VERY TOUGH RIGHT NOW,' SPECIALLY IN CUSTOMER-FACING INDUSTRIES #Nieves #ISM #services #economy

— Mace News (@MaceNewsMacro) November 3, 2021
While the October private payrolls report by ADP and Moody's Analytics exceeded expectations and was fueled by leisure and hospitality hires, Nieves said services business are still struggling to fill positions in a job seekers' market. Like in the manufacturing sector, jobs are the current fulcrum for supply chains: Many businesses lack the employment resources to move products and fulfill orders, which is becoming a greater concern amid the holiday peak season.
"The broad picture painted by this report is that the economy is overheating," said Stephen Stanley, chief economist at New York-based Amherst Pierpont Securities, told the Associated Press. "Demand is overwhelmingly strong at the same time that supply is constrained. Still, I am not sure that even a fully functioning supply side, with more labor and a resolution of snags would be able to handle the pace of demand right now."
The employment domino effect has been most felt with inventories, Nieves said. The Inventories (42.2 percent) and Inventory Sentiment (37.3 percent) indexes were near record lows in October, and the pandemic's impact on the latter cannot be overstated. From the beginning of Services ISM® Report On Business® data collection in 1997 until March 2020, the Inventory Sentiment Index was in expansion — 272 months in a row. It has contracted for seven straight months, and 10 of the last 12.
Long-term look at ISM Services inventory sentiment component … downtick in October left index just slightly above its all-time low of 37.2 in June pic.twitter.com/PSOwff4hy3

— Liz Ann Sonders (@LizAnnSonders) November 3, 2021
"Inventories can't be replenished fast enough," Nieves said. "(Businesses) are trying to accelerate orders in preparation for the peak season, as well as alleviate some of the (current issues) of and not having enough products or services. But the employment (shortages), supply chain disruptions and longer lead times are all challenges."
Finally, it's a sobering sign of the degree of difficulty for the U.S. services sector when the Prices Index hitting its second-highest reading ever — 82.9 percent in October — is seemingly lost in the discussion. All 18 services industries reported paying more in October, heightening concerns that commodities inflation is not transitory.
"Survey respondents indicated in the past that they thought it might be something that would be alleviated in the first or second quarter of 2022. Now, they're projecting it to be even further out," said Nieves, who added that ISM's Fall 2021 Semiannual Economic Forecast, released in December, should offer a clearer picture on how much longer price pressures are expected to continue.
US. Huge jump in the ISM services index to a record-high of 66.7 in October, from 61.9, indicates that demand remains strong and inflationary pressures will likely keep core inflation well above the Fed's 2% target.

— Daniel Lacalle (@dlacalle_IA) November 3, 2021
The Report On Business® roundup:
Associated Press: U.S. Service Sector Expands at Record Pace in October. "Although business activity, new orders, supplier deliveries and backlog of orders all surpassed previous records, sticky issues that have plagued almost every kind of economic activity since infections began to ease in the U.S. continued: labor shortages, supply chain bottlenecks and higher prices."
Bloomberg: U.S. Services Gauge Advances to Record as Activity Strengthens. "Steadfast household and business demand also suggests little respite for still-stressed supply chains that are contributing to higher inflation. The group's measure of backlogs also rose to a record last month. … Meantime, a decline in the group's measure of employment shows labor market challenges persist. The index slipped to a four-month low of 51.6 in October, indicating more moderate job growth even as demand remained buoyant."
CNBC: October ISM Services PMI® Data Well Above Expectations at 66.7. "The ISM Services number is probably the preferred measurement for services, and this one really is a Gemini rocket ship — 66.7 (percent)," analyst Rick Santelli said. "The October read really dwarfs expectations of 62 and surges (over) last month at 61.9. We all know rising labor costs and supply side headwinds have been a big issue, but it certainly looks like we may be clearing the zone."
MarketWatch: U.S. Economy Rebounds as Delta Fades; ISM Survey Hits Record High. "Falling coronavirus cases tied to the highly contagious delta variant has given Americans the confidence to go outside again and spend more freely at restaurants, hotels, airports and the like. That's given a boost to the service side of the U.S. economy that employs the vast majority of Americans. The biggest worries now are shortages of both workers and supplies. Companies can't find enough people to hire or get enough materials to produce as many goods and services as they'd be able to sell."
Very interesting comments within the Services ISM report this morning. While the index is at the highest level in 25 years, it is supported by the second highest figure ever (#1 was April 2020) on supplier deliveries, which means that businesses just cannot get what they need...

— Sebastien Mc Mahon (@SebMcMahon_IA) November 3, 2021
Reuters: U.S. Service Sector Index Hits Record High in October; Shortages Worsening. "Economists polled by Reuters had forecast the index edging up to 62.0. The summer wave of coronavirus infections driven by the Delta variant has subsided, encouraging more consumption of services like air travel and dining out. The survey's measure of new orders received by services businesses soared to a record 69.7 last month from 63.5 in September. Spending is shifting from goods to services, thanks to vaccinations against the coronavirus."
In case you missed Monday's Report On Business® Roundup on the release of the October Manufacturing PMI®, you can read it here. ISM's Hospital PMI® will be released on Friday. For the most up-to-date content on the three indexes under the ISM® Report On Business® umbrella, use #ISMPMI on Twitter.
(Photo credit: Getty Images/MGP)