Report On Business® Roundup: September Manufacturing PMI®
October 01, 2021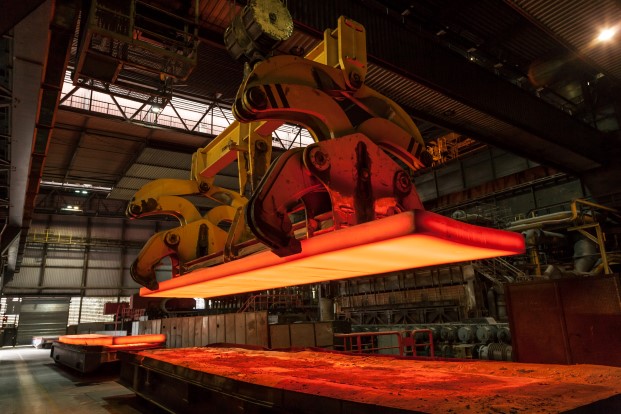 As Chair of the Institute for Supply Management® Manufacturing Business Survey Committee, Timothy R. Fiore, CPSM, C.P.M., regularly speaks to supply chain executives and practitioners across industries, and recent discussions follow the same script.
"Everybody I talk to — and I talk to a lot of people — says this is the most challenging operational environment they've ever worked in," Fiore told a conference call of reporters on Friday. "These are folks with 20 years to 40 years in (the supply management profession), and they've never seen anything like this before." The once-in-a-century coronavirus pandemic, as well as a historic level of other disruptions, have led to supply and labor shortages, transportation bottlenecks, elevated prices and other challenges — a combination unprecedented in frequency and severity.
Those dynamics are showing up in companies' lofty order backlogs, which indicate that many aspects of manufacturing and supply chain operations remain "out of balance," Fiore said. So, given that perfect storm, how is the Manufacturing ISM® Report On Business® continuing to produce data more associated with rainbows and pots of gold? The trend continued in September, as the Manufacturing PMI® of 61.1 percent was a five-month high, and many of the subindexes featured "happy days" numbers.
Not sure ISM Manufacturing report was so strong:
- Main index UP
- New orders BEAT Consensus but in line with last month (no acceleration)
- Price paid UP
- Employment UP
- New export orders DOWN
- Supplier deliveries UP back to 2 months ago (supply chain problems persist)#ISM

— Mario Cavaggioni (@CavaggioniMario) October 1, 2021
One of the most user-friendly elements of the ISM® Report On Business®: When the composite PMI® is higher — or lower — than expected, a glance at the subindexes quickly reveals why. Consumer demand remains elevated, reflected in a New Orders Index figure above 60 percent for a 15th consecutive month. With ports congestion and other transportation hurdles continuing to dominate headlines, the Supplier Deliveries Index hit 73.4 percent, a 3.9-percentage point increase.
Those dynamics resulted in the Inventories Index (55.6 percent) staying elevated, as companies were stocked up to mitigate production or parts shortages, or because they were unable to deliver finished products due to customers' throughput issues.
However, the current fulcrum for the manufacturing sector, Fiore said, is labor. While the Employment Index returned to expansion territory at 50.2 percent. However, the "involuntary contraction" issues of previous months remain, as many companies are struggling to fill positions and dealing with employees departing for more attractive jobs elsewhere. Also, Business Survey Committee respondents' comments suggest employees are retiring at a higher rate than before the pandemic.
The sample comments noted continuing concerns with supply chain disruptions, rising costs and workforce shortages, while also recognizing solid growth in orders. Indices for the backlog of orders, supplier delivery times and customer inventories were consistent with this.

— Chad Moutray (@chadmoutray) October 1, 2021
In September, supplemental unemployment benefits ended for more than 7 million Americans, and Fiore said the impact likely won't be felt until November. "There are indications that is starting to free up (prospective employees)," he said. "The turnover rate doesn't seem to be higher, but people are chasing wages, retirements seem to be more prevalent, and we have the potential issue of (COVID-19 vaccination) mandates for companies with more than 100 employees. We'll have to wait to see the full effects of all that."
While not at summer levels, the Prices Index took another hike, rising 1.8 percentage points to 81.2 percent. Most concerning, Fiore said, are elevated prices on foundational manufacturing commodities like petroleum, coal and natural gas. "Nobody I know of is paying less for raw materials," Fiore said. "There are a lot of things that go into manufacturing — it takes a lot of energy to make steel, for example. It's a definite ripple effect. I think as long as petroleum markets stay high, there will be price pressures."
In today's ISM September U.S. Manufacturing report, businesses cited "escalating costs from every direction".

Every. Direction.

⬇️⬅️⬆️➡️

— Jonesy (@HedgeyeDJ) October 1, 2021
The ISM® Report On Business® remains one of the best gauges of factory activity and the overall economy, but there is somewhat of a dissonance in the index numbers: The data reflects the current state of the manufacturing sector, but, as Fiore said, "every index tells a story." And that story is of continuing turbulence — with commodities, labor, logistics and prices — meaning U.S. factories must remain resilient.
Last month, Fiore suggested that COVID-19 will become a way of life for manufacturers. While that means that challenge levels will vary over time, he said on Friday that the current perfect storm will persist at least through the first quarter of 2022. "We'll be staying at a high stress level," Fiore said.
The Report On Business® roundup:
Associated Press: U.S. Factory Growth Up in September Despite Supply Woes. "It was the best showing for manufacturing since a reading of 61.2 in May. … In recent months, the biggest swing factor for manufacturers has been problems on the supply side as rising cases of the delta variant globally crimp supply, such as the slowing production of computer chips in Asia, which have hit automakers and others hard."
"Solid orders growth, despite China slowdown and supply-chain problems." @IanShepherdson on U.S. ISM Manufacturing Survey in September #PantheonMacro

— Pantheon Macro (@PantheonMacro) October 1, 2021
Barron's: Manufacturing Is Strong, but Supply Chains Are Still a Mess. It's an Issue for Industrial Stocks. "Demand for industrial goods is booming. That's the good news. … But inputs — supplier deliveries, inventories, and imports — still show 'constraints to production expansion,' according to the report. Manufacturers are back to building inventories, but a lot of the new inventory is 'work in process.' Manufacturers are taking more raw materials to make sure they can get them. And finished goods shipping is problematic for the sector. Auto plants, for instance are coming on and offline because of the semiconductor shortage."
Bloomberg: U.S. Factory Growth Unexpectedly Advances to Four-Month High. "The data suggest manufacturers are making some headway working through still-elevated order backlogs, but persistent shipping challenges continue to elongate delivery times. However, solid consumer demand and business investment should continue to support ongoing growth in the sector in the months ahead."
CNBC: ISM Manufacturing Index Jumps to 61.1, Beating Estimates. "ISM Manufacturing really zoomed," analyst Rick Santelli said. "We were looking for a 59 (reading), and 61.1 is the first read over 60 since June. If we go through the subindexes, we want to pay particularly close attention to prices paid, which did move to … 81.2 versus 79.4. That number, just to keep in mind, in June was up above 90, so we have moderated a bit. … On employment, considering one week from today will get the (federal) employment data, it's holding steady, right above the expansion mode. So, to summarize, nice improvement in the numbers but also a bit higher on some of the inflation numbers."
MarketWatch: ISM Manufacturing Index Stays Strong in September Despite Supply Chain Stress. "Demand is still strong, but manufacturers are struggling with supply shortages. Survey participants talked about an 'unprecedented number of hurdles to meet' rising demand. 'Slower growth doesn't mean contraction is imminent. A monumental backlog of orders — driven by robust demand and inventor restocking and stronger overseas demand — will keep manufacturing humming into 2022,' said Oren Klachkin, an economist at Oxford Economics."
US ISM'S FIORE Q&A: RAW MATERIALS STOCKPILING OPERATING LIKE GRAIN SILOS; CAN'T WAIT TO ORDER BECAUSE PRICES TO BE HIGHER LATER #ISM #Fiore #manufacturing

— Mace News (@MaceNewsMacro) October 1, 2021
Reuters: U.S. Manufacturing Expands Further in September; Shortages, Prices Rising. "(I)n this case, slower supplier deliveries indicate persistent supply shortages related to the COVID-19 pandemic. That was underscored by a rebound in the survey's measure of prices paid by manufacturers to a reading of 81.2 from an eight-month low of 79.4 in August. The Federal Reserve last week raised its projection for its key inflation measure to 3.7 percent this year. That was up from a median of 3.0 percent projected back in June. The U.S. central bank has a flexible 2 percent inflation target."
ISM's Services PMI® will be unveiled on Tuesday, and the Hospital PMI® on Thursday. For the most up-to-date content on the reports under the ISM® Report On Business® umbrella, use #ISMPMI on Twitter.
(Photo credit: Getty Images/MBZ-Photodesign)