The Monthly Metric: Savings Per Strategic Supply Management Employee
September 20, 2021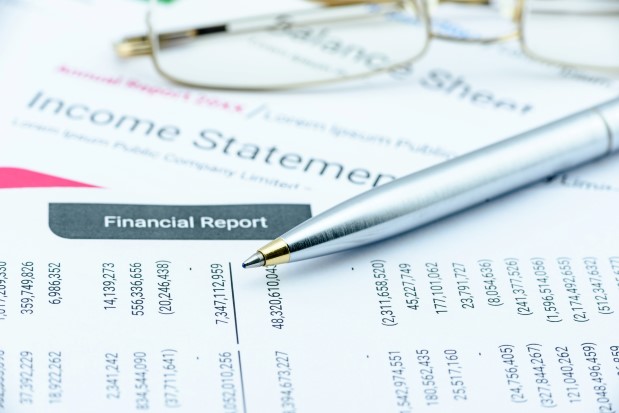 Since the debut of The Monthly Metric in 2017, one of our favorite resources has been the annual The Metrics of Supply Management (Cross-Industry) Report by CAPS Research, the Tempe, Arizona-based program in strategic partnership with Institute for Supply Management® (ISM®) and Arizona State University.
CAPS Research's yearly surveys of supply management organizations yield valuable data and KPIs, measuring such areas as spend, cost savings, personnel and organizational structure. Several of the report's metrics have been discussed in this space, and with the 2021 edition scheduled for release this month, it's an ideal time to pay another visit.
The report's benchmarks (1) enable supply management organizations to compare their performance against peers and (2) display the value of the function to internal stakeholders, says Geoff Zwemke, Director of Benchmarking at CAPS Research.
"The survey and report are focused on effectiveness and efficiency KPIs," Zwemke says. "Supply management leaders can use a variety of metrics to gauge their own performance around savings, spend, operational expenses, personnel and others. They can also use value metrics such as supply management return on investment to help show how supply management supports the objectives that are important to the business."
As supply management metrics have become more prevalent and detailed amid the function's evolution from tactical to more strategic, The Metrics of Supply Management (Cross-Industry) Report has mirrored that trend. In 2014, the report measured 21 KPIs; last year's edition had 42, and the 2021 report will have 75. And in the last year, CAPS Research released the Metrics of the Future: Moving Supply Management Beyond Cost Reduction report and developed a metrics dashboard — so, the cross-industry report's KPIs are likely to continue populating.
"In the last 30 years, supply management has gone from a tactical purchasing group in the basement to a strategic function delivering value to company-wide," Zwemke says. "It's become a function with the unique position of looking across and touching all aspects of the business. So, the metrics themselves have had to reflect that evolution."
One of the metrics that best indicates the function's value, especially to executives and other internal stakeholders, is savings (cost reduction and avoidance) per strategic supply management employee.
Meaning of the Metric
The metric is self-defining, measuring in millions of dollars the average cost savings per strategic supply management employee — which can result in impressive returns in comparison to the practitioner's salary (base plus overhead). More on that later.
In the 2017 The Metrics of Supply Management (Cross-Industry) Report, the average savings per strategic employee was US$2.9 million — $2.7 million among discrete manufacturing sector companies, $2.8 million among those in the process manufacturing sector, and $3.4 million in services. In the 2019 report, the average savings for all companies was $2.5 million.
Since 2016, managed spend per category management employee has also been a part of the report, and Zwemke says that CAPS Research recently tweaked the methodology for the savings metric, narrowing the definition of "strategic employee" to a "strategic sourcing" role.
As a result, benchmarking against previous years' figures is not an apples-to-apples comparison, with the shift from the broader "strategic employee" role to "strategic sourcing" role" Zwemke says, and that should result in a more refined calculation of practitioners generating savings.
High Performers and Rates of Return
Such industries as aerospace and defense and financial services tend to have more mature supply management organizations that typically perform well in cross-industry metrics, and savings per strategic employee is no exception. In the 2017 report, financial services generated an average savings of $4.2 million, aerospace and defense $4.1 million. Petroleum had $3.4 million in average savings; utilities $3.2 million.
The coronavirus pandemic has wreaked havoc on financial data at many companies and could affect average cost savings from 2020. However, any spikes, he adds, "are not likely to change the metric by a significant amount."
One of the measurement's most attractive benefits, according to CAPS Research, is it can be used to spotlight the value of strategic supply management employees in informal conversations with internal stakeholders.
Taking the 2019 average cost savings of $2.5 million, and assuming an employee salary (base and overhead) of $200,000, a strategic supply management employee returns 1,250 percent of their salary in savings to the company. In most businesses, only the sales department can match that level of ROI.
Highlighting Benefits Beyond Savings
Such substantial savings, Zwemke says, should be used to spotlight the other elements of supply management that bring value, even if not directly measured on a balance sheet or quarterly financial report.
These include, he says, (1) protection from supplier risk, (2) supplier innovations in product and service development, (3) support of M&A due diligence, (4) advancement of leadership talent in the business, (5) participation in strategic sale opportunities and (6) establishment of environmental, social and governance (ESG) standards with suppliers.
"This metric focuses on cost savings that supply management can generate per an employee role, but it's only the tip of the iceberg when looking at total value delivered to the enterprise," Zwemke says. "Cost savings are important, but savvy practitioners express them in unique ways and view them as only the starting point of the full value story.
"So, when CFOs look across their companies at department budgets and personnel expenditures — especially if cuts are being considered — will they see supply management only as a cost center? Or will they be aware of metrics like savings per employee, along with the less tangible but critical value delivered to the company? The answers depend on whether supply management can talk about metrics in a smart way and use them as a springboard to tell the full value story."
To suggest a metric to be covered, email me at dzeiger@ismworld.org.
(Photo credit: Getty Images/William Potter)