More Miles Between Breakdowns, but Higher Repair Costs for Fleets
September 14, 2021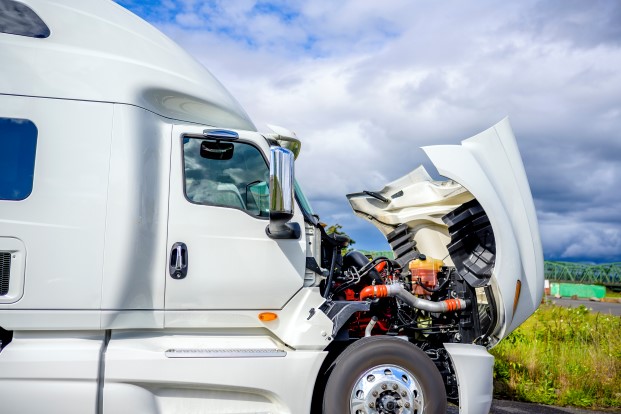 With consumer demand showing no signs of slowing — and the global semiconductor shortage limiting production of new trucks — it's perhaps never been more vital for carriers to squeeze every mile out of their existing fleets.
Two studies this week brought mixed results: While fleets, on average, increased their miles between breakdowns during the second quarter, repair and maintenance costs went up. These dynamics "reflect changes taking place in the North American economy," Dick Hyatt, president and CEO of Reston, Virginia-based services management platform Decisiv, said in a press release.
The Vertical benchmarking Study from American Trucking Associations' (ATA) Technology & Maintenance Council (TMC) and FleetNet America, a Cherryville, North Carolina-based fleet maintenance solutions provider, revealed that carriers averaged 31,638 in miles between breakdowns, a 7.2-percent increase compared to the first quarter of 2021.
The study, which is based on frequency of unscheduled roadside breakdowns by ATA's Vehicle Maintenance Reporting Standards (VMRS) code, found that truckload carriers averaged 23,769 miles between breakdowns, less-than-truckload (LTL) fleets 46,180 miles and tanker fleets 18,241 miles. The most frequent roadside repairs involved — in the following order — tires, breaks, power plants, brake systems and cranking systems.
While timely replacement of older trucks has become a key factor in keeping fleet costs down, that process has been slowed for many carriers. The chip shortage has slowed production of the Class 8 trucks that haul most North American freight. As they wait for order backlogs to be filled, carriers must content with rising maintenance and repair costs, according to the Decisiv/TMC North American Service Event Benchmark Report.
During the second quarter, the report states, parts costs were up 2.8 percent, and maintenance and repair costs increased 2.6 percent. Tire prices increased by 10.7 percent, and transmissions parts costs were 9 percent higher.
"Ongoing economic growth has led to a rise in freight volume and demand for carrying capacity," Hyatt said. "That is also being driven higher by the need to replenish supply chains that have been depleted due to manufacturing and distribution shutdowns during the pandemic."
The biggest year-over-year price increases were with lighting systems (up 17.4 percent over the second quarter of 2020) transmissions (16.4 percent) and brakes (11.1 percent). However, despite rising costs and a continuing scramble for drivers, Hyatt said, "(W)e do not see a drop in efficiency and productivity taking place among the nation's fleet maintenance or service provider operations. They are continually striving to maintain the highest possible levels of asset performance and uptime."
(Photo credit: Getty Images/Vitpho)