Report On Business® Roundup: June Services PMI®
July 06, 2021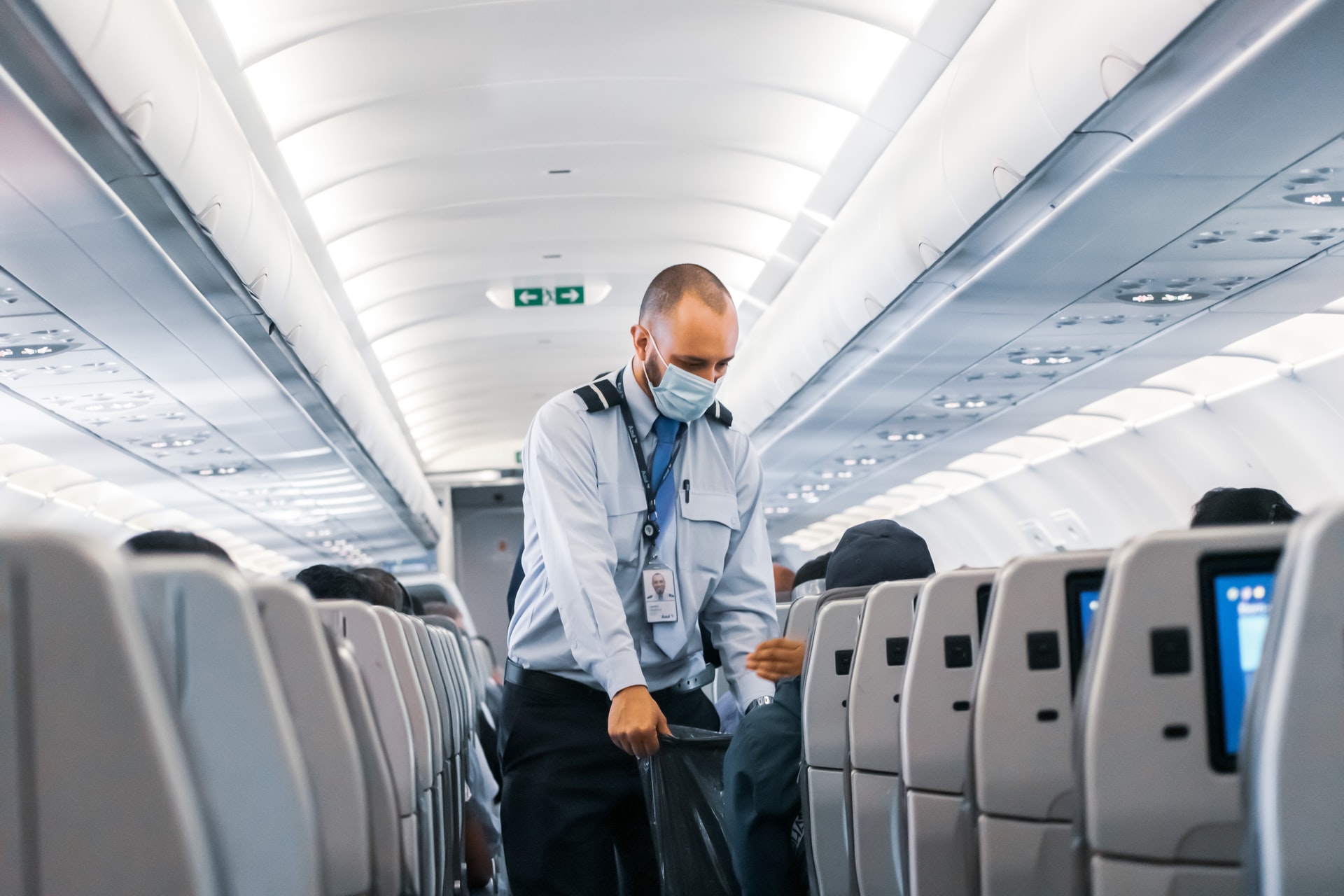 Last month, the Services ISM® Report On Business® was among a flurry of economic data suggesting that a return to pre-coronavirus (COVID-19) normalcy could be in sight. In fact, Anthony Nieves, CPSM, C.P.M., A.P.P., CFPM, Chair of the Institute for Supply Management® Services Business Survey Committee, spoke of preparing for growth to level off, as normal business cycles dictate.
That sentiment seemed prophetic on Tuesday, when the Services PMI® of 60.1 percent indicated a 13th straight month of expansion but was down from May's all-time high and missed analysts' expectations. In the immediate aftermath, markets declined or flatlined, concerns over inflation were heightened, unfilled jobs caused continuing indigestion and growth projections for the rest of the year were getting second looks.
ECONOMY WATCH: U.S. businesses have tons of work, but they can't get supplies on time or find enough people to hire. That's the latest findings by the ISM services survey. The index fell to 60.1% in June from a record 64% in May. Employment contracted and inflation is a problem.

— Jeffry Bartash (@jbartash) July 6, 2021
Robert A. Dye, Ph.D., chief economist at Comerica Bank in Dallas, wrote in a memo to clients and investors regarding ISM's Manufacturing and Services reports: "Takeaways: ongoing supply chain strain and inflationary pressure, easing labor demand, less rapid rate of expansion after the spring surge. With the wind down of fiscal stimulus this spring and business conditions modestly normalizing at the end of the second quarter, we could see a step down in GDP growth from (the second quarter) to Q3."
The issues nagging businesses and supply chains were evident in the Services PMI® data. The Employment Index dropped 6 percentage points into contraction territory, at 49.3 percent. The Prices Index fell slightly but remained elevated, at 79.5 percent. The Inventories Index fell into contraction at 49.9 percent, as long lead times — the Supplier Deliveries Index registered 68.5 percent, well in "slowing" territory — forced businesses to dip into stockpiles.
The supplier delivery conundrum contributed to two subindexes hitting all-time marks in June: The Backlog of Orders Index registered its highest number, 65.8 percent, and the Inventory Sentiment Index fell to a record low of 37.2 percent. (Services ISM® Report On Business® data collection began in 1997.)
"The drop in the ISM services index in June suggests shortages and price increases are becoming an increasing drag on hiring and economic activity. ... We suspect the risks to our once well above-consensus forecast of 6.5% growth this year now lie to the downside." @CapEconUS

— James Pethokoukis (@JimPethokoukis) July 6, 2021
"The composite index is still in strong growth territory," Nieves told a conference call of reporters on Tuesday. "However, there are still impediments affecting the rate of growth — material shortages, inflation, employment resources and logistics challenges. All of these are putting pressure on supply chains."
The Employment Index, which had been in expansion for the previous five months, figures to continue to draw the most month-over-month attention as long as businesses lack the labor to meet burgeoning consumer demand. Last week's federal jobs report provided an encouraging figure of 805,000 jobs added in June, but the unemployment rate ticked up, and many companies are still scrambling to fill positions.
Wrote a Business Survey Committee respondent in Accommodation & Food Services: "Our restaurants are quickly — maybe too quickly — returning to 2019 sales levels. Strong consumer demand for dining out is clearly evident as COVID-19 restrictions ease, but the challenges are supply chain outages, logistics delays and employee- and management-staffing constraints. Some locations cannot open for business or (have) limited hours, as we cannot staff the restaurant."
As more people take in a show or exhibit, @ISM Services PMI® revealed a good June for Arts, Entertainment & Recreation. The industry posted the most overall growth, as well as biggest gains in business activity, new orders and #employment. https://t.co/aIwoIhjJyi #ISMPMI #economy

— Dan Zeiger (@ZeigerDan) July 6, 2021
Also, for some industries, the pandemic only intensified preexisting labor challenges. Nieves cited Construction, where labor has often been listed as a commodity in short supply in the ISM® Report On Business® in recent years. June brought modest success: Among the 12 industries that reported employment growth during the month, Construction ranked last.
"Many (businesses) do not have the staffing levels for the increased activity," Nieves said. "Many have yet to return to the workforce because of continued safety concerns, and we're seeing more people leave for opportunities at other jobs. There's more (competition), and people moving from one job to the next just creates more voids."
The Report On Business® roundup:
Associated Press: U.S. Service Sector Grows, Albeit Slightly Slower in June. "After five consecutive months of expansion, the employment index fell into contraction territory in June with a reading of 49.3, down from May's 55.3, suggesting many companies are still struggling to hire enough workers. The Labor Department reported … (h)iring in June was particularly strong in restaurants, bars and hotels, which collectively absorbed heavier layoffs from the recession. Those businesses added 343,000 jobs, but it may not be enough."
"Headline hit by fading stimulus kick, but still high." @IanShepherdson on U.S. ISM Services Survey, June #PantheonMacro

— Pantheon Macro (@PantheonMacro) July 6, 2021
Bloomberg: U.S. Service Industries Expand at Slower Pace Than Expected. "U.S. service providers expanded in June by less than forecast as a measure of employment contracted, reflecting employers' struggle to attract workers. … While cooling from a month earlier, the report shows still-solid demand for services like restaurant dining, hotel stays and travel. (A)n index of services employment dropped to the lowest level this year, slumping to 49.3 from 55.3 a month earlier. The June figure mirrored a similar result from ISM's survey of manufacturers, which also showed employment contracted."
CNBC: June ISM Non-Manufacturing PMI® Comes in at 60.1, Lower Than Expected: "A key part of the economy is the services sector, the biggest (part). Expecting 63.5 (percent), a little light at 60.1," analyst Rick Santelli said. "This is the lightest level since February, when it was at 55.3, and it follows 64 (percent in May), which is the highest ever going back to 1997, when this series started."
Dow Jones Newswires: U.S. Services Sector Slows in June Amid Cooling Demand and Labor Shortages. "Economists polled by The Wall Street Journal forecast the PMI® to come in at 63.3. … The reopening of previously limited activity in hospitality, leisure and traveling is fueling a consumer-spending boom in the services sector. Many firms report they can't keep up with strong demand and struggle with both input and labor shortages."
A busy June for the @ISM® Report On Business® Imports Index, in both #Manufacturing and Services — a combined 14.8-percentage point increase. The Services edition was up 7.8 points to 58.2%, with Retail Trade reporting the most activity. https://t.co/W1F3D8ZtUF #ISMPMI #economy

— Institute for Supply Management (@ism) July 6, 2021
MarketWatch: The Red-Hot U.S. Economy Cools Off a Bit, ISM Finds, Because of Major Shortages. "The problem is not a lack of demand. Customers have been clamoring for more and more goods and services for months as the coronavirus waned, the U.S. fully reopened and the government poured massive doses of stimulus into the economy. What's holding companies back is the inability to obtain enough supplies on time or to attract enough people to do the work. These shortages are boosting the cost of materials and labor and adding upward pressure on inflation."
Reuters: U.S. Service Sector Activity Cools in June; Employment Measure Contracts — ISM Survey. "With supply constraints showing no sign of letting up, businesses continued to pay more for inputs. The survey's measure of prices paid by services industries dipped to a still-high 79.5 from 80.6 in May, which was the highest reading since September 2005. The continued elevation supports some economists' view that higher inflation to prove to be more persistent than currently envisioned by the Federal Reserve."
By some accounts, the weaker-than-expected ISM Services Index is a catalyst, although it's always challenging to know exactly why markets are moving.

— James Picerno (@jpicerno) July 6, 2021
The Wall Street Journal: U.S. Stocks Move Lower After Record Close. "New data released Tuesday showed that growth in the U.S. services sector eased in June compared with the previous month, as demand slowed and firms struggled to find candidates to fill open positions. Institute for Supply Management®'s purchasing managers index for the services sector fell to 60.1 last month from the 64.0 record high registered in May. While that still reflects a high pace of growth, it fell short of economists' forecasts."
In case you missed last week's Report On Business® Roundup on the release of the June Manufacturing PMI®, you can read it here. ISM's Hospital PMI™ will be released on Thursday. For the most up-to-date content on the three indexes under the ISM® Report On Business® umbrella, use #ISMPMI on Twitter.