Report On Business® Roundup: April Manufacturing PMI®
May 03, 2021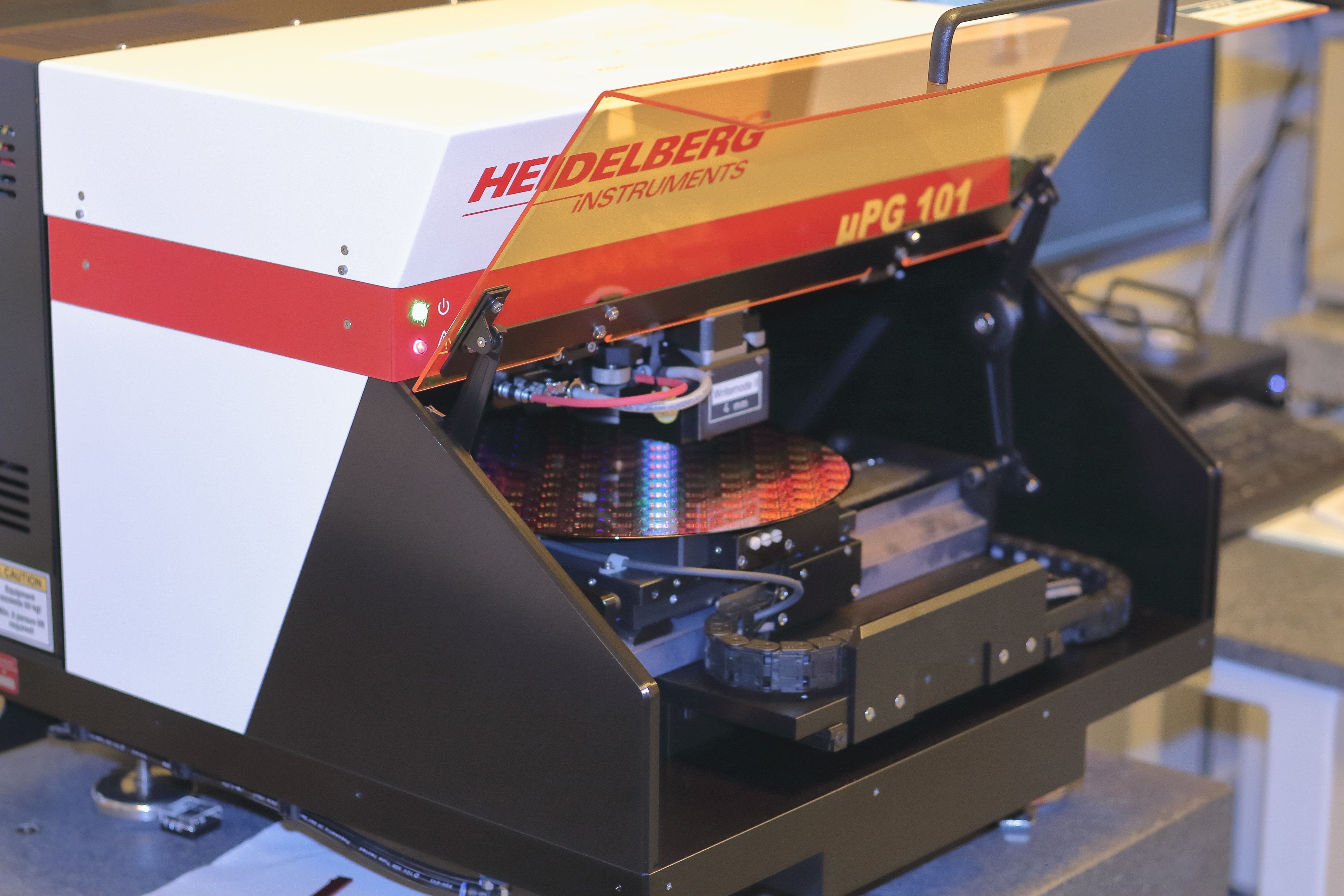 One of the most user-friendly aspects of the ISM® Report On Business®: If the headline number misses analysts' expectations, as the Manufacturing PMI® did in April, a glance at the subindex data reveals why.
Such analysis on Monday provided insights into the issues plaguing U.S. factories and supply chains — and are expected to continue in the near-term, which would limit growth rates of the manufacturing sector and overall economy. The April Manufacturing PMI® of 60.7 percent was a 4-percentage point decrease from March's figure, the highest in 37 years, but all 18 industries reported growth, the first time that has happened since at least 2006.
"I don't think anybody on Wall Street is going to worry too much about this and the (Federal Reserve) is going to be relatively happy with it," economics and policy correspondent Michael McKee said on Bloomberg TV. "(In) April, we saw very strong sentiment, just not quite as strong as it was in March. It doesn't mean that the economy is significantly slowing at all."
But there are growth inhibitors evident in the data, Timothy R. Fiore, CPSM, C.P.M., Chair of the Institute for Supply Management® Manufacturing Business Survey Committee, told a conference call of reporters on Monday. We'll get to that in a moment, but first, the good news (even though it's a contributing factor to supply chain strains): As the economy continues emerging from coronavirus (COVID-19) pandemic depths, the phrase "pent-up demand" will continue to roll off tongues and keyboards.
For a prelude to future high production levels, it's hard to ask for more than an all-time high in #ISMPMI #Manufacturing Backlog of Orders Index (68.2%) and an all-time low in Customers' Inventories (28.4%) in April. New orders continue unabated. https://t.co/07XMNbAN8n #economy

— Dan Zeiger (@ZeigerDan) May 3, 2021
With two of the most important demand-measuring subindexes at record extremes, factories figure to keep churning. However, the speed bumps that slowed production growth in April — insufficient employment head counts, as well as companies burning inventories due to product shortages and slow supplier deliveries — are likely to persist, Fiore said. All five subindexes that factor into the composite-index figure declined, with the Inventories Index dropping 4.3 percentage points, into contraction territory at 46.5 percent.
"There were seasonal factors, but single biggest reason for the drop in expansion of the PMI® is inventories declined, which held back production," Fiore said. "The order rates for very similar, on a non-seasonally adjusted basis. The (Inventories Index) had been plus or minus one point for many months, and it finally took a bigger step down. We expected that to happen if suppliers couldn't speed up deliveries. If it hadn't, we would have seen more production strength. It really has nothing to do with demand; it's more around supply constraints."
Supply chain disruptions remain a significant challenge, including labor market and logistics struggles. The index for supplier deliveries (down from 76.6 to 75.0) continued to report very slow delivery times despite decelerating from its highest reading since April 1974.

— Chad Moutray (@chadmoutray) May 3, 2021
The Supplier Deliveries Index declined 1.6 percentage points to a still-lofty 75 percent, but the most significant data point was not found in the index numbers. The Buying Policy section of the Report On Business® revealed that for production materials, the average lead time between placement and receipt of orders rose to 79 days, the most since ISM began recording such data in 1987.
"I don't think we've seen the peak of the transportation difficulties. … There's no indication they are going to diminish in the short term," Fiore said.
The Employment Index fell 4.5 percentage points to 55.1 percent, as companies continue to struggle to fill open positions. And the Prices Index found more helium, elevating to 89.6 percent, its highest level since July 2008. "In 35 years of purchasing, I've never seen everything like these extended lead times and rising prices — from colors, film, corrugate to resins, they're all up. The only thing plentiful at present … is personal protective equipment (PPE)," wrote a Business Survey Committee respondent in Plastics & Rubber Products.
Fiore said that May is the peak of the manufacturing production cycle, which could help inventories rebound somewhat. However, many of the other issues will continue at least until a pre-pandemic employment and supply chain "equilibrium," as Fiore put it, is reached.
"Suppliers continue to struggle, prices are way up, lead times are getting pushed out, and shortages are growing," Fiore said. "Transportation is trying to accommodate some of these issues, but (that segment) is struggling, too. But demand is still very good, and factories are doing a yeoman job producing."
ECONOMY WATCH: ISM manufacturing index falls to 60.7% in April from a 38-year high of 64.7% in March. Businesses have plenty of demand, but shortages of labor and key supplies have created bottlenecks and pushed prices (inflation) higher. These problems won't ease soon.

— Jeffry Bartash (@jbartash) May 3, 2021
The Report On Business® roundup:
Associated Press: Growth in U.S. Manufacturing Slowed in April from March High. "The slowdown in April reflected a number of problems facing U.S. factories including disruptions in supply chains for critical components such as computer chips. The problems manufacturers are having dealing with supply chains showed up in several categories from the prices paid for components rising sharply to an increase in the backlog of unfilled orders."
Bloomberg: U.S. Factory Growth Settles Back as Supply Chain Snags Linger. "(A)ll 18 manufacturing industries reported growth. Among those with the largest expansions in April were electrical equipment and appliances, textiles, furniture and machinery. ISM's measure of production softened to a three-month low of 62.5, held back by such capacity constraints. Semiconductor chip shortages have been stifling production at automotive plants."
CNBC: April ISM Manufacturing Index Misses Expectations at 60.7. "(The PMI®) came in on a disappointing note," analyst Rick Santelli said. "We expected a number in the mid-60s, but at 60.7 (percent). ... That's definitely a step back, but if you look at prices paid, they did not step back, they stepped forward at 89.6 (percent), the highest level since June 2008, and new orders, 64.3 percent, also a miss sequentially from 68 (in March). Finally, employment, an especially important number considering (the federal jobs report) is coming out at the end of the week: 55.1 (percent), another sequential miss versus 59.6 (in March)."
ING Think: U.S. Hungry for Chips. "From this report, it is clear that supply issues, centered on the global semiconductor chip shortage, are constraining output growth. Automakers have been very vocal about the difficulties this has presented and have already indicated that output could fall despite buoyant demand. Other industries are also going to be impacted, and it will have knock-on effects for companies throughout the supply chain — if you can't get enough chips, there is no point ordering other components in the same numbers."
ISM was 'terrible', missing consensus and last months reading by >4 points.

But its level (and the level is supposed to capture change in a diffusion index) is still one of the very highest over the last 20 years.

Maybe a bit too early to worry too much pic.twitter.com/0NnJzJtUO1

— Jens Nordvig (@jnordvig) May 3, 2021
MarketWatch: 'Crazy' Prices and Rampant Shortages Frustrate Manufacturers and Threaten To Slow Economic Recovery. "The surprisingly strong recovery in the U.S. economy this year, fueled by massive government stimulus, has spawned a huge increase in demand for a variety of goods. Yet manufacturers can't keep up, especially with global supply chains still being disrupted by the coronavirus. Most other countries have not made as much progress in battling the virus. These problems are likely to persist for a while and push U.S. inflation to the highest level in years."
Reuters: U.S. Manufacturing Sector Slows in April Amid Supply Challenges. "(P)ent-up demand is pushing against supply constraints as the pandemic, now in its second year, has disrupted labor supply, leading to shortages that are boosting prices of inputs. That has been most evident in the automobile industry, where a global semiconductor chip shortage has forced cuts in production. … Technology companies are also feeling the heat."
#ISMPMI #Manufacturing Prices Index elevated to 89.6% in April, highest reading since July 2008 (90.4%). Fifty-one commodities were listed as up in price; wood pallets was referenced twice — buyers paid more for the materials and finished product. https://t.co/PWfwB6uuFI #economy pic.twitter.com/8SNro8wWDU

— Institute for Supply Management (@ism) May 3, 2021
The Wall Street Journal: Stocks Climb to Start May. "(D)ata released Monday morning by Institute for Supply Management® showed that a key gauge of the health of the U.S. manufacturing sector missed expectations but remained in growth mode. … Demand expanded, the data showed. But wide-scale shortages of basic materials, rising commodities prices and difficulties in transporting products continued to affect the industry, the report showed."
ISM's Services PMI® will be unveiled on Wednesday, and the Hospital PMI™ on Friday. For the most up-to-date content on the reports under the ISM® Report On Business® umbrella, use #ISMPMI on Twitter.