Report On Business® Roundup: April Services PMI®
May 05, 2021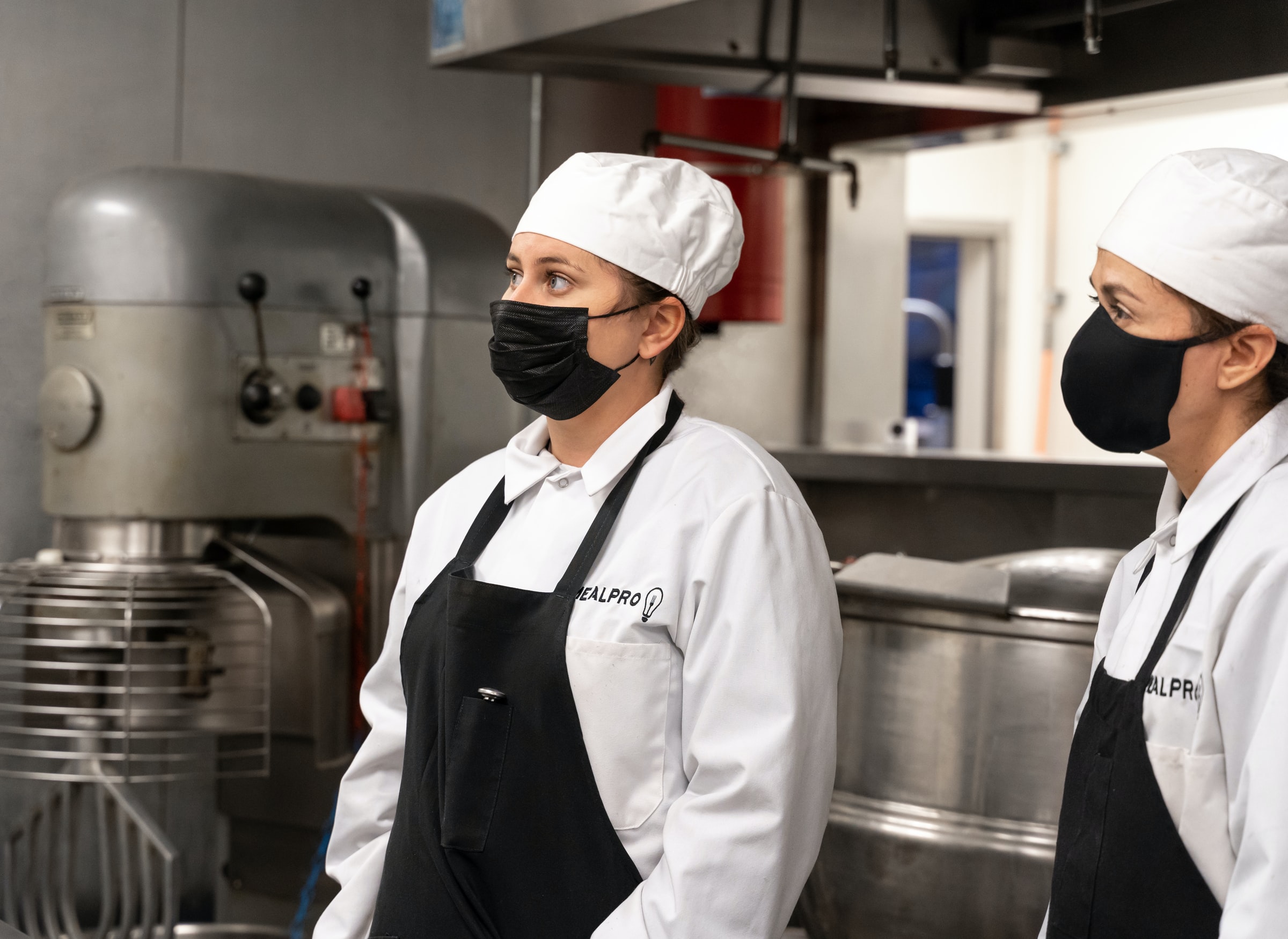 The release of the April Services ISM® Report On Business® on Wednesday provided another example of the hazards, or at least the limitations, of instantaneous reactions that can influence financial markets on a moment-by-moment basis.
The Services PMI® of 62.7 percent, although just a point below March's all-time high, was considered a disappointment on Wall Street because it did not meet analysts' projections. That, combined with a private-payrolls report from ADP and Moody's Analytics that indicated solid growth in April — but not as strong as expected — initially caused investor indigestion.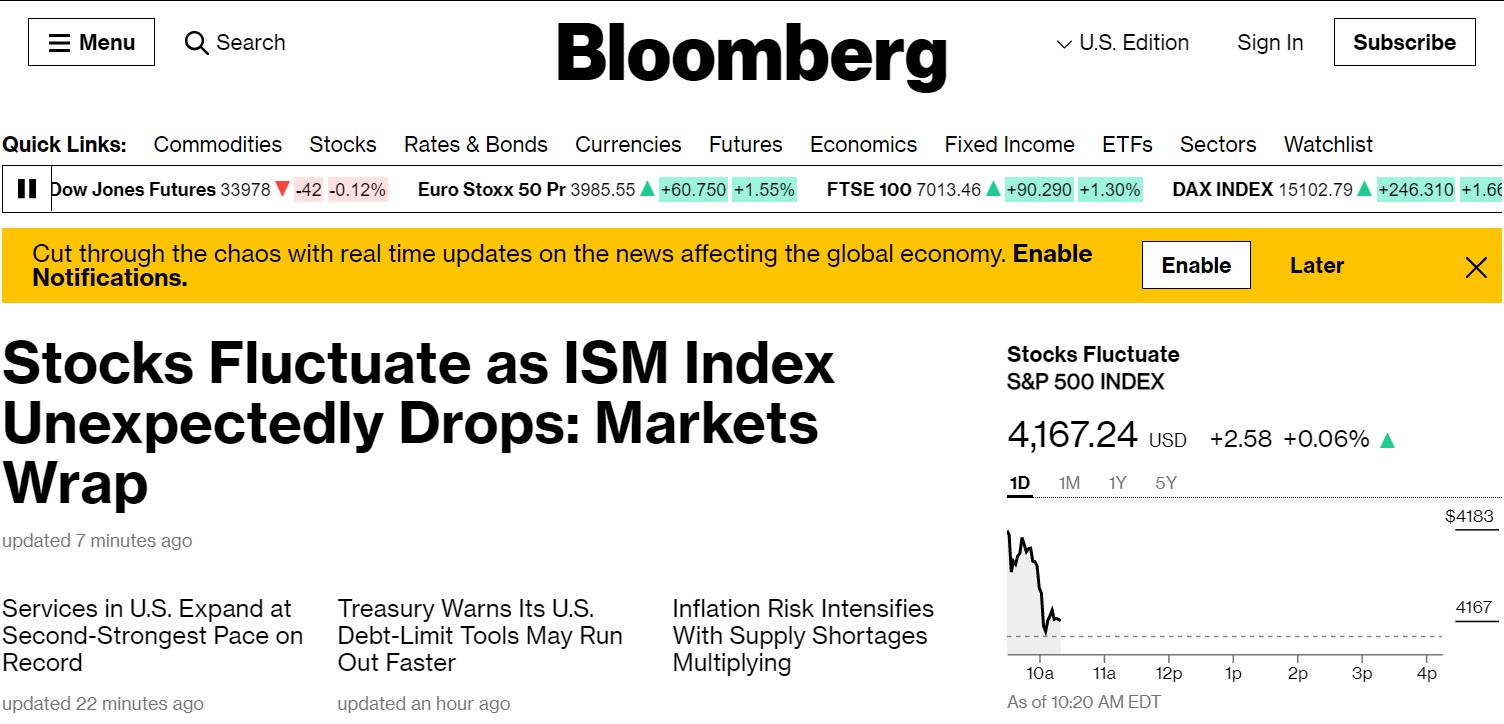 Stocks rallied as the morning progressed, and services-business executives and supply managers focused on responding to the opportunities and challenges evident in the Services PMI® data. Demand is burgeoning as coronavirus (COVID-19) vaccinations continue and public-health restrictions are loosened; that means companies must fill vacant positions and contend with slower supplier deliveries — which, for a second straight month, helped shrink inventories. Also, prices continue to climb.
"Respondents are telling us that port congestion and trucking capacity constraints continue, and bigger distributors are not fulfilling the orders as quickly as they were in the past," Anthony Nieves, CPSM, C.P.M., A.P.P., CFPM, Chair of the Institute for Supply Management® Services Business Survey Committee, told a conference call of reporters. "It's all about the increased demand and not having the output necessary. (And companies) have had to burn off some of their inventories."
ISM services:"...the rate of expansion is still strong... pent-up demand is continuing. Production-capacity constraints, material shortages, weather and challenges in logistics and human resources continue to affect deliveries, which has resulted in a reduction of inventories..." https://t.co/Zxwul5vrmu

— Mark Hamrick (@hamrickisms) May 5, 2021
The Inventories Index has dropped 9.8 percentage points in the last two months, falling into contraction territory in April at 49.1 percent. Also, since Services PMI® subindex data collection began in 1997, the number of months the Inventory Sentiment Index has been in contraction can be counted on one hand. April is one of them, with a reading of 46.8 percent.
Robert A. Dye, Ph.D., and Daniel Sanabria, economists at Comerica Bank, wrote in a note to clients and investors that those index numbers are consistent with their forecast that first-quarter inventory declines — indicated in the gross domestic product data reported by the U.S. Bureau of Economic Analysis last week — have extended into Q2.
"The drawdown in inventories is important because it corroborates the flood of anecdotal reporting on supply chain strain," Dye and Sanabria wrote. "It also suggests that headline GDP growth will be supported by inventory accumulation later this year and will persist even after supply catches up to the surge in demand."
#ISMPMI survey respondent in Construction: "Finding and retaining labor — skilled and unskilled — is highly challenging and frustrating. As the challenges continue, we are not accepting all the work that we could if we had the labor." https://t.co/hP1H4sehkH #economy

— Dan Zeiger (@ZeigerDan) May 5, 2021
The Employment Index rose to a 2½-year high of 58.8 percent, but Nieves said many companies are still struggling to fill positions because (1) many people continue to remain patient regarding returning to work and (2) capacity and distancing protocols remain in place at many businesses in the Accommodation & Food Services industry.
"That (dynamic) has been a drag for restaurants in particular since they've started reopening," Nieves said. "It's a matter of individuals wanting to come back to work. I think we'll see a better picture in next month, as vaccinations open up. In dialogue with some of the operators, they say that people are waiting to make sure it's safe to go back."
The Prices Index continued to elevate, reaching 76.8 percent, its highest reading since July 2008. This reading added to recent economic data fueling inflation fears, but Nieves said he is not ready to go that far. After the Manufacturing PMI® release on Monday, Timothy R. Fiore, CPSM, C.P.M., Chair of the ISM Manufacturing Business Survey Committee, said that commodity prices and other issues won't stabilize until there is a pre-pandemic "equilibrium" with employment and other supply chain dynamics.
The prices paid component of the services ISM moved even higher as well - now historically consistent with inflation of +5% pic.twitter.com/RaQFI6wbuj

— MacroMarketsDaily Newsletter (@macro_daily) May 5, 2021
Nieves echoed that sentiment, adding that when normal employment levels return, he expected fewer supply chain disruptions, though shortages in some commodities will persist. "I think that as capacities start to normalize, there will be leveling off with prices," he said. "The Federal Reserve commented on that last week, specifically stating that what we're seeing is not (typically a prelude to) long-term inflation. But time will tell."
The Report On Business® roundup:
Associated Press: U.S. Services Sector Slows Slightly in April After Record High. "The services index showed slowdowns in new orders and business activity while employment rose. … Just as in manufacturing, many businesses cited troubles in supply chains. 'Expansion in services was ongoing in April even as supply chain disruptions were a headwind,' said Rubeela Farooqi, chief U.S. economist at High Frequency Economics. 'The outlook for the services sector remains positive, aided by a broader resumption of activity' in the overall economy."
Bloomberg: Services in U.S. Expand at Second-Strongest Pace on Record. "While trailing forecasts, the April figure indicates a resumption in the swift rebound for sectors hardest hit by the pandemic-driven downturn. With vaccinations rising and restrictions on capacity and travel easing, U.S. service providers are increasing head counts to meet burgeoning demand."
CNBC: ISM Non-Manufacturing Index for April Comes in Lower Than Expected. "The ISM® Services (Report On Business®) started in 1997, and the highest number ever was 63.7 (percent), last month's read," analyst Rick Santelli said. "But this month's read pulled back: 62.7. So, a point under the all-time high. It's a bit of a disappointment; many were expecting a new high, maybe 64 or higher, but it's still solid. And we know the services sector is where the GDP horsepower is, and reopenings should give the (Services PMI®) number a lift over the next several months."
US ISM'S NIEVES Q&A: SOME SERVICE INDUSTRIES LIKE CONSTRUCTION HEAVILY AFFECTED BY SUPPLY DISRUPTIONS; AS THINGS NORMALIZE TO SEE LESSENING OF IMPACT, PRICE IMPACT #ISM #services

— Mace News (@MaceNewsMacro) May 5, 2021
MarketWatch: The Biggest Part of the U.S. Economy Is Growing Rapidly and Rehiring More Workers, ISM Shows. "Most companies are growing again and seeking to hire on the expectation that coronavirus cases will keep falling. The economy surged in the first quarter and even faster growth is expected in the months ahead. The biggest obstacles? Obtaining enough supplies at reasonable prices, a problem compounded by lingering disruptions in global supply chains due to the pandemic."
Reuters: U.S. Service Sector Slows Modestly in April: ISM Survey. "The findings mirrored the ISM's manufacturing survey published on Monday showing bottlenecks in the supply chain constraining factory activity in April. … Federal Reserve Chair Jerome Powell said last week the U.S. central bank expected the bottlenecks would be resolved as workers and businesses adapted, adding 'we think of them as not calling for a change in monetary policy.' The Fed has slashed its benchmark interest rate to near zero and is pumping money into the economy through bond purchases."
🇺🇸Service-sector purchasing managers highlight elevated optimism & ⬆️activity as pent-up demand is released. They stress that demand is outpacing supply & note difficulties sourcing labor leading to⬆️inflation & delays in activity

Imbalances will likely resolved in coming months pic.twitter.com/BfRgCfA5Lh

— Gregory Daco (@GregDaco) May 5, 2021
The Wall Street Journal: Services Gains Point to Global Economic Pickup Despite COVID-19 Flare-Ups. "Service-sector businesses have been boosting hiring as the economy more fully opens and consumers dole out more at establishments such as restaurants and hotels. Consumer confidence has climbed in 2021, amid the widespread rollout of COVID-19 vaccinations and as federal stimulus measures, including direct cash payments, have reached households."
In case you missed Monday's Report On Business® Roundup on the release of the April Manufacturing PMI®, you can read it here. ISM's Hospital PMI™ will be released on Friday. For the most up-to-date content on the three indexes under the ISM® Report On Business® umbrella, use #ISMPMI on Twitter.