A 'Complex and Highly Skilled' COVID-19 Vaccine Distribution
November 16, 2020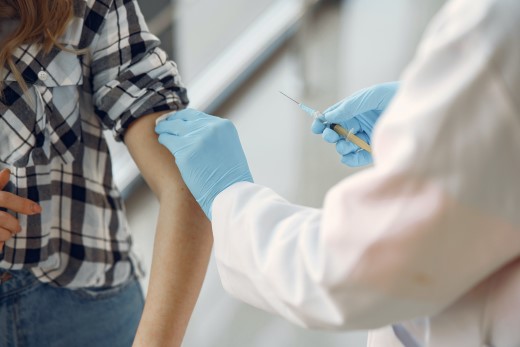 After pharmaceutical giant Pfizer and German biotechnology company BioNTech announced last week that their coronavirus (COVID-19) vaccine candidate appears to have an efficacy rate of 90 percent, focus shifted from research and development to supply chains and logistics networks.
Distribution of the vaccine — pending emergency-use authorization (EUA) by the U.S. Food and Drug Administration (FDA) — should be "one of the most complex and highly skilled efforts in modern history," says Susan Beardslee, principal analyst, freight transportation and logistics at ABI Research, an Oyster Bay, New York-based advisory firm. "This can't be turned on overnight from a supply-chain perspective," she says. "When a vaccine is available, hundreds of millions of does will be distributed, and those vaccines must be at a certain temperature for their efficacy to remain. That's across the entire supply chain. So, the fulfillment centers, trucks, airplanes — the end-to-end supply chain — must have that capability."
With the U.S. setting records for coronavirus cases and hospitalizations on a near-daily basis — with no signs of slowing — and lockdowns in Europe, effective mobilization of supply chain resources for a vaccine are critical. In a recent webinar presented by the U.S. Chamber of Commerce, Tanya Alcorn, Pfizer vice president for biopharma global supply chain, said that there are three milestones for the vaccine before Pfizer seeks an EUA: (1) efficacy, (2) safety and (3) production. The company has cleared the first hurdle and is ramping up production as it awaits safety data on trial participants, Alcorn said, with a goal of securing FDA approval by the end of November.
"We have a lot of experience shipping products to countries that don't have the infrastructure of developed countries, (including) those in extreme climates where the product has to be refrigerated or frozen," she said. "So, I think we're coming from a position of strength as a company that's been in business for a long time and has a lot of experience distributing products around the world."
The U.S. government has ordered 100 million doses of Pfizer's vaccine, with an option for 500 million more. The European Union's order calls for up to 300 million doses; Japan has ordered 120 million and the United Kingdom 30 million. (Moderna — which on Monday announced a 94.5-percent efficacy rate on its vaccine candidate, based on interim trial data —Johnson & Johnson and AstraZeneca also have COVID-19 vaccines in the development stage.)
Pfizer: Its Own Distributor
Already, Pfizer's just-in-time logistics effort has been compared to such endeavors as the U.S. military's movement of supplies in wartime, a model that was effectively used by NASA during the Apollo program, but the federal government will not be directly involved in vaccine distribution. Dallas-based distributor McKesson was selected to partner with the U.S. Centers for Disease Control (CDC) as a national vaccine distributor, but Pfizer plans to use its own supply chain and logistics network, with a goal of delivering 1.3 billion doses around the world by the end of 2021.
Shipments are slated to originate from production facilities in Kalamazoo, Michigan, and Puurs, Belgium, with cargo space on at least 20 flights a day on such carriers as FedEx, United Parcel Service and DHL International. Those carriers will coordinate ground transport, which with the temperature requirement — Pfizer's vaccine must be stored at minus-94 degrees Fahrenheit to maintain efficacy — is perhaps the most challenging leg of the vaccine's journey, says Glenn Richey, chair of the supply chain management department at the Harbert College of Business at Auburn University in Auburn, Alabama.
"(The) phase of the distribution process where it can get tricky is on the ground," Richey said. "From long-haul truckers to short-route delivery vans, fleets with specialized refrigeration capabilities will have to be allocated to get vaccines to where they are needed: hospitals, medical offices and even drug stores like CVS and Walgreens."
Pfizer can created its own container with a dry-ice pod designed to sufficiently chill as many as 5,000 doses for as long as 10 days, and Alcorn says the company will employ real-time shipment location and temperature tracking: "We've developed we call a control tower that will be monitoring and getting alerts if temperature starts deviate from the required ranges, or if it's not reaching a certain destination within a pre-described time frame," she said. "Thermal tracking is not common in our industry, and I think that's a great example of digital innovation to help ensure that this vaccine gets where it needs to go, when it needs to be there and at the right temperature."
The Challenges Ahead
Still, hurdles remain. Alcorn reiterated Pfizer's success in getting medications to underdeveloped countries and in extreme weather, but much of the world lacks the continuous-refrigeration capabilities required for a vaccine. There will be challenges even in the U.S., according to Congressional testimony.
"There's no historical precedent for us maintaining vaccines on dry ice in the United States. That's never happened," Paul Offit, an FDA adviser on vaccines and director of vaccine education at the Children's Hospital of Philadelphia, told a U.S. House committee hearing in September. "We've always shipped in the United States at most at freezer temperatures. … I do worry about that. I think it's going to be an enormous challenge."
Many rural hospitals lack sufficient cold-storage capabilities. Determining and maximizing such capacity "will be an important part of states' planning efforts," Jay Butler, CDC deputy director for infectious diseases, said in an October media briefing.
Also, vials, syringes, personal protective equipment (PPE) and other medical goods remain in short supply in many areas, and on carriers like FedEx, UPS and DHL, vaccines could face capacity competition from holiday shipments. "A vaccine around the holidays is not going to go through the same warehouse networks that retail companies would use," says Dale Rogers, Ph.D., the ON Semiconductor professor of business at the W. P. Carey School of Business at Arizona State University in Tempe, Arizona. "What would be taxed is the transportation system."
Richey believes Pfizer and other companies should not rule out the U.S. military or the Federal Emergency Management Agency (FEMA) as vaccine distribution options. "The military has decades of proven expertise getting medical supplies into some of the most forbidding places on earth," he said. "Surely those skills, procedures and equipment can serve a valuable role in the delivery of these vaccines. … These resources are typically called upon in an emergency — and this pandemic certainly counts as one."