Report On Business® Roundup: August Services PMI™
September 03, 2020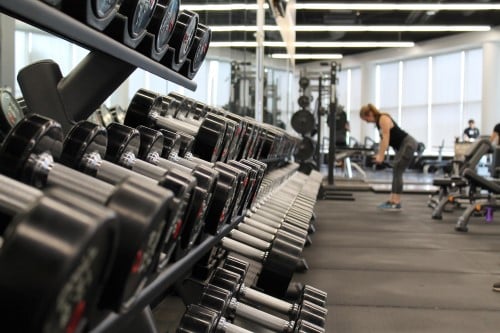 Even with a positive composite-index figure, the ISM® Services Report On Business® on Thursday did not make much of a dent in the markets — not with a technology-stocks pullback leading to an 808-point decline in the Dow Jones Industrial Average, its worst single-day performance since June. Perhaps that was fitting, as even soothing sounds from economic indicators are sometimes lost in the cacophony of America's coronavirus (COVID-19) realities.
The Services PMI™ of 56.9 percent in August was down slightly from the previous month, but it was the third straight reading that indicated expansion of the sector that makes up almost 90 percent of the U.S. economy.
Slightly softer August @ISM Services at 56.9 vs. 57 est. & 58.1 in prior month; new orders still expanding but weaker than prior month, export orders stronger & supplier deliveries reversed decline (highest since May) … employment still contracting even though trend is improving pic.twitter.com/joWEWiDreN

— Liz Ann Sonders (@LizAnnSonders) September 3, 2020
"The services sector experienced growth, but it's still not at pre-pandemic levels," Anthony Nieves, CPSM, C.P.M., A.P.P., CFPM, Chair of the Institute for Supply Management® Services Business Survey Committee, told reporters in a conference call. "All signs indicate that unless we have a derailment over the next few months, we'll continue to see this kind of growth going forward." However, as ISM's manufacturing report earlier this week found, some industries are enjoying the spoils more than others.
The comments by members the Business Survey Committee indicate "how economic performance by industry is very idiosyncratic," Robert A. Dye, Ph.D., chief economist at Comerica Bank in Dallas, wrote in a memo to clients and investors. For example, a respondent in Accommodation & Food Services wrote that "business activity is now thriving again, after modifications to our operations," while others in Wholesale Trade and Retail Trade indicated that the coronavirus was still confounding their companies.
Mining was one of the three services industries reporting a contraction in August. A key part of that sector is oil and gas markets, which ISM's manufacturing report indicated have been impacted by low demand.
United States: Small drop in the ISM non-manufacturing index to 56.9 in August, from 58.1, shows the recovery signs remain, but slower.

— Daniel Lacalle (@dlacalle_IA) September 3, 2020
Nieves indicated that many companies are dealing with uncertainties in their reopening processes; that sentiment was echoed in a study by The Conference Board, a New York-based business membership and research organization, finding that 35 percent of surveyed companies don't know when their workplaces will reopen. Such uncertainty has perhaps its biggest impact on jobs; the Employment Index rose 5.8 percentage points but remained in contraction territory for a sixth straight month, mirroring a private payrolls report by ADP and Moody's Analytics that showed growth but fell short of analysts' expectations.
In other subindex news, the Supplier Deliveries Index returned to above 60 percent. Nieves indicated that was because of COVID-19-induced capacity and logistical constraints — though not to the degree that led to sky-high Supper Deliveries readings during the early months of the pandemic. Also, Nieves said "there's still not a lot of pricing power," reflected in a Price Index figure of 64.2 percent, the highest since November 2018.
ISM #Services Index: People are expanding their activities in the service sector but it is hardly a rocket ship rebound. pic.twitter.com/N14tyRKPoT

— Peter Linneman (@P_Linneman) September 3, 2020
The most noticeable change was by the Inventories Index, which fell 6.2 percentage points to 45.8 percent. Nieves said that during the services sector's recent growth, many companies burned off inventory that had built up during the coronavirus slowdown. "Usage exceeded supply," he said.
Nieves added: "This sector is not as reliant on inventories as the manufacturing sector. It's more demand-pull with less cycle time. But companies that have inventories — for example, those in Wholesale Trade, Retail Trade or Accommodation & Food Services — they are more demand-pull. As more of those businesses reopen, they must increase inventory activity."
The Report On Business® roundup:
Associated Press: Services Sector Growth slows in August But Still Positive. "Business activity and new orders continued to expand in August but at a slower pace than the July surge. The index measuring employment contracted for a sixth straight month, a sign of the millions of workers who have been laid off or furloughed in service industries such as restaurants. … Kathy Bostjancic, chief U.S. financial economist at Oxford Economics, said, 'We expect the pandemic to continue to constrain the recovery of service activity to a low growth mode.' "
Bloomberg: Service Industries in U.S. Expand at a More Moderate Pace. "Even as the economy opens more broadly, the pandemic poses a bigger challenge to many service industries, including retail, dining and travel. What's more, businesses face a variety of hurdles, including still-elevated unemployment, tepid business investment and fledgling global demand."
Between @ISM's Manufacturing PMI® and Services PMI™ for August, the subindex to watch might be the Prices Index, which went up combined 12.9 percentage points (Manufacturing 6.3; Services 6.6) from July. Signs point to a sellers' market. https://t.co/g8oMVZIufv #ISMPMI #economy

— Dan Zeiger (@ZeigerDan) September 3, 2020
Dow Jones Newswires: U.S. Services Sector Expansion Eases in August — ISM. "U.S. services sector activity expanded for a third straight month in August, but the pace of growth eased, suggesting it struggles with still high Covid-19 infection numbers as it is more exposed to social distancing than the manufacturing industry. … August's services PMI also signaled that the U.S. overall economic activity is growing, as a reading above 48.5 over time generally indicates an expansion of the overall economy."
Logistics Management: ISM Services PMI™ Sees Sequential Decline but Remains on Strong Growth Path. "The August Services PMI™ is 3.5 percent above the 12-month average of 53.4, with the highest reading over that span being July's 58.1 reading and the lowest being April's 41.8. ISM reported that 15 of the 18 non-manufacturing sectors it tracks saw gains in August. … Comments in the report submitted by ISM member respondents continued to reflect the ongoing challenges being presented by the COVID-19 pandemic, while business conditions are seeing some gains."
MarketWatch: A Major Part of the U.S. Economy Grew Again in August, ISM Finds, but Jobs Are Only Slowly Coming Back. "The service side of the economy has struggled more than manufacturing to recoup all the ground lost during the pandemic, and it's unlikely the pain will go away anytime soon. Tens of millions of Americans are still working from home and largely shunning brick-and-mortar retail stores, indoor dining, public transportation, airplane travel, hotel stays and even elective medical procedures. Until most Americans feel safe again, these industries are going to tread water. And so will the U.S. economy."
At 56.9 in August (chart; blue line), the ISM index of services is somewhat below its June & July readings of 57.1 & 58.1.
But it's still consistent w/periods of expansion (red line). Gray bars=recession. pic.twitter.com/WiN79lGuk1

— Gene Epstein (@GeneSohoForum) September 3, 2020
Reuters: U.S. Service Sector Activity Slows in August — ISM Survey. "The services sector has been hardest hit by the COVID-19 pandemic. Though new infections have declined, hot spots remain, causing some businesses to be closed again and reopening plans to be scaled back. At the same time, a $600 weekly unemployment supplement funded by the government expired on July 31."
In case you missed Tuesday's Report On Business® Roundup on the release of the August Manufacturing PMI®, you can read it here. Following the extended Labor Day weekend, the Hospital PMI™ will be released on Tuesday. For the most up-to-date content on the three indexes under the ISM® Report On Business® umbrella, use #ISMPMI on Twitter.