Inside Supply Management Magazine
Finding Masks for Non-Health-Care Workplaces
June 10, 2020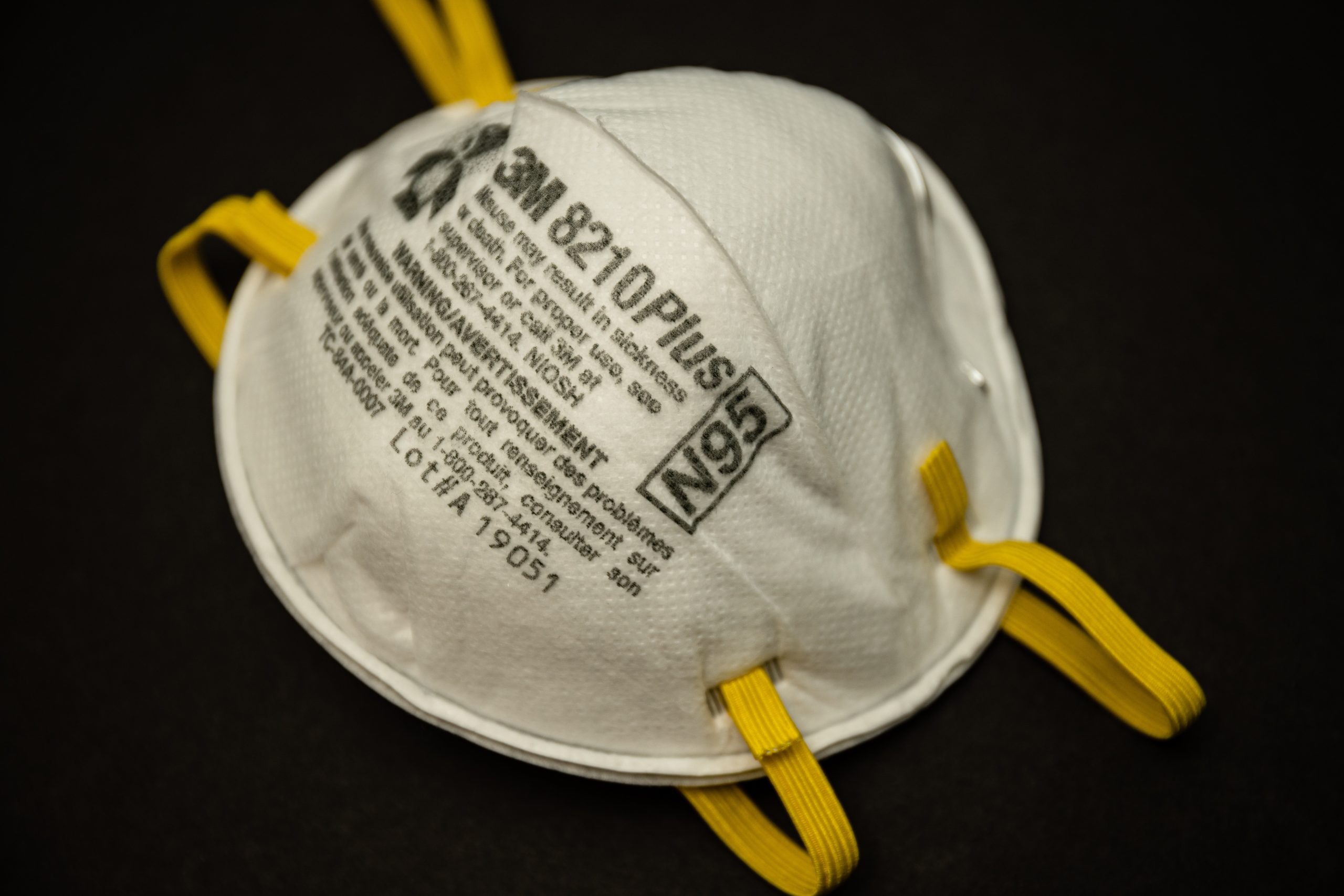 (Editor's note: This article, a follow-up to Sourcing from China: What's Behind the Mask? from May 11, delves deeper into sourcing non-medical N95 masks and their equivalents during the coronavirus pandemic.)
By Hannah Bai
What are N95 masks? Which government agencies regulate them?
N95 masks prevent airborne particulate hazards or viruses from entering the human body. They are more effective than face masks, which don't efficiently block smaller airborne particles.
This efficiency is seen in the N95, which was named after its ability to filter particles with at least a 95-percent efficiency rate when tested under the criteria set by the National Institute of Occupational Safety and Health (NIOSH), which regulates masks. It is a division of the Centers for Disease Control and Prevention (CDC), which is part of the U.S. Department of Health & Human Services (HHS).
Some N95 masks are designed to be used by health-care professionals (HCPs) and are regulated by the U.S. Food and Drug Administration (FDA), also part of HHS. However, most types of N95 masks are used at non-health-care workplaces, as required by the Occupational Safety and Health Administration (OSHA), a division of the U.S. Department of Labor.
Since the coronavirus (COVID-19) outbreak, N95 masks have become difficult to obtain. While health-care and non-health-care facilities need them, the public also prefers them. To increase availability to HCPs, the FDA has published emergency usage authorizations (EUAs) that (1) have allowed NIOSH-approved masks for industrial/general use in health-care settings, (2) authorized HCPs to use non-NIOSH N95 masks from other countries and (3) added KN95 masks made in China.
For non-health-care facilities, however, the regulations related to N95 masks are scattered and unclear. An examination of the regulations by various agencies provides a better understanding.
Sourcing Considerations
What types of masks are available to non-health-care facilities? Many resellers in the U.S. are now offering the public N95-type masks imported under the EUAs. No law prohibits such transactions — and it is convenient for non-health-care facilities to buy them since (1) supply is already in the U.S. and (2) their quality is reliable, assuming they are not counterfeit products.
However, non-HCPs should think twice before purchasing them. The purpose of the EUAs is to help HCPs obtain N95s. All three EUAs state, in the scope of authorization section, that the authorized masks are "for use in healthcare settings by HCP" and that the EUA "does not permit use of authorized respirators by the general public."
If N95 masks are imported under the EUA but sold to non-HCPs, it not only defeats the purpose of the EUAs but also violates the condition of authorizations. The current laws, however, are silent on the consequences for sellers that sell such masks to non-HCPs — or for non-HCPs to buy them.
When NIOSH-approved N95s are difficult to secure and non-NIOSH-approved masks imported under the EUAs are for HCPs only, it seems as though there are no other types of masks for non-health-care facilities. However, there are masks that have received positive results from testing at NIOSH, although they have not been approved by NIOSH nor authorized by the EUAs.
NIOSH is now testing filtration efficiency on samples of non-NIOSH-approved masks and has published the results of the testing on its website. Some of the samples have a filtration efficiency of 95 percent or higher, and they are the masks that non-HCPs should consider.
OSHA Considerations
Whether OSHA allows use of these non-NIOSH-approved masks at the workplace depends on the intended use.
Scenario 1: If N95s are normally not used at a facility but are needed during COVID-19 to protect employees, use of the masks is not clearly authorized under the most recent OSHA enforcement guidance. OSHA has only authorized such use by HCPs. Until further OSHA guidance, it is safe to assume that such use is not authorized at non-health-care workplaces.
Scenario 2: If a workplace normally provides NIOSH-approved N95s to protect employees against non-COVID-19 airborne particulate hazards who need alternative masks for the same purpose, use is authorized by OSHA.
There is close collaboration between OSHA and NIOSH. Usually, OSHA requires that only NIOSH-approved masks can be used in the workplace. However, given the shortage of NIOSH-approved masks, OSHA has published an enforcement guidance that allows employers to use masks and other protective equipment certified in accordance with standards of other countries when NIOSH-approved masks are not available.
Though NIOSH's filtration-efficiency testing can't be interpreted as NIOSH validation of such foreign certifications, NIOSH does make it clear that the purpose of such testing is to make respiratory protection more available to HCPs and other workers by raising awareness of which types of masks have a filtration efficiency of 95 percent or higher. This intention aligns with OSHA's purpose behind the enforcement guidance. Since NIOSH now suggests that people can use mask models with filtration efficiency testing results of 95 percent or higher, the use of such masks should satisfy current OSHA regulations.
Import Considerations
If they are not available from resellers in the U.S., it is possible to import non-NIOSH-approved masks. Relative to the scenarios mentioned above, there are two ways masks can be brought into the U.S.
Scenario 1: Generally speaking, masks that are designed to be used by non-HCPs are not medical devices and not regulated by the FDA. However, according to the FDA's latest enforcement policy, published in May, when such masks are used by the general public in public-health or medical-emergency situations, they become FDA-regulated medical devices under FDA product code NZJ.
The same policy document also confirms that masks are devices when intended for a medical purpose, including uses related to COVID-19. Since the masks discussed in this article are not covered under any of the EUAs, FDA clearance is required before they can be imported. (Note: In an earlier enforcement policy published on April 2, the FDA waived some regulatory requirements — including submission of a premarket notification, registration and listing — for masks identified in the CDC recommendations. This would have made it easier for such masks to clear U.S. customs because importers did not need to meet as many documentation requirements as for medical devices. However, this waiver was removed in the May FDA enforcement policy.)
Scenario 2: Non-NIOSH-approved masks can be imported as non-medical personal protection equipment (PPE). FDA regulations do not apply to importation and distribution of these PPE items (Section V.B. of the May FDA enforcement policy).
However, buyers should pay special attention to the labeling of these PPE items. If they are labeled for use by HCPs or in a health-care environment, or if the labeling states that the product includes drugs, biologics or anti-microbial/anti-viral agents, the product could be classified as a medical device per the May FDA enforcement policy. This causes problems in customs clearance and other potential issues. Buyers also must perform due-diligence research to avoid getting masks that are counterfeit or with sub-standard quality, and the CDC's "Factors to Consider When Planning to Purchase Respirators from Another Country" can be of help.
Hannah Bai is a high school student in Barrington, Rhode Island. She was intrigued by her father's stories about sourcing masks from China for his employer amid COVID-19 and researched the subject.