Inside Supply Management Magazine
The Monthly Metric: Risk Analytics Review
March 24, 2020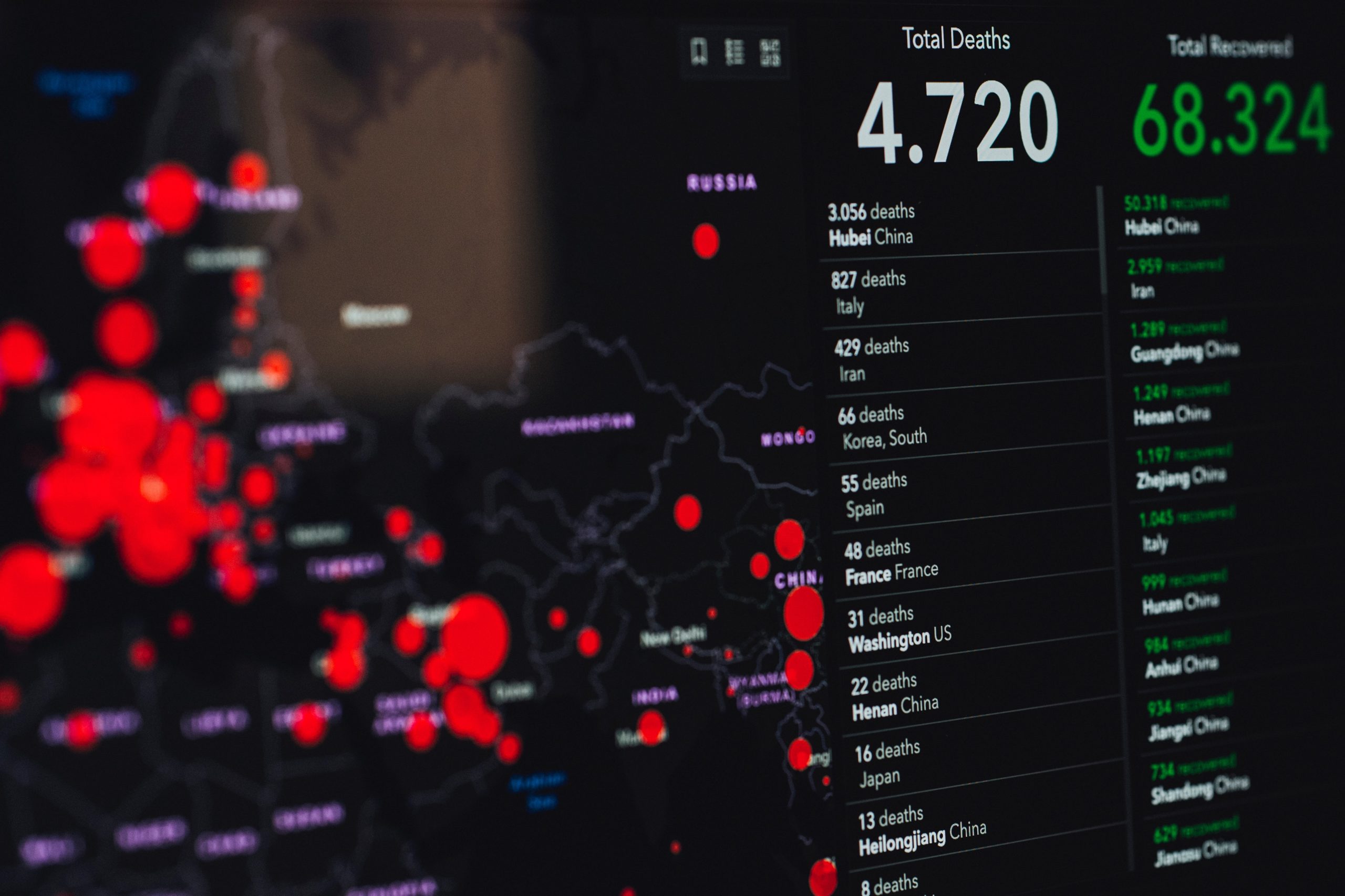 As the coronavirus (COVID-19) pandemic continues to dramatically alter daily life and test supply chains, it's never been more important for procurement and logistics professionals to examine analytics that accurately and reliably measure risk and resiliency. In February, this space highlighted inventory gauges that have, in the last three years, become even more critical indicators of company health.
One of the recurring themes of The Monthly Metric is the perceived paucity of measurements that identify, analyze and assess risk. This sentiment was raised after Hurricanes Harvey and Irma in 2017; other natural disasters, as well as geopolitical turbulence and cyberattacks, have intensified emphasis on KPIs that measure an organization's ability to respond to disruptions.
Jun Ni, Ph.D., professor of manufacturing science at the University of Michigan in Ann Arbor, Michigan, wrote in a World Economic Forum article: "The COVID-19 pandemic has reminded corporate decision-makers that there is a need to develop new business strategies in their future supply chain designs. The KPIs to be considered for future supply value chain designs will likely contain both traditional metrics such as cost, quality and delivery, and new performance measures including resilience, responsiveness, and reconfigurability (otherwise known as the 3Rs)."
That doesn't necessarily mean new metrics have to be invented, Chris Sawchuk, principal and global procurement advisory practice leader for The Hackett Group, a Miami-based business consultancy, told The Monthly Metric last year. "There's not many measures that are new," Sawchuk said. "We simply find that not all organizations are using them. (The metrics) aren't being invented. In many ways, they're being reinvented."
Considering COVID-19's domination of supply management headlines, risk-related analytics covered by The Monthly Metric are worth revisiting. Implementing them to combat the coronavirus impact will be difficult, said Bindiya Vakil, CEO of Resilinc, a Milpitas, California-based provider of supply chain risk management research and analytics. Such measures now are too late, she said in a February webinar: "You should have already done this in the normal course of business, when there was no disruption. If you haven't done that, you're going to be scrambling."
However, Vakil added that Resilinc researchers have found that not all companies have adequately invested in pandemic readiness, so implementing or re-emphasizing these metrics in their KPI suites can help practitioners mitigate future disruptions.
SWOT Analysis
Synopsis: The first measurement covered by The Monthly Metric discussed that leveraging advanced analytics isn't possible without a sound grasp of organizational capabilities, as well as the state of the market. An acronym for strengths, weaknesses, opportunities and threats, SWOT Analysis is always a timely exercise helps provide a clearer picture of internal and external dynamics impacting procurement decisions.
Insight: "Procurement professionals should gather data and information to get educated, then step back and use an analysis to look at the history and try to project what it means for the future. If gas prices have bottomed out, what will an increase mean to the component or product you want to buy? If you're in a utility, how will that be affected? Look for data that is applicable to the category you want to manage. That's a good introduction to your company as well as the market." — Jim Barnes, former managing director at Institute for Supply Management® (ISM®).
Total Cost of Ownership
Synopsis: One of the most useful images to explain total cost of ownership (TCO) is of an iceberg. Above the water's surface are such easily identifiable cost issues as transportation and inventory. However, most TCO factors, including natural disasters and other disruptions, are under the waterline and not visible.
Insight: "These are things that we intentionally refuse to acknowledge, perhaps because they are too complex — such as costs of lead time, differential quality, performance in use, life expectancy, maintenance and disposal costs. Beneath that, we have probability issues that may be difficult to anticipate — such as the likelihood that one supplier is more subject to natural disasters, labor strikes or other disruptions." — Lisa Ellram, Ph.D., MBA, Rees distinguished professor of supply chain management at the Farmer School of Business at Miami University in Oxford, Ohio.
Contract Compliance
Synopsis: The coronavirus pandemic will result in a litany of contract disputes, and procurement organizations must manage them proactively. While not a be-all, end-all yardstick, an organization's rate of contract compliance indicates how well it manages spend, risk and supplier relationships.
Insight: "When you're looking at risk, the question regarding contracts is: You're making the assumption that you get good contracts, right? You can't assume that contracts have all the elements and are able to foretell all types of risk that could occur. That's where the effort comes in. Really, contract compliance is a practice." — Sawchuk
Risk Management Score
Synopsis: Most versions of risk management score involve a "heat map" measuring the probability of a disruption and its potential impact on the business, using four risk factors. The map identifies the most likely disruption hot spots and helps an organization determine its "risk appetite," by supplier and location.
Insight: "It's not easy to quantify. You have to do a lot of market analysis. … The reason you need to do probability is because all risks are not equal. If you're doing a chart where you're looking at risk, one of the (factors) needs to be probability, because if not, only the suppliers with the highest spend will get your attention, not the highest risk." — Lane Burkitt, founding director of 1 Lane Road, a Prescott Valley, Arizona-based supply management consultancy.
Metrics Must Be a Priority
Risk is one of 16 core competencies identified in the ISM Mastery Model®. According to the 2015 white paper that introduced the model, a supply management professional that has achieved an advanced level in the competency "systematically identifies and analyzes risks. Uses sound judgment to assess the significance of each risk. Documents options to deal with the most significant risks. Conducts supplier surveys to diagnose areas of risk and gaps to close with suppliers."
In the wake of the global trade war, many companies have redesigned their supply chains to minimize risk, and COVID-19 will likely add another dynamic to those efforts. These and other metrics measuring risk, resiliency and response should be an important part of any procurement transformation.
If you haven't already, visit ISM's Coronavirus Resource Center, a one-stop shop of research and insights for procurement professionals. The page includes a white paper based on ISM's first-in-the-field research on the coronavirus impact on supply chains, the latest Inside Supply Management® blog posts, video updates from CEO Thomas W. Derry and a colorful infographic that can be downloaded as a PDF.
To suggest a metric to be covered in the future, leave a comment on this page or email me at dzeiger@instituteforsupplymanagement.org