Inside Supply Management Magazine
ROB Roundup: December PMI®
January 03, 2020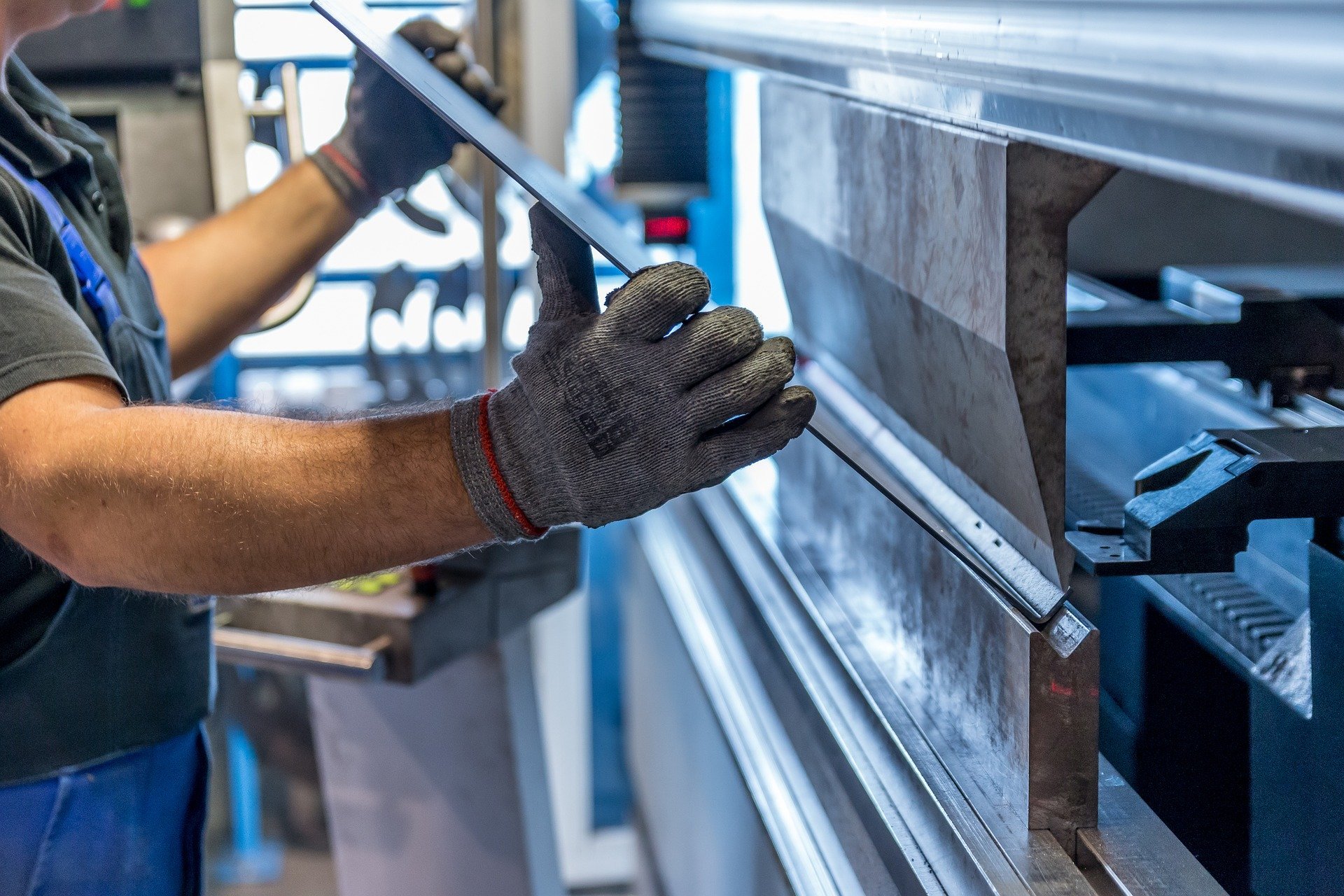 The headline of the release of the Manufacturing ISM® Report On Business® on Friday had the subtlety of a fog siren: June 2009. That's when the Great Recession ended, as well as the last time the composite PMI® reading was as low as the 47.2 percent registered in December, the fifth straight month of contraction for U.S. factories.
ISM manufacturing reading is weak, even ugly, indicating a 5th straight month of contraction. Headline number at 47.2 is the lowest in over a decade. Global trade is cited as the top issue. New orders, production and employment measures all contracted.

— Mark Hamrick (@hamrickisms) January 3, 2020
However, Timothy R. Fiore, CPSM, C.P.M., Chair of the Institute for Supply Management® Manufacturing Business Survey Committee, was upbeat in a conference call with reporters, saying his sentiment was based on the optimism of ISM Manufacturing Business Survey Committee members and PMI® subindex numbers that suggest the manufacturing sector has withstood the worst of its most recent slump.
"The consumption side was weak because there was no new order movement and a longer than normal holiday period, which impacted production and employment," Fiore said. "But there are signs of input stirring again. Supplier deliveries were slow, and the Prices Index in expansion territory is a positive. That inventories were down was not surprising; with the end of the year, manufacturers want to keep it low. (The sector) is in a much better position at the end of December than November."
The PMI® data's impact on the markets wasn't immediately evident; the Dow Jones Industrial Average fell on Friday morning after news that a U.S. airstrike killed top Iranian military leader Qassem Soleimani. Manufacturers and supply managers, meanwhile, should feel more confident that demand is picking up, Fiore said. A phase-one trade deal between the U.S. and China should help demand, though the manufacturing sector has, Fiore said, "been through those kinds of (trade) cycles several times in the last two and a half years."
The #Manufacturing @ISM® Report On Business® Supplier Deliveries Index rose to 54.6%, indicating slower deliveries and higher demand. "The index expansion, coupled with price growth, is a positive indicator for Q1," ISM's Tim Fiore says. https://t.co/PlL8IsUEel #ISMROB #economy

— Institute for Supply Management (@ism) January 3, 2020
For those that subscribe to the theory that a report's "internal" figures change direction before the headline number does, the PMI® subindexes provided things to like, though eight of the 10 were in contraction territory. The Supplier Deliveries Index rose, indicating slower deliveries usually associated with increased demand. The Customers' Inventories Index figure of 41.1 percent — while below what Fiore calls the "ideal" reading of 46 percent to 47 percent — suggests that factories have no shortage of orders to fill. Also, the Backlog of Orders and New Exports Orders indexes were stable. "Those are positives for demand," Fiore said.
The PMI® data fully reflected the return of production at General Motors following the six-week strike that ended in October, but Fiore said that Boeing Co.'s continuing troubles with the 737 Max aircraft will "be a drag" on manufacturing for at least the next four months. However, he reiterated that Business Survey Committee members remain optimistic regarding manufacturing and the U.S. economy for 2020, as indicated in ISM's Semiannual Economic Forecast, which was released in December.
"I think the fact that that the year was pretty much done and (companies) were getting ready for 2020 played a part in production being less in December than in November," Fiore said. "The PMI® was lowest since June 2009, but not super low. It's still in the range of slight contraction to slight expansion. And February is usually a good manufacturing month, so I think (the sector) is going into the first quarter in a good position."
<--not dwelling on ISM Manufacturing report until everyone has full visibility on Phase 1 text.

— Ivan the K™ (@IvanTheK) January 3, 2020
The Report On Business® roundup:
Associated Press: U.S. Manufacturing Activity Falls to Lowest Level in Decade. "The manufacturing sector last year was rocked by slower global growth and the escalation of trade tensions between the United States and China. President Donald Trump has announced plans to sign an initial agreement with China this month that may ease some of the drag caused by tariffs and threats of additional import taxes last year. Still, the survey of companies by ISM shows that manufacturers have suffered. Companies surveyed indicated that there continues to be uncertainty about trade and weak demand from abroad."
Bloomberg: U.S. Factory Gauge Unexpectedly Falls to Lowest Since 2009. "The deterioration was driven by the weakest gauges of new orders and production since April 2009. The data show American factories remain plagued by pullbacks in business investment at home, softer demand throughout the world and, until recently, an escalating trade war between the U.S. and China. … While a thawing in trade relations could help, factories still face the repercussions of policy uncertainty, a weak corporate investment climate and a step down in global growth that will have a lingering impact on factory decisions in 2020."
Dec US ISM Manufacturing Report: Topline declined to 47.2 from 48,1 on the month, while the forward looking new orders component also fell to 46.8 from 47.2 both implying that the Jan report will show further contraction at an accelerating pace in domestic industrial production pic.twitter.com/1tTj5pKakR

— Joseph Brusuelas (@joebrusuelas) January 3, 2020
CNBC: Manufacturing Economy Weakest in a Decade as December ISM Index Comes in at 47.2. "China and the U.S. announced last month that they reached a so-called phase-one trade deal, which President Donald Trump later said would be signed on January 15. Still, ISM said new orders in the manufacturing sector dropped 0.4 percentage points in December to 46.8, down from a November reading of 47.2. Employment, order backlogs and inventories also dropped last month while prices rose."
Financial Times: U.S. Manufacturing Contracts at Quickest Pace Since 2009. "Economists forecast the index would rise to 49, still keeping it below the threshold of 50 that separates economic expansion from contraction. A year ago, when benchmark US stocks were on the cusp of closing in bear market territory, the ISM's PMI was at 54.3 in December 2018, before bouncing to 56.6 a month later."
US manufacturers responding to ISM survey report sluggish sales, particularly exports. Not particularly cheerful reading. pic.twitter.com/UT9vCCXqwY
— Patrick Chovanec (@prchovanec) January 3, 2020
MarketWatch: U.S. Manufacturing Slump Worsens in December as ISM Index Falls to 10-Year Low. "Although manufacturers ended the year on a sour note, they hope the first phase of an agreement between the U.S. and China to resolve a damaging trade dispute leads to a further easing of tensions between the world's two largest economies. … The trade war hurt both countries last year as well as the broader global economy. American manufacturers began to contract at the end of the summer, though scattered signs of a rebound are staring to emerge."
Markets Insider: U.S. Manufacturing Activity Drops to Weakest Level Since Financial Crisis as Tariffs Bite. " 'This is a seriously weak report, and we see little chance of a sustained near-term recovery,' said Ian Shepherdson, the chief economist at Pantheon Macroeconomics. The ISM manufacturing index has contracted for five straight months. The sector slipped into a mild recession as trade tensions exacerbated a broader cooldown in factory activity."
ISM mfg contracted in Dec for the 5th month in a row – lowest reading since June '09. New orders (an indicator of future d) also contracted further. Global trade the biggest issue, but @ism Chair says signs things will improve bc of Phase 1 trade deal w China

— Jennifer Schonberger (@Jenniferisms) January 3, 2020
Reuters: December U.S. Factory Activity the Weakest in a Decade: ISM. "Economists polled by Reuters had been looking for a tick up to 49. The manufacturing sector had been under pressure for much of the second half of 2019, as tit-for-tat tariffs between Washington and Beijing slowed the flow of goods between the world's two largest economies and contributed to a cooling in the pace of global economic growth."
The Wall Street Journal: Fed's Evans Says Weak ISM Is Surprising, But Confidence Unshaken. "Federal Reserve Bank of Chicago leader Charles Evans said in a television interview Friday that dismal factory data for December had yet to ding his upbeat outlook for the economy. … On the Institute for Supply Management December factory data that showed a contraction in factory activity, Mr. Evans was asked if it raised his anxiety about the economy. 'It doesn't. It doesn't shake my confidence. I guess I'm a little surprised' by the weakness, he said, while adding 'manufacturing has been struggling' for some time."
The Non-Manufacturing ISM® Report On Business® will be released on Tuesday. For the most up-to-date content on the PMI® and NMI® reports, use #ISMROB on Twitter.