Inside Supply Management Magazine
The Monthly Metric: Capacity Utilization
December 16, 2019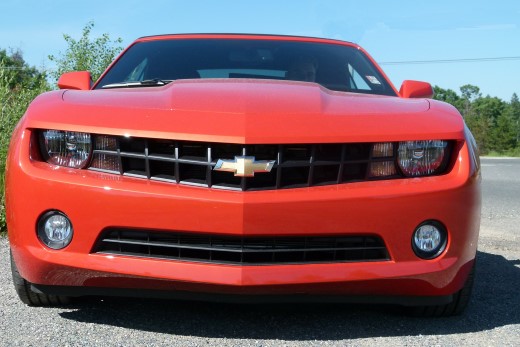 The focus of this edition of The Monthly Metric is timely, given the release of Institute for Supply Management®'s (ISM®) Semiannual Economic Forecast earlier this month. The Forecast is compiled based on information from members of ISM's Business Survey Committees, and among the measurements shared by the purchasing and supply executives are their companies' operating rates and production capacity — this year's actual figures and projections for 2020.
While those numbers are useful in helping gauge the health of the U.S. manufacturing and non-manufacturing sectors, capacity measurements are most useful to an organization when broken down by facility or production line, says Simon Jacobson, vice president with the supply chain practice at Gartner, the Stamford, Connecticut-based global business research and advisory firm. Capacity utilization, which measures how close a facility or line is to its maximum production level, is also known as operating rate or plant utilization.
Companies use capacity utilization to calculate costs, make spending and head-count decisions, and determine if there's a breakdown in a production process or supply chain. In a recent, high-profile case study at General Motors Co. (GM), which cited low capacity utilization in its decision to close plants; the metric was a factor in the labor dispute between GM and United Auto Workers (UAW).
"A lot of companies will break it down to an individual asset or production unit," Jacobson says. "In some environments, that might make sense, but for a complete line, like anything involving packaging, it's best to look at it (through) the utilization rate across all the equipment on that line. … Like any metric, it's not something you should look at in isolation. That might lead to driving poor performance in other places. If factory flexibility or supply chain agility is an objective, then understanding the interdependencies and how metrics work together and knowing where to make your trade-offs is key."
Meaning of the Metric
Capacity utilization — calculated by dividing the current capacity or production level by the maximum or optimal level — is among the metrics that represent operational effectiveness in a pyramid-style framework that identifies interdependencies between metrics to help businesses find improvement and trade-off opportunities. "Companies will measure plant utilization as part of overall supply chain performance, looking at it as more of a higher-level metric," Jacobson says. "But when we get down and work with clients on how they specifically measure the health of their manufacturing operations, it's much more of a line- or individual asset-type metric."
Some organizations may consider capacity utilization interchangeable with such metrics as throughput ratio or overall equipment effectiveness (OEE), which both measure production time efficiency. Jacobson says he often advises a company looking to improve its efficiency to diminish its emphasis on OEE: "A lot of organizations will gauge the overall health of their production based on OEE. (But) the reality is that OEE hides so much and is limited beyond the factory. I don't ever think I've come across a company that has connected quarterly or yearly profitability because of having good OEE."
Overall asset utilization, schedule adherence, inventory and supplier performance are among the manufacturing metric categories in which a company can evaluate itself by understanding the relationship to capacity utilization. "Demand volatility aside, if I have a challenge with plant-utilization rates, it could be a factor of poor quality, unplanned downtime, or a supplier issue," Jacobson says.
While companies don't strive to lower capacity utilization, those with strong links between supply chain governance and production can do so on a limited basis. For example, Jacobson says, a company could run a production line or two at a low capacity in preparation for a demand spike or a new product launch.
Impact On Labor
In the Semiannual Economic Forecast, manufacturing-sector respondents reported their companies are operating at 83.7 percent of normal capacity; non-manufacturing respondents indicated a production/provision rate of 86 percent of normal capacity. Those percentages are in line with typical figures during a good economy, though Jacobson says benchmark data can vary by industry or product. While both figures are down slightly from 2018, respondents in both sectors reported a maximum-capacity increase this year — 3.1 percent in manufacturing, 2.5 percent in non-manufacturing.
In the automobile industry, 80 percent is considered the break-even rate; eight of GM's 12 assembly plants in the U.S. were reportedly below that figure in 2018, leading the company to announce the closure of at least five facilities by the end of this year. In response, UAW vice president Rory Gamble said in a statement, "A major part of collective bargaining is to pay attention to plant utilization" because of its impact on GM's "strategic investment decisions."
That comment was a harbinger for an arduous labor-negotiation process and a six-week strike by GM employees, the auto industry's longest walkout in 50 years. The number of plant closures was reduced to three in the deal between GM and the UAW. In general, Jacobson says, "capacity utilization has a big impact on labor utilization and efficiency, and in the era of automation, those are dynamics that still matter."
Capacity utilization has, Jacobson says, "a big impact on servicing demand as well as production and maintenance costs." That makes it a critical measure of a company's facility or line performance — and a key element of its business planning and supply chain strategy.
A Metric Christmas to You!
This edition closes Year 3 of The Monthly Metric, which is nothing without the wisdom of those that contribute. The experts who have been featured in this space in the last 12 months have earned our heartfelt thanks.
We were blessed to have much insight from within the walls of ISM: Thomas W. Derry, CEO; Debbie Fogel-Monnissen, CFO; Jim Fleming, CPSM, CPSD, Program Manager, Certification; and Kristina Cahill, Manager, ISM Research and Analytics, provided valuable expertise from only a few desks away. Also contributing in 2019 were Jacobson; Chris Sawchuk, principal and global procurement advisory practice leader for The Hackett Group; Tracey Smith, MBA, MAS, CPSM, president of Numerical Insights LLC, a boutique analytics firm in Charlotte, North Carolina; and Lane Burkitt, founding director of 1 Lane Road, a Prescott Valley, Arizona-based supply management consultancy.
Lastly, thanks to our readers, especially for their suggestions and social-media shout-outs. To suggest a metric to be covered in the future, leave a comment on this page or email me at dzeiger@instituteforsupplymanagement.org.