Inside Supply Management Magazine
ROB Roundup: November NMI®
December 04, 2019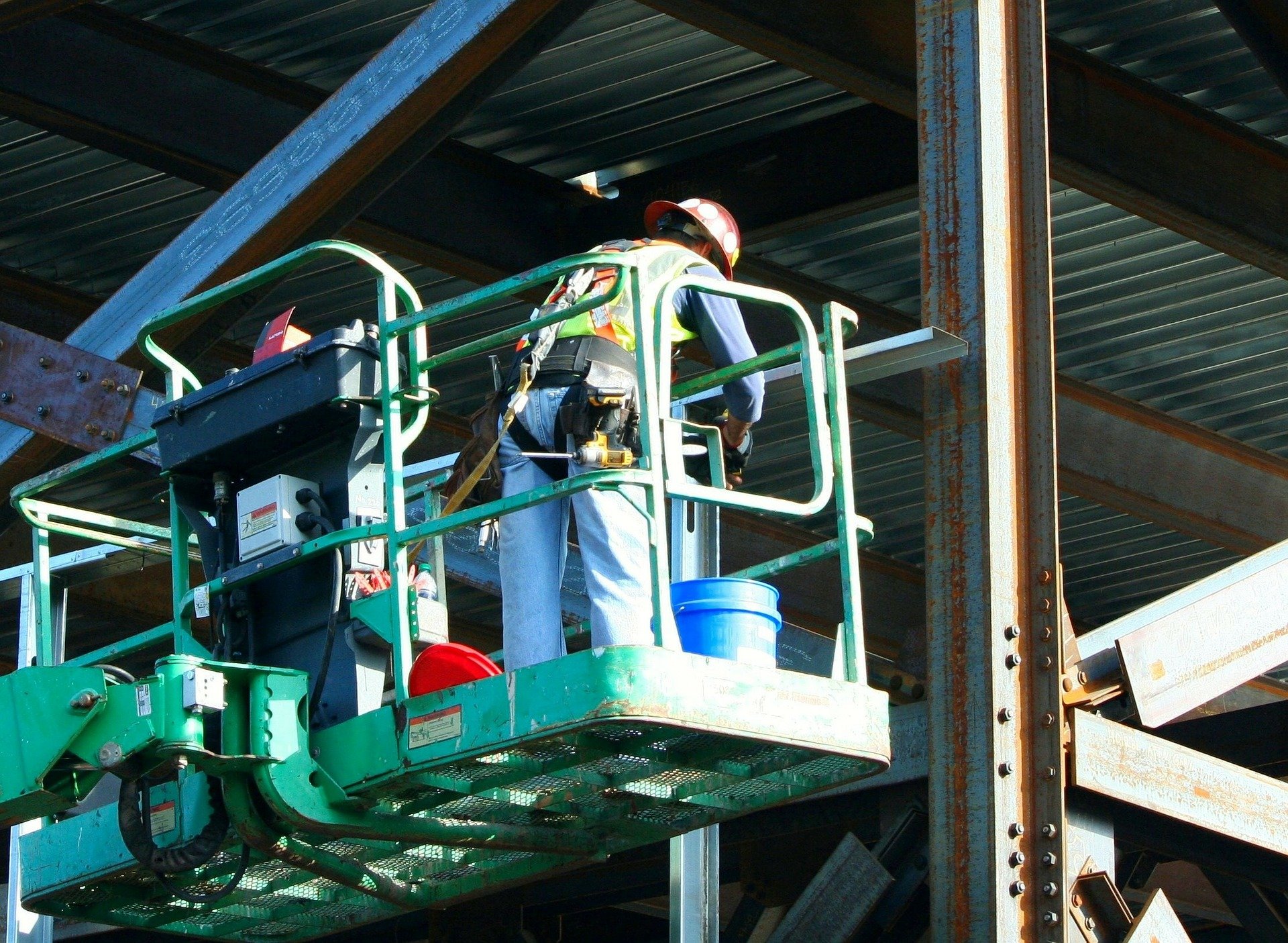 The release of the Non-Manufacturing ISM® Report On Business® on Wednesday provided a perfect example — reflected in the divergent headlines and stories below — of how the PMI® and NMI® data can be interpreted one way by those with an instantaneous-reaction markets mindset, and those in supply management, who typically play a longer game.
Anthony Nieves, CPSM, C.P.M., A.P.P., CFPM, Chair of the Institute for Supply Management® Non-Manufacturing Business Survey Committee, is among the latter. The NMI® reading of 53.9 percent in November was down 0.8 percentage point from the previous month and below analysts' expectations, and while disappointment among those in the financial world is not to be dismissed, Nieves took a more holistic view, pointing to subindex readings and committee members' comments.
"There was a slight pullback and a substantial slowing in rate of growth for business activity," Nieves said in a conference call with reporters. "(But) when we look at the sector, we see incremental growth continuing. The composite index is below the 12-month average (55.8 percent), but all indications are that the sector is still on good pace for growth."
US ISM Non-Manufacturing Index: Actual 53.9 vs. Consensus 54.8 --> services slow more than expected. This is not a big enough miss to be worrisome, carry-on. $SPY $SPX pic.twitter.com/ss2SAtFKLC

— Matthew Timpane, CMT (@mtimpane) December 4, 2019
Though there was no significant movement in either direction in the Dow Jones Industrial Average after the NMI® data was released, reception was less than celebratory, especially when combined with a disappointing ADP private payrolls report earlier in the morning. The two reports joined the parade of recent data — including the fourth straight month of factory-activity contraction, indicated by Monday's Manufacturing ISM® Report On Business® — pointing to a cooling of the U.S. economy.
In just 9 months, the Business Activity Index in the ISM Services index went from its highest level since 2005 to its lowest level since 2009. https://t.co/dalyVu7iso pic.twitter.com/A8VYTiWkW8

— Bespoke (@bespokeinvest) December 4, 2019
Among the NMI® subindexes, all but two (Backlog of Orders and Imports) were in expansion mode. The Business Activity Index fell 5.4 percentage points to 51.6, continuing its recent wild ride. The New Orders Index, which fell 6.6 percentage points in September, has rebounded somewhat, rising from 53.7 to 57.1 in the last two months.
Nieves said much of the non-manufacturing sector pullback is due to the trade war. The New Export Orders Index was up 2 percentage points to 52.0, while Imports contracted for a third consecutive month, down 3.5 percentage points to 45.0. Though not to the same extent as the manufacturing sector, services companies are impacted by tariffs turbulence, and Nieves devoted some of Wednesday's conference call to a tutorial on non-manufacturing trade.
.@ISM® Report On Business® survey respondent in management of companies and support services: "Numerous suppliers report looking for alternative manufacturing/supply locations outside of China, but with limited or no success so far." https://t.co/PsPgISZ6Rh #ISMROB #economy

— Dan Zeiger (@ZeigerDan) December 4, 2019
The sector's top exports are derived from brainpower: professional, scientific and technical services, as well as management of companies and support services. The highest-importing industries are (1) accommodation and food services and (2) retail trade, Nieves said: "Not only food products (for restaurants and hotels), but lighting and fixtures, furniture and equipment, and even some of the amenities are manufactured off-shore. The workers who bring goods into the country are wholesalers and distributors, so they are in the services industry.
"In retail, obviously, as you go down store aisles, you see a lot of imported products."
The Report On Business® roundup:
Bloomberg: U.S. Services Gauge Drops, Though Details Signal Stable Growth. "While ISM's services gauge has held for almost a decade above 50, the line between expansion and contraction, the group's manufacturing gauge has contracted for four straight months. The divergence underscores how the services sector, which makes up most of the economy, has remained a resilient force for the record-long expansion even as factories falter."
CNBC: November ISM Non-Manufacturing Misses Expectations; 53.9 vs. 54.5 Expected. "An important data point: November read on ISM Non-Manufacturing — the services sector, biggest swath of the U.S. economy," analyst Rick Santelli said. "(A reading of) 54.5 was expected; 53.9 is what we arrived at. … Keep in mind that we haven't been below 50 since December of '09. So, a disappointment, but still in expansion territory and not the lowest number of the year."
Daily FX: U.S. Dollar Index Rises Despite Weak ISM Services Figure. While concerns surrounding the health of the U.S. economy continue, the weakening in the services side of the economy is notable. When viewed together with the contraction in manufacturing, the expectations for growth going forward shift to a more pessimistic outlook. Downgrades to global growth for 2019 and 2020 continue to accelerate recessionary fears in the market, even as the recent lull in trade tensions saw U.S. equity markets hit record highs.
More ISM non-mfg index: 13 industries reported increased employment, four reported decreases. Comments include: "We are in a workforce crisis, unable to attract and/or retain workers" and "Hiring more personnel to support operations." #ISM #services #economy @anthonymace

— Mace News (@MaceNewsMacro) December 4, 2019
MarketWatch: U.S. Economy's Huge Service Sector Slows Again in November, ISM Finds. "The U.S. economy has slowed along with the rest of the globe in no small part because of the ongoing trade dispute with China. The spat between the world's two largest economies has disrupted supply chains and caused businesses to spend and invest more conservatively. Farmers and manufacturers have been particularly hard hit."
Reuters: U.S. Service Sector Slows More Than Expected in November. "Economists polled by Reuters had forecast the index dipping to a reading of 54.5 in November. ISM reported on Monday that manufacturing activity contracted for the fourth straight month in November, with new orders falling back to around their lowest level since 2012. The continued manufacturing slump tempered growth expectations for the fourth quarter, which had been boosted by a rush of upbeat reports on the trade deficit, housing and business investment."
ISM Non-Manufacturing Index unexpectedly slipped -0.8 points in November to 53.9. That's still expansion, but a bit weaker than hoped. Business activity fell a lot, but new orders remain strong, however, rising +1.5 points to 57.1. pic.twitter.com/tywLlLMQep

— Patrick Chovanec (@prchovanec) December 4, 2019
The Street: ISM Non-Manufacturing (NMI®) Adds Another Miss. "Despite being sustained by historically good employment figures, the US service sector is slowly surrendering to the deceleration already seen in the manufacturing one. (November's report) is the seventh month this year where ISM Non-Manufacturing (NMI®) figures have disappointed expectations and the eighth time it has shown a decrease from the previous release."
The Wall Street Journal: U.S. Services Sector Grew Solidly in November. "Demand for goods supplied by service-sector businesses was solid in November, ISM's report showed. Companies also ramped up hiring. Business activity slowed though from October, however, which could reflect statistical noise."
In case you missed the ROB Roundup on the release of the November Manufacturing ISM® Report On Business®, you can read it here. Also, ISM's Fall 2019 Semiannual Economic Forecast for the manufacturing and non-manufacturing sectors will be released on Monday. For the most up-to-date content on the PMI® and NMI® reports, use #ISMROB on Twitter.