Inside Supply Management Magazine
The Commercial-Vehicle TechnologySupply Base Shift
September 09, 2019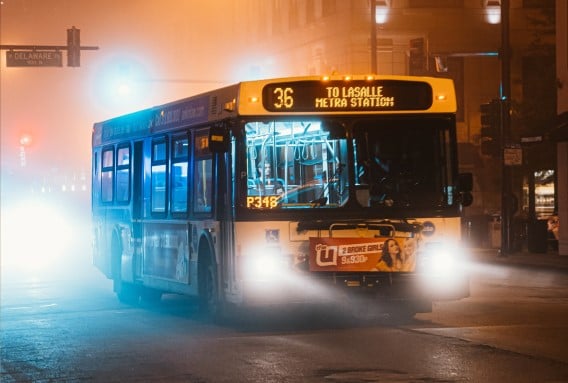 By William Crane, CPSM
A lot has been written about automotive original equipment manufacturers' (OEMs) headway in bringing more affordable electric passenger vehicles (EVs) to market. The credit can be attributed in part to Tier-1 suppliers partnering behind the scenes with OEMs in creative ways that enable a wide range of supporting-system technologies.
However, it is the B2B, not the B2C, market that presents the most practical immediate use cases for EVs — due to the faster vehicle ROI, lower fleet-operating costs and broader sustainability benefits that companies can realize.
The net result is that commercial-vehicle (heavy- and medium-duty trucks, buses and shuttles) suppliers are now at the forefront of propulsion-system innovation. Both traditional and upstart suppliers are collaborating and competing to reshape the way people and goods are moved.
Additionally, new business and supply chain models are reshaping the commercial-vehicle landscape. Leaders who apply new, proven methods to address supply needs are garnering early first-mover benefits without major economic repercussions.
Macro Trends Driving Shift
Three macro trends point to an increasingly urban future where higher percentages of the total population are elderly and shop online:
●According to the U.S. Census Bureau, more people live in cities. In fact, the percentage of Americans living in urban environments has grown steadily over the past 100 years, reaching about 81 percent in the 2010 census.
●By 2030, 78 million — or one in every five residents — will be 65 or older and will outnumber children for the first time in U.S. history. This gradual shift to a larger percentage of population entering their golden years will force cities to find more cost-efficient ways to move people.
●More brick-and-mortar retail sales are moving to the internet. More than 14 percent of retail sales are now made online, according to Chicago, Illinois-based e-commerce research firm Digital Commerce.
These trends occur globally among industrialized countries. Opportunity exists for commercial-vehicle Tier-1suppliers to lean into more sustainable technologies — electric and autonomous vehicles — that address future needs. New business models, people-shuttle services and last-mile package delivery robots will also spawn new system-supply opportunities for those Tier-1 suppliers able to expand their reach outside of traditional OEMs.
Test Bed for Innovation
Commercial-vehicle market volumes are much lower than passenger-car market volumes. As such, they require more supply chain operational flexibility, more akin to a startup EV OEM. While high-volume commercial-vehicle programs top out at 10,000 units annually, most are in the hundreds.
"In the commercial-vehicle market, our supply base can see demand fluctuations of 30 to 50 percent from year-to-year," says Kris Tewkesbury, senior director, Americas procurement at Meritor Inc., a Troy, Michigan-based commercial-vehicle Tier-1 supplier.
These days, Tier-1 suppliers must be nimbler than ever. As traditional OEMs launch vehicles on multiple propulsion fronts — such as internal combustion, hybrid, electric and autonomous — suppliers are asked to deliver more turnkey modules. Early collaborative development of strategic electric systems is now the norm to speed time to market while reducing R&D and delivery costs. This plethora of newness can leave holes in supply, especially for new electric systems, presenting supply professionals a leadership opportunity.
Automotive suppliers supporting higher volumes — above 50,000 units — are also disappearing. Today, suppliers of new technologies more eagerly use low-volume production vehicles to demonstrate on-the-road applications. Supply management professionals are program managing more of the commercial oversight of new technology deployments. These new responsibilities will allow them to recast their organizational value-add from cost czar to innovation enabler.
Equal-Partner Mindset
The process of bringing a new EV system to market is different than that of a traditional mechanical internal combustion engine system. While the common supply chain pitfalls leaders make when bringing new technologies to market vary, they are often rooted in traditional "buyer-supplier" power dynamics.
"Unlike in our traditional supply chain, in electrification we more often rely on our suppliers for design input and component validation. We are engaging these suppliers for their expertise, but we still must ensure we have a competitive source at launch," Tewkesbury says.
Creative approaches aren't limited to buyer-supplier relationships. A wider range of co-opetition discussions are taking place between suppliers that might have traditionally been competitors. Many form joint ventures to share in the development of a new technology.
Commercializing a new technology requires supply professionals to take a "servant leadership" approach. They must treat suppliers as trusted advisors to eliminate wasted time caused by political formalities.
Accelerating Commercialization
Instead of thinking such a process isn't possible, the default mindset should be, "We must determine how to successfully bring a new technology to market while meeting targets." However, a solutions-driven approach is new to many professionals and organizations. That's because for decades, companies have used the same standard manufacturing processes for many of their commodities, like castings. Changing these processes may require seeking the guidance of an external partner to help make the difficult organizational transformation, especially since EV systems require a host of new electronics components. These include DC-to-DC converters, inverters and on-board battery chargers, all of which are not typically found in traditional powertrain and driveline systems.
"We have had to rely on outside parties with electronics expertise to fill voids in our supplier development process. This has allowed us to shorten our learning curve and compress the overall supplier development timeline," Tewkesbury says.
OEMs and Tier-1 suppliers are working to foster "ecosystems" of systems, components and services that can bring about innovative and fast supply solutions and shift work outside an organization. A new breed of supplier — technology-enabled managed services companies — is increasingly filling critical ecosystem roles. These firms are meeting supply needs for OEMs and Tier-1 suppliers by program managing, sourcing and delivering systems and components to accelerate time to market.
Required Skill Sets
The experiences and skills to execute supply management operations for a new EV system are different than what was required in the past.
"In the past three years, we have had to recruit a different skill set within our procurement team," says Tewkesbury. "We require more knowledge about software, motors, controllers, inverters, batteries and other electronics. Our purchasing expertise in commodities like forgings, steel and castings is still critical, but we are adding new commodities to our overall direct-material spend that must be managed the same way."
Manufacturers are also finding that a hybrid approach of internal and external resources works best for their budgets. In many mobility markets, including Detroit and Silicon Valley, top candidates are typically already well compensated, so firms often must bid to pull talent away from competitors.
Traditional supply management organizational approaches for filling full-time equivalent staffing needs — prioritizing hiring employees, then contractors, then consultants — are being questioned. New business models offer another option that's largely driven by the current talent market. One example is micro outsourcing, which enables smaller portions of the supply management process to be outsourced to a trusted supply partner.
Outsourcing select processes, like supplier risk management or such tasks as supplier identification, can enable supply management professionals to accomplish more with less using on-demand variable-services support, instead of fixed resources.
A delicate balance must exist between ramping up fixed-people costs with the necessity to launch new products. New technologies take time to become profitable, so, as established manufacturers prioritize electric profits over those from traditional powertrain and driveline systems, they need a short-term, higher-cost structure. During these critical transitions, Tier-1 suppliers may even lose money.
Investing in new technologies before an inflection point — in which mass-market adoption takes place and sustainable profits ensue — is risky. On the other hand, companies that launch first tend to reap the most benefits. During a technology transition, the post-inflection upside can be massive for leaders who adopt leaner, variable-cost, supply management organization structures.
The Road Ahead
As Tier-1 suppliers race to bring new EV systems to market, the vehicle-product life cycle is becoming shorter. Already, select OEMs are advancing toward autonomous vehicles and robotics, bringing a host of new supply challenges.
As macro, global-market trends accelerate — namely, increasing numbers of city dwellers, elderly citizens and online consumers — the movement of people and goods will continue to evolve. The mobility landscape of tomorrow must be more electric and autonomous to solve these pressing market needs.
Helping lower the costs to transport an aging population and solve last-mile delivery within urban environments are among the ways supply management professionals can have an impact. Those innovative leaders at Tier-1 suppliers that foster a culture of rapid innovation and speed will position themselves to fill evolving OEM electric system supply needs.
William Crane, CPSM, is founder and CEO of IndustryStar, an Ann Arbor, Michigan-based software and services firm specializing in partnering with supply chain professionals to bring new products to market.