Inside Supply Management Magazine
ROB Roundup: August PMI®
September 03, 2019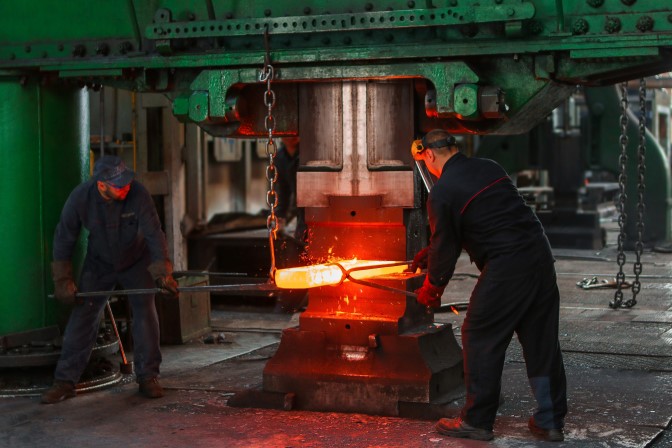 The release of the ISM® Report On Business® always generates discussion and activity in the financial and procurement worlds, but Tuesday's unveiling of the August PMI® data brought a cacophony of reaction, reflected in analysts' memos to investors, supply managers' continuing global-trade indigestion — and declining markets and treasury-bond yields.
However, the image that summed up the situation most succinctly could be found in the Report On Business® itself — specifically, the first four lines of the PMI® data chart, which gave the state of the U.S. manufacturing sector with the subtlety of a solar flare: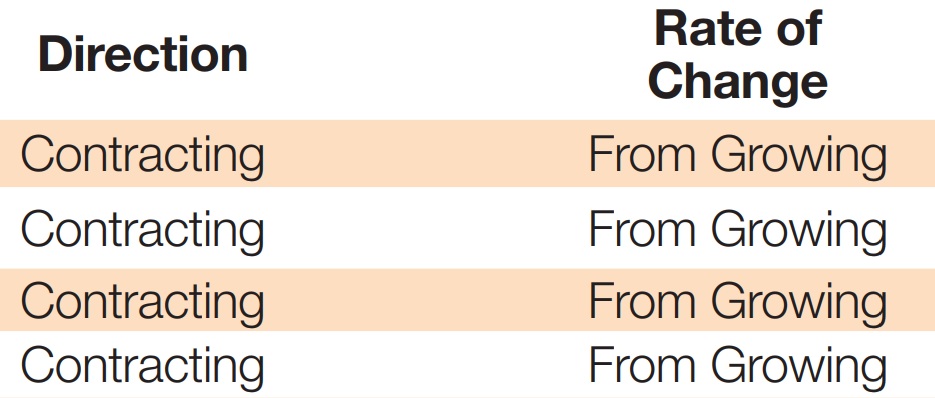 After Tuesday's report revealed a composite PMI® of 49.1 percent, the first below-50 reading since August 2016 and the lowest number since January 2016 (48 percent), Timothy R. Fiore, CPSM, C.P.M., Chair of the Institute for Supply Management® Manufacturing Business Survey Committee, was equally blunt during a conference call with reporters: "The manufacturing economy has entered a contracting period," he said.
The US manufacturing sector shrank last month for the first time in three years. The ISM index points to a slump in nearly every category: new orders, production, & employment. "There is an undercurrent of fear and alarm regarding the trade wars." https://t.co/ygxLTNlBbl

— scott horsley (@HorsleyScott) September 3, 2019
A decrease in demand did the PMI® in, Fiore said. In a report littered with potential concerns, the brightest flashing sirens are in the New Orders Index (47.2 percent), which fell into contraction territory for the first time since December 2015, and the New Export Orders Index (43.3 percent), which dropped 4.8 percentage points from July. Those figures do not suggest a burgeoning product pipeline.
"Until that New Orders Index number gets above 50, and at best 53 or 54, I see the other four (PMI®) subindexes remaining at a lower level," Fiore says. "The consumption side, which is measured by the Production and Employment indexes, is capable of addressing any future demand. So, the key is for demand to rise again, and I can't predict when that will happen." (The five equally-weighted indexes that factor into the PMI® are New Orders, Production, Employment, Supplier Deliveries and Inventories.)
Welp. The manufacturing sector contracted in August. @ism reports its manufacturing index for Aug clocked in at 49.1- contraction territory- AND new orders were 47.2 - which doesnt bode well for the sector looking forward. #tradewar

— Jennifer Schonberger (@Jenniferisms) September 3, 2019
Among the other sobering August data:
●Nine of the 10 PMI® subindexes were below 50 percent, with Supplier Deliveries the exception. That is the most since April 2009, when all 10 were contracting, with a composite index reading of 39.9 percent.
●About 25 percent of Business Survey Committee members' comments were related to employment — positions not being filled or concerns about maintaining current staff levels.
●For the first time this year, there were more negative (a 1.6-to-1 ratio) than positive comments on the economy.
●The food, beverage and tobacco products industry had the strongest — but still modest — expansion, Fiore said. However, the chemical products and high-tech industries that made up a significant portion of the U.S. manufacturing economy are either contracting or not growing at their previous rates.
.@ISM® Report On Business® survey respondent in chemical products: "While business is strong, there is an undercurrent of fear and alarm regarding the trade wars and a potential #recession." https://t.co/f2R8RmfV7M #ISMROB #economy

— Institute for Supply Management (@ism) September 3, 2019
The last below-50 PMI® reading in August 2016 was a one-month blip; the following month began a three-year expansion. When asked if this month's data could be a similar outlier, Fiore said that the previous four months of expansion softening suggest that the current contraction could be more lasting, especially if new orders don't improve.
"This contraction is different because nine of the 10 subindexes are contracting, and the New Orders and New Export Orders indexes are low," Fiore said. "The top six big industries are not performing how they were, particularly with new orders. The supply chain and production (segments of the manufacturing sector) are well-positioned to support any rises in demand. But the demand just isn't there."
The Report On Business® roundup:
Associated Press: Survey: U.S. Manufacturing Activity Contracted in August. "Surveys of purchasing managers this week have suggested that the uncertainty generated by the trade war has hit manufacturers on a global scale. While surveys of purchasing managers showed mixed results in China, manufacturing activity declined across Japan, Taiwan, and South Korea. In Europe, German manufacturing activity remained close to July's seven-year low, as new orders fell, producers scaled back output, and job losses rose steeply."
Bloomberg: U.S. Manufacturing Gauge Contracts for First Time in Three Years. "The data add to concern a broader U.S. recession is coming and may complicate the re-election chances of President Donald Trump, whose pledges to revive manufacturing have been a signature issue. At the same time, Trump's escalating tariffs on imports from China have been a major reason behind factory weakness that threatens to spread to consumer spending, which accounts for about two-thirds of the world's largest economy."
CNBC: U.S. Manufacturing Contracts For the First Time in Three Years Amid China Trade War. "It slips into contraction territory ... Definitely disappointing, but keep in perspective that pretty much everybody has been waiting for this to slip into contraction territory," analyst Rick Santelli said. "We all know there are issues with global trade that are starting to catch pretty much every large economy."
CNN: U.S. Manufacturing Sector Shrinks For First Time in Three Years. "Although one month is not a trend, it's yet another data point that suggests a steady downturn at American factories. U.S. stocks, which were already down before ISM released its report, took a turn for the worse."
ISM New Orders Index, a component of the Conference Boards LEI, report was the lowest since 2012. New Orders typically lead ISM Headline Index by a few months. More downside ahead
— Andrew H. Smith (@theandrewhsmith) September 3, 2019
Financial Times: U.S. Manufacturing Contracts For First Time Since 2016 Amid Tension. "For part of 2015 and 2016, the ISM manufacturing index showed a contraction. Overall GDP growth however, stayed positive, hovering for most of that time around 2 percent. But the details of Tuesday's ISM report were ugly, with new orders, production and employment subindexes all contracting last month. New export orders shrunk for the second consecutive month and fell to their lowest since April 2009, when global trade was hit following the financial crisis."
MarketWatch: ISM Manufacturing Index Falls Below 50, Signals Contraction. "The manufacturing sector has been hammered by U.S.-China trade tensions. The index has fallen nearly 10 points since the trade war began last summer. … The larger question is whether the contraction in manufacturing will lead to a steep downturn in the broader economy. That could happen if businesses stop hiring and begin to shed workers."
ISM manufacturing index is now officially in contraction territory. Still above the level that suggests an economy-wide recession, but direction isn't good. https://t.co/Yp6J1qn8cf

— Ben Casselman (@bencasselman) September 3, 2019
Reuters: U.S. Manufacturing Shrinks For First Time in Three Years. "Economists polled by Reuters had forecast the ISM index would slip to 51.0 in August. The year-long U.S.-China trade war is eroding business sentiment, with business investment contracting in the second quarter for the first time in more than three years. That, together with an inventory bloat, is undercutting manufacturing, with output declining for two straight quarters."
The Wall Street Journal: U.S. Factory Activity Contracted in August. "The manufacturing numbers cover August, a month in which President Trump and China announced new tariffs on billions of dollars of consumer goods, which went into effect on Sunday, escalating the trade conflict. ... A decline in new export orders to the lowest level in a decade offers a strong indication that trade tensions are crimping manufacturers."
The ISM Non-Manufacturing Index, which covers a much broader range of the economy and proved far more resilient when manufacturing slowed in 2015-16, will come out on Thursday. It has also been slowing in recent months, but not to the same level as manufacturing - yet.
— Patrick Chovanec (@prchovanec) September 3, 2019
The Non-Manufacturing ISM® Report On Business® will be released on Thursday. For the most up-to-date content on the PMI® and NMI® reports, use #ISMROB on Twitter.