Inside Supply Management Magazine
Tracking the Truck Driver Shortage
August 19, 2019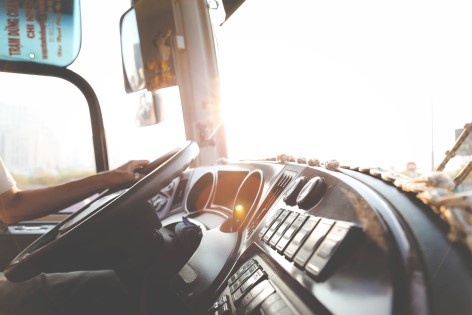 If current trends continue, the shortage of truck drivers, which has plagued the trucking industry since 2005, could increase to 160,000 vacancies by 2028, according to the American Trucking Association's Truck Driver Shortage Analysis 2019. If such shortages were to occur, the result would be supply chain disruptions like shipping delays and higher inventory carrying costs, states the report, which was released in July.
In the next decade, around 110,000 new drivers will be needed annually due to shipment growth and replacement of drivers who have retired or left the job for other reasons.
The report, which focuses on Class 8 tractor-trailers, found that in 2018, the industry was short nearly 61,000 drivers, a 20-percent increase from 2017's 50,700 figure. Much of the shortage occurs within the over-the-road — or non-local — for-hire truckload sector.
Among the causes for the shortage:
●Few drivers are women. Only 6.6 percent of drivers are women, yet women make up more than 47 percent of the U.S. workforce.
●Aging and age limits impact the industry. The median age of drivers is 46 — it's 42 for all U.S. workers — and some sectors have higher median ages. For example, the median age is 57 in the private fleet sector, not far from retirement age. For new drivers in training, the median age is 35. The minimum age to drive a tractor-trailer across state lines is 21 — thus, the industry is missing out on those ages 18 to 21, the report states.
●The profession requires lifestyle changes or adaptations, particularly for new drivers who experience the culture shock of routes that take them away from home for a week or two.
●Other career choices are available.
●Regulations reduce productivity.
Various measures could help attract more truck drivers, the report states. These include increased pay, ability to spend more time at home, transitioning military personnel into truck-driving roles, lowering the driving age and such logistics improvements as reduced wait times for loading and unloading.
"There is no single cause of the driver shortage, and therefore, there is not one way to solve it," the report states.
Turnover is also an issue: Due to high demand for them, drivers tend to move from one trucking company to another. "(T)rucking companies will aggressively recruit drivers from other carriers offering sign-on bonuses, higher pay, newer trucks and more appealing routes," the report states. Turnover was on the rise in 2017 and 2018, during the stronger economy, but lessened a bit during first quarter of 2019, the analysis found.
Another issue facing the trucking industry is a lack of quality drivers, according to the report, which did not factor applicant quality in the analysis.