Inside Supply Management Magazine
ROB Roundup: July PMI®
August 01, 2019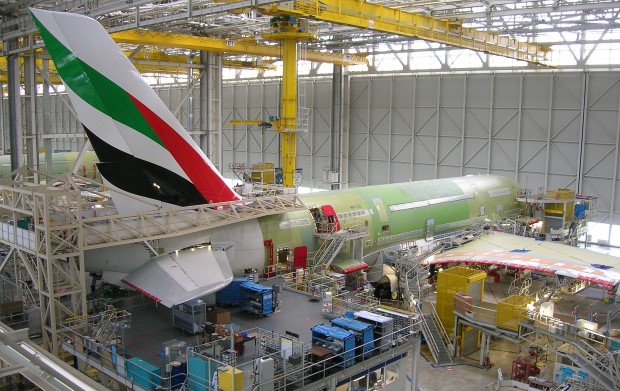 Days after the ISM® Report On Business® was reaffirmed as a leading indicator that routinely signals shifts in the economy before they happen, the July PMI® data was released, and Thursday's gauge of the U.S. manufacturing sector seemed to have a harbinger feeling.
.@ISM® Report On Business®: Slower growth in production and employment helped drag the U.S. #manufacturing sector to a fourth straight month of softer expansion. The composite PMI® was 51.2% in July, the lowest since August 2016 (49.6%). https://t.co/riNKQ0wbX7 #ISMROB #economy

— Institute for Supply Management (@ism) August 1, 2019
Timothy R. Fiore, CPSM, C.P.M., Chair of the Institute for Supply Management® Manufacturing Business Survey Committee, told reporters during a conference call that he was not ready to state that the sector was heading toward contraction for the first time in three years. However, the composite index reading of 51.2 percent — the fourth consecutive month of slowing expansion — suggests that manufacturing's red lights are flashing, especially in light of other less-than-sunny economic news this week.
On Wednesday, Federal Reserve chair Jerome Powell cited weakening global manufacturing when announcing the first main interest-rate cut since the Great Recession. Before announcing the PMI® numbers to his CNBC audience, analyst Rick Santelli noted that U.S. construction spending fell in back-to-back months for the first time in more than six years. And not long after the Report On Business® was released on Wednesday, President Donald Trump announced that the U.S. will place an additional 10-percent tariff on US$300 billion of Chinese goods, starting September 1.
Today's 3-year low in ISM suggests the Fed is "right to be concerned. .. it's only a matter of time before the manufacturing malaise spreads to the wider economy. Indeed, [it] supports our view that GDP growth will slump to only around 1% annualised" in 2H 2019. - @CapEconUS

— Carl Quintanilla (@carlquintanilla) August 1, 2019
Trump's announcement wiped out Dow Jones Industrial Average's rally from earlier in the day and added gravity to Fiore's comment that the performance of the manufacturing New Orders Index will be a key factor in whether the PMI® moves into contraction territory. In recent months, the New Orders Index has been dragged down by contraction in New Export Orders and Imports — the indexes most impacted by tariffs.
"In previous declines, we've had ups and downs, but this is the fourth straight month of declining expansion," Fiore said. "I'm concerned about trade issues (impacting) imports and exports. If new export orders improved, it would probably help the new order level. … We'll see. I don't see inventory growing, employment will soften a bit, and production has probably hit its peak. At this point, it's up to new orders to respond."
ISM manufacturing index shows U.S. factory activity slipping closer to contraction, new orders up but order backlog contracting for 3rd straight month. Report shows an industrial sector treading water, with trade "a significant issue." https://t.co/bv1QZu3LtO via @WSJ

— Paul Page (@PaulPage) August 1, 2019
The sluggish demand growth impacted other elements of the PMI®. The Production and Employment indexes dropped a combined 6.1 percentage points, and the Backlog of Orders Index fell 4.3 points while contracting for the third straight month. "The big change is that the consumption side is weaker," Fiore said. "Supply chain leaders are watching input inventories closely, because the new-order level isn't there."
Another eyebrow-raising number was found in the Report On Business® Buying Policy section, which measures lead times, typically a good barometer of demand. The ISM® Glossary of Key Supply Management Terms defines lead time as "the time that elapses from placement or an order until receipt of an order, including time for order transmittal, processing, preparation and shipping." In July, lead time for production materials fell seven days, from 72 to 65 days, the largest such decrease since July 2015. "Demand has ceased expanding," Fiore said, "which I think is the big story."
The number of manufacturing sectors reporting contraction in the ISM has been moving higher. Have not seen these levels since 16Q4 pic.twitter.com/mTRw4FijGy

— Adam Schwartz (@AdamSchwartz93) August 1, 2019
The July PMI® is the lowest since August 2016 (49.6 percent), with six of the 10 subindexes below 50, the most since May 2016, when eight were contracting. Of the six biggest industry sectors that make up 70 percent of the manufacturing economy, four — chemical products; computer and electronic products; food, beverage and tobacco products; and petroleum and coal products — are in modest expansion. The transportation equipment sector is contracting, and fabricated metal products is contracting "strongly," Fiore said.
The Report On Business® roundup:
Associated Press: Survey: U.S. Manufacturing Growth Slows Again in July. "It was the 35th straight month of growth, though there are clear indications that the expansion is slowing as measures of production and employment fall. Trade fights with China, Europe and Mexico and a stronger dollar have hurt U.S. exports and put American manufacturers on edge."
Bloomberg: U.S. Factory Gauge Sinks to Lowest Since 2016, With Exports Shaky. "The fourth straight downturn in the overall index of factory activity, inching closer to outright contraction, is consistent with the recent trend of manufacturing weakness throughout the world. Producers are beset by a combination of tepid global economies and trade policies and tariffs that have left supply chains at some companies in disarray."
CNBC: ISM Manufacturing Index Falls to 51.2 in July; Construction Spending Down 1.3% in June. "Now the moneyball number: The July read on ISM manufacturing," Santelli said. "Expecting a number near 52; it's 51.2, so it's a bit light. That's the lowest number since August 2016, when it was under 50 at 49.6. We've had a lot of (PMI®) numbers right in this area, but not quite this low, so it's an expansion, but not necessarily at a good (rate)."
Daily FX: U.S. Dollar Drops as ISM Manufacturing Slides Toward Contraction. "(A)ccording to ISM's PMI® manufacturing figures, the sector is still expanding overall for a (35th) consecutive month. Still, there is a notable slowdown that is nearing contraction — which a reading below 50 would indicate. And despite the U.S. economy being mainly consumer driven, there is a notable relationship between gross domestic product and manufacturing."
July ISM mfg index fell to 51.2 from 51.7 in June (< 52 consensus); orders, supplier deliveries & inventories higher; production & employment lower; export orders index fell to 48.1 (contraction territory); prices paid fell ... net = overall weaker than expected

— Liz Ann Sonders (@LizAnnSonders) August 1, 2019
Financial Times: U.S. Manufacturing Grows at Weakest Pace in Nearly 3 Years. "The reading comes a day after the Federal Reserve cut its main interest rate for the first time since the financial crisis. While the quarter-point cut was widely expected by economists and investors, comments by chairman (Jerome) Powell that the move was "not the beginning of a long series of rate cuts" surprised investors, who have been betting on a more aggressive pace of easing this year."
MarketWatch: Trade Fights Sap Manufacturers as Growth Wanes to Slowest Pace in 3 Years, ISM Finds. "Ongoing trade fights and a strong dollar have sapped U.S. exports and left manufacturers uncertain about what's next. Manufacturing is not as vital to the economy as it once was, though. The U.S. can continue to expand so long as heavy industry's troubles don't spread into the much larger service side of the economy."
Manufacturing purchasing managers describe economic landscape as showing signs of weakness amid lingering uncertainty about #tariffs & trade relations w/ #China, Europe & #Mexico.
> Demand still expanding but at slower pace
> Cost pressures key issue
> Softness to continue in H2 pic.twitter.com/Ut1M34lGqM
— Gregory Daco (@GregDaco) August 1, 2019
Reuters: U.S. Manufacturing Activity Slows Further in July. "The slowdown in factory activity and accompanying weak business investment have caught the attention of Federal Reserve officials. The U.S. central bank on Wednesday cut interest rates for the first time since 2008, to insure against downside risks to the economy from trade tensions and slowing global growth."
The Wall Street Journal: U.S. Manufacturing Slipped in July. "The globally sensitive manufacturing sector remains under pressure from weak global growth, a strong dollar and trade tensions. U.S. manufacturers face higher costs for many components and metals because of U.S. tariffs on goods from China, and a strong dollar that makes American exports more expensive. The extended grounding of Boeing Co.'s 737 Max has also taken a toll on the sector."
The Non-Manufacturing ISM® Report On Business® will be released on Monday. For the most up-to-date content on the PMI® and NMI® reports, use #ISMROB on Twitter.