Inside Supply Management Magazine
Advancing Your Career: Advice from Those Who Have Done It
August 12, 2019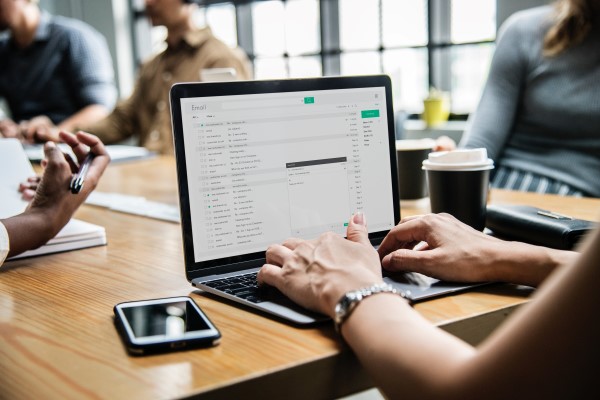 What advice would you give a new supply management professional? Four honorees of Institute for Supply Management®'s (ISM®) 30 Under 30 Rising Supply Chain Stars Program offer their thoughts and share stories. The program, established in 2014, identifies and honors the profession's next generation.
The four are:
●Katy Conrad, CPSM, contracting and procurement development manager — supply chain transformation at Shell, a 2014 honoree and recipient of the program's Megawatt Star award
●Amy Georgi, senior program manager for acquisitions and integrations at Fluke Corporation, a 2015 recipient and Megawatt Star
●Dan Kaskinen, CPSM, manager of supply chain data services at Premier Healthcare Alliance, a 2016 honoree and Megawatt Star
●Elizabeth Richter, MBA, CPSM, CSCP, hardware product readiness group program manager at Google, a 2017 recipient.
Conrad: I encourage new professionals to dive deep into understanding the full value chain and the purpose of their business, asking themselves how the business serves the world and how can they help to make that happen more efficiently?
Working for a purpose versus a simple number target will enable you to access higher delivery from yourself. So, land the deals and work together with suppliers to deliver the scope — but push to make stronger long-term decisions that account for more than cost and serve your industry's or company's future.
I also encourage new professionals to take risks. Stepping into stretch assignments outside my comfort zone early on led to opportunities to develop innovative contract models, save unprofitable product lines, negotiate across cultures, live abroad and expand my view. These opportunities were critical as I stepped into roles focused on leading teams, organizational culture and supply chain transformation. Being willing to take on a challenge I've never faced before, move to a new city or country, or put myself in a situation I've never been in has led to some of the most valuable and rewarding experiences of my career and my life.
Georgi: Be a champion of your own career but understand that the grass is greener where you water it. The first years out of college should be approached with an absolute laser focus on learning. Learn as much as you can — and ask for and accept projects that will stretch you. Don't be worried about how someone else's career is moving here or there. Find a company that wants you to learn and get to work.
Remember the power of your network. While you are working in your new role, keep in touch with mentors and past professors and make a it a habit to expose yourself to professional peers and mentors. Attend your local ISM Chapter meetings. It is key time in your life to develop a network and keep it alive.
Kaskinen: This has been said many times before, and for good reason: What got you here, won't get you there. It's incredibly important to never let your skill set or your point of view stagnate. I think this is especially important for recent graduates because they have a strong temptation to put down the books when formal education is finished. The truth is, if you stay put while progress keeps moving forward, the world will pass you by.
I also regularly remind myself of a Chris Rock quote I wish I had heard much earlier in life: "I'd always end up broken down on the highway. When I stood there trying to flag someone down, nobody stopped. But when I pushed my own car, other drivers would get out and push with me. If you want help, help yourself — people like to see that." Every single day I find this quote becoming more applicable, both as the one needing help and the one giving help.
Richter: Don't sweat the small stuff. Don't be afraid to take a risk on an industry or position that is interesting and/or a stretch role for you. It just might be the step your personal career trajectory needs. Don't try to follow someone else's career path. There are an infinite number of paths — make your own.
Most people have heard of impostor syndrome, where you doubt your skills and are afraid of being exposed as a fraud. It's a concept highly referenced in a TED Talk by social psychologist and author Amy Cuddy. But I recently heard imposter syndrome phrased in a way that stuck with me: You see 100 percent of the effort, preparation and late nights that you put in, but only see everyone else's finished product (and not your own). The truth is, you have a seat at the table because you deserve it. If you don't have a seat at the table, make yourself one.
If you drive yourself with strong ethics and a desire to do what's best for the company, you will thrive.
(Editor's note: Conrad, Georgi, Kaskinen and Richter share more insights about the profession and their experiences in "Advancing Along the Supply Management Career Path" in the August issue of Inside Supply Management®.)