Inside Supply Management Magazine
ROB Roundup: December PMI®
January 03, 2019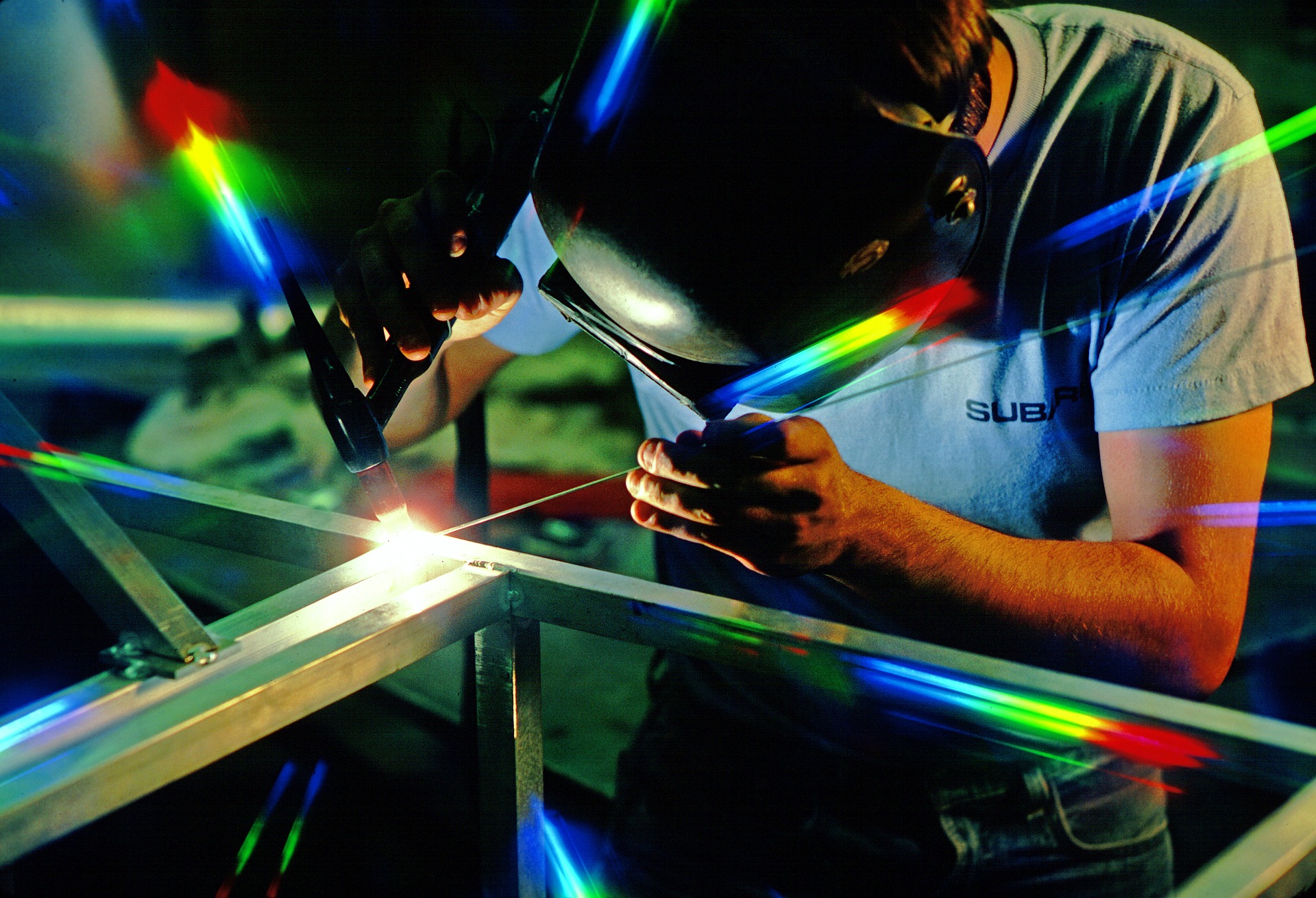 From his location on the floor of the Chicago Board of Trade, CNBC analyst Rick Santelli prepared to begin a monthly ritual — providing viewers the vital numbers from the just-released Manufacturing ISM® Report On Business®. On Thursday, however, the background noise as Santelli came on the air served as an ominous beginning to his segment.
"Wow, a real roar in the pit as we have breaking news," Santelli said. That roar from the assembled traders, however, was not a celebratory shout but a collective groan that provided appropriate lead-in for the information Santelli then relayed.
The December composite PMI® came in at 54.1 percent, below analysts' expectations and a 5.2-percentage point decrease from the previous month. It was the largest single-month drop since a 9-point plunge in October 2008 and only the fourth time since 1984 the index fell by more than 5 points. The data immediately moved markets and sparked yet another round of reflection on the state of the U.S. and world economies at the start of the new year. "Any (PMI®) number near 60 is historically huge," Santelli said. "This is a read that backtracks a bit, and it shouldn't be so shocking that some of the market volatility finally caught up with one of the important feel-good indexes we always pay close attention to."
The ISM Manufacturing Index is one of the leading indicators I've been watching for signs of a potential recession. Through November it was looking very strong. One month's numbers do not a trend make, but the rapid deterioration is concerning.
— Patrick Chovanec (@prchovanec) January 3, 2019
Timothy R. Fiore, CPSM, C.P.M., Chair of the Institute for Supply Management® Manufacturing Business Survey Committee, notes that December is typically a slow month for U.S. factories, thanks in part to a shorter work month because of the holidays. However, this seasonal factor is accounted for as the PMI® data is compiled. The numbers "came out of left field," Fiore says, especially given that ISM's Fall 2018 Semiannual Economic Forecast for 2019, released last month, was generally positive.
However, as when the PMI® fell 3.6 percentage points in a two-month period in the fall, Fiore cautioned that one index result does not make a trend. "I would say it's too early," he says. "History shows that (the composite index) comes down slowly. It doesn't fall off a cliff. This is almost a cliff event, but (the manufacturing sector) is not contracting. It's still expanding at 54 (percent). But it's definitely an adjustment." The biggest potential red flag in the December data, Fiore says, are decreases in all five of the subindexes (New Orders, Production, Employment, Supplier Deliveries and Inventories) that make up the PMI®.
Since 2004, the ISM manufacturing index has dropped in one month by 3 percentage points or more only six times.

The index fell 5.2 percentage points in December, to 54.1%

— Nick Timiraos (@NickTimiraos) January 3, 2019
The wildest ride in December was by the New Orders Index, which spent most of 2018 above 60 percent, indicating strong customer demand. It fell 11 points, the index's third-biggest decrease ever, as just six of 18 industries reported growth. Wrote a Survey Committee respondent in transportation equipment, "Customer demand continues to decrease (due to) concerns about the economy and tariffs." A respondent in furniture and related products added, "Business is steady, but pace of incoming orders (is) slowing."
Fiore says that February is usually a strong month for the manufacturing sector, but he acknowledged that continuing market turbulence and a trade war that remains unresolved could blur the forecast for U.S. factories. "We've seen (fluctuations) of 2 points up and down (in the PMI®), but this is a significant step. … (Manufacturing) was bouncing across the top for a while, but these new numbers have provided a new level. We'll have to see what January brings."
.@ISM® Report On Business® survey respondent in fabricated metal products: "Caution seems to be the outlook. Are we in a correction, or is the market getting ready to slow over time?" https://t.co/LBQzH50SgT #ISMROB #economy

— Dan Zeiger (@ZeigerDan) January 3, 2019
The Report On Business® roundup:
Advanced Manufacturing: Manufacturing Slows Significantly in December, ISM Says. "During most of 2018, new orders had been one of the major strengths behind the PMI®. In December, only six industries reported an increase in orders, including machinery, primary metals and transportation equipment. Five industries reported declining orders, including fabricated metal products. Seven industries reported no change."
Bloomberg: U.S. Factory Gauge Tumbles by Most Since 2008 as Orders Cool. "Such weakness adds to signs that President Donald Trump's trade war and a fading lift from fiscal stimulus are weighing on American producers. Previous reports showed five Federal Reserve indexes of regional manufacturing all slumped in December, the first time they've fallen in unison since May 2016. Signs of trade-related spillovers in the world's largest economies and other export-oriented nations are multiplying."
What's with the panic? The ISM index is now down to levels not seen since... 2016. Gasp! Current rate, which still indicates expansion, is on par for the avg for the past 4 years up to the 10 year average. Come on.

— Adam Ozimek (@ModeledBehavior) January 3, 2019
CNBC: Key Reading of the Manufacturing Sector Falls to Lowest Level in More Than 2 Years. "The data, which were released Thursday morning, pushed U.S. stocks to session lows as they fueled fears that the global economy may be slowing down. The Dow Jones Industrial Average traded about 500 points lower following the data release."
MarketWatch: Bad Omen For Economy? ISM Survey Posts Biggest Drop Since Lehman Crisis in 2008. "Executives said the ongoing trade war with China and tariffs imposed by both countries have hurt business. A slower global economy, including softer growth in China, also appear to be influencing how American companies view the future of the economy. Most economists predict growth will decelerate in 2019, but the U.S. should continue to skirt a recession so long as the labor market remains strong."
Also the US economy finally taking a hit, and it looks ugly. The new orders index of the manufacturing ISM plunged by 11 points. The index can be volatile, but this does not at least help the already deteriorated sentiment. pic.twitter.com/1aJB38XLlm

— Jan von Gerich (@JanVonGerich) January 3, 2019
The Street: Bond Yields Fall, Dollar Weakens After Biggest ISM Manufacturing Slump Since '08. "The index is now at the lowest since November 2016, led to the downside by an 11-point slump in new orders to 51.1 from 62.1 and a 2-point slide in employment activity, to 56.2 from 58.4. 'This is grim. The consensus always looked too optimistic, but this reading is at the bottom end of our range of expectations,' said Ian Shepherdson of Pantheon Macroeconomics. "This makes us all the more convinced that a meaningful trade deal will be done over the next few months, but the manufacturing numbers will get worse before they get better.' "
The Wall Street Journal: U.S. Factory-Sector Growth Pulled Back in December. "Sales of factory-made products, or new orders, pulled back sharply, while an index of employment continued to grow, but at a slower pace. A measure of inflation decelerated too. … Recent equity market volatility, rising interest rates and slowing global growth, combined with U.S. government political uncertainty and trade tensions with China, could put a damper on economic output in the coming quarters."
The Non-Manufacturing ISM® Report On Business® will be released on Monday. For the most up-to-date content on the PMI® and NMI® reports, use #ISMROB on Twitter.