Inside Supply Management Magazine
ROB Roundup: October NMI®
November 05, 2018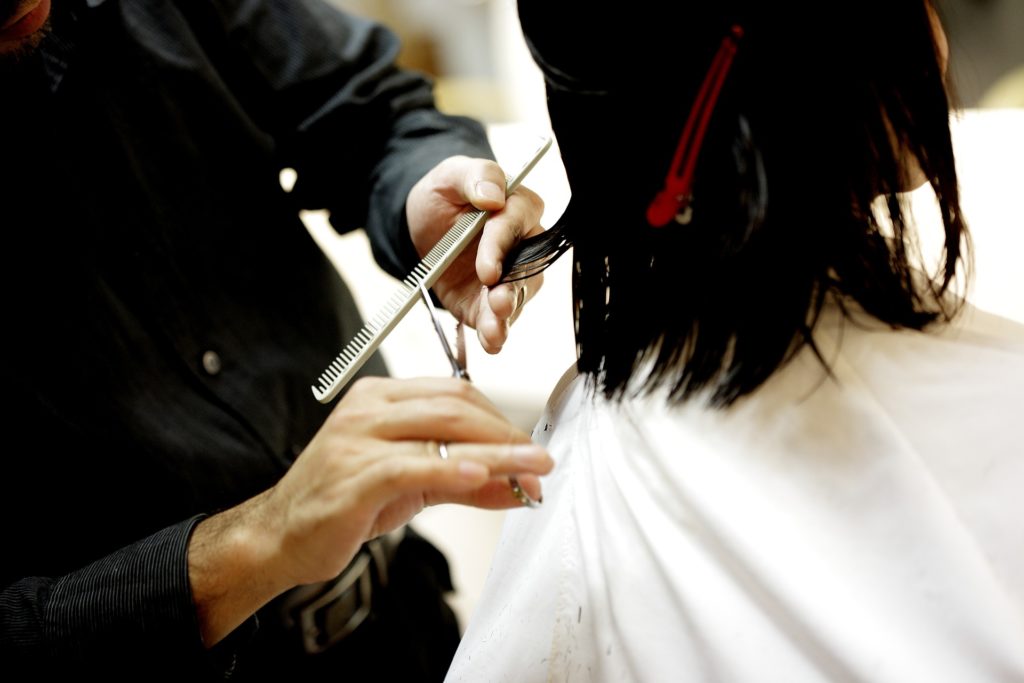 The Non-Manufacturing ISM® Report On Business® composite NMI® set an all-time high in September, so topping that performance in October would have been asking a lot — even for a U.S. services sector that has been humming in recent months.
The NMI® data released on Monday revealed a slight decrease from September, but the 60.3 percent figure still signified solid growth for services. While not a record, the number still made ROB history.
[embed] https://twitter.com/bespokeinvest/status/1059494082475683843[/embed]
Last week's Manufacturing ISM® Report On Business®, which revealed a PMI® drop of 3.6 percentage points since August, generated some trepidation in the procurement and financial worlds. However, with little that was not to like among the non-manufacturing data, there apparently was little to discuss on Monday, the day before the U.S. midterm elections.
Reporters' conference call with Anthony Nieves, CPSM, C.P.M. A.P.P., CFPM, Chair of the Institute for Supply Management® Non-Manufacturing Business Survey Committee, was brief and germane, and social-media chatter was light. The Dow Jones Industrial Average fell slightly after the release of the NMI® data but later rose and remained above 25,350 for the rest of the day. (Friday's closing number was 25,270.83.)
"After the record number we had last month, there was a slight cooling off, but it was still a very strong reading," Nieves says. "The takeaway from this report is that 17 of the 18 industries reflected growth. One industry not growing was educational services, and our respondents indicated that was more of a timing issue, as there was strong growth prior to the school year starting. That growth waned a bit, but that activity should pick up again."
#ISMROB survey respondent in management of companies and support services: No impact yet "on prices due to additional tariffs against China. We anticipate that price increases may start to work into the supply chain early in the first quarter." https://t.co/adt93A4A1i #economy

— Institute for Supply Management (@ism) November 5, 2018
Nieves says that Survey Committee respondents remain concerned about tariffs, which is evident in the Inventories Index. That index increased 1.5 percentage points, indicating faster growth in part because companies are buying larger amounts of goods before duties take effect. "(The concerns) are not as prevalent as what you see on the manufacturing side, which is more (commodity-based)," Nieves says. "We're seeing more of (the costs) absorbed in the supply chain upstream, but there may be some pain felt down the road, especially in the retail sector in computers and peripherals."
One of the most impacted commodities, Nieves says, is bacon, which was reported as down in price. China has traditionally been a big buyer of U.S. pork, but since less of it has been exported due to tariffs, there is more supply, and prices have dropped. "We've had some inflation, but it's not sharp," Nieves says. "The (Prices) Index is still strong, and that correlates to the buildup in inventories."
The Report On Business® roundup:
Associated Press: U.S. Services Firms' Growth Slipped in October After Record September. "The business activity and employment components of the index fell in September, although they still registered growth and suggest the expansion — already the second longest in U.S. history — will continue. Multiple companies surveyed for the index said they're experiencing strong demand, but several firms also warned that tariffs could weigh on their businesses in the coming months."
Today's #ISM non-MFG reflects continued strong growth#NMI

— Kristina Cahill (@KristinaMCahill) November 5, 2018
Bloomberg: U.S. Service-Industry Expansion Cools from Near-Record Pace. "The index — which covers sectors representing about 90 percent of the economy — indicates growth is on track to remain solid in the fourth quarter after posting the best back-to-back periods since 2014, and also helps explain Friday's strong employment report. The business activity index, one of four components of the main gauge, slipped while remaining near the prior reading that was the second-highest in two decades of data."
CNBC: October Services Sector Growth Strong as Economy Remains Hot. "That's a good number. The problem is that it follows a great number," analyst Rick Santelli said. "The 61.6 from last month was unrevised, the second-highest reading ever. This is 60.3; anything above 60 or higher is very lofty. This was a good number."
Financial Times: U.S. Services Sector Growth Eases from 21-year High. "The survey comes at a time when expected headwinds from rising interest rates have tempered optimism over robust U.S. economic growth. The U.S. (Labor Department) on Friday revealed stronger hiring than expected for the month of October, as employers added 250,000 jobs and wages grew at their fastest pace in almost a decade. The report could encourage the Federal Reserve to stick with its plan to raise rates in December, which would mark the fourth hike of 2018."
MarketWatch: U.S. Economy Still Running Strong in October, ISM Services Survey Shows. "Almost every major service industry expanded in October. The only one to show a decline was education, but it was tied to the start of school in the fall. New orders were virtually unchanged, remaining at a very high level. Employment growth slacked off a bit, but companies were still hiring. The biggest complaints revolved around uncertainty caused by U.S. tariffs, difficulty finding enough transportation to ship goods and other constraints on production."
#ISMROB survey respondent in professional, scientific and technical services: "Increasing oil prices should provide uptick in customer orders for our services in fourth quarter. Conversely, it will likely lead to higher prices for consumables." https://t.co/Eda8nsfFBh #economy

— Dan Zeiger (@ZeigerDan) November 5, 2018
The Wall Street Journal: Service-Sector Activity Cools Slightly in October. "Inventories grew at a faster rate in October, as companies attempted to get ahead of tariffs. An index of inventory sentiment was higher than in September, signaling respondents 'believe their inventories are still too high at this time,' ISM said. The overall U.S. economy has expanded at a healthy pace in recent months, bolstered by consumer spending, though there are signs that pace may slow, such as weak business investment."
In case you missed Friday's ROB Roundup on the release of the Manufacturing ISM® Report On Business®, you can read it here. For the most up-to-date content on the PMI® and NMI® reports, use #ISMROB on Twitter.
Also, ISM's Fall 2018 Semiannual Economic Forecast for the manufacturing and non-manufacturing sectors will be released on December 10.