Inside Supply Management Magazine
The View of Procurement
May 29, 2018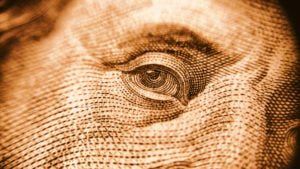 How is procurement viewed internally? For most organizations, the answer to that question usually comprises three components: leadership's view, the business's view overall and procurement's view of itself.
Donna Chappas, procurement-transformation consultant with Chappas Consulting, and Diego De la Garza, director of Source One Management Services, addressed each of these views and how procurement is "valued" during the "Overcoming Procurement's Internal Image Problem" session at ISM2018 earlier this month in Nashville, Tennessee.
When it comes to how others in the organization view procurement, the speakers noted, legal and finance will typically value procurement's engagement the most, whereas others might be reluctant to engage — perceiving procurement only to be cost-focused.
"You have to improve interaction to improve perception," said Chappas. For instance, she suggested, it's critical to get involved early on in the budget process with stakeholders – "that way, you can help mitigate risk with suppliers."
And, noted De la Garza, "You need to speak their language — talk the metrics that matter to them."
To help ensure procurement is viewed favorably within your organization, Chappas and De la Garza suggested the following steps:
1) Establish your vision and value proposition
2) Recruit, hire and retain the right people — look for essential skills, including intellectual curiosity and creativity
3) Strategically align yourself with leadership and business functions.