Inside Supply Management Magazine
ROB Roundup: April PMI®
May 01, 2018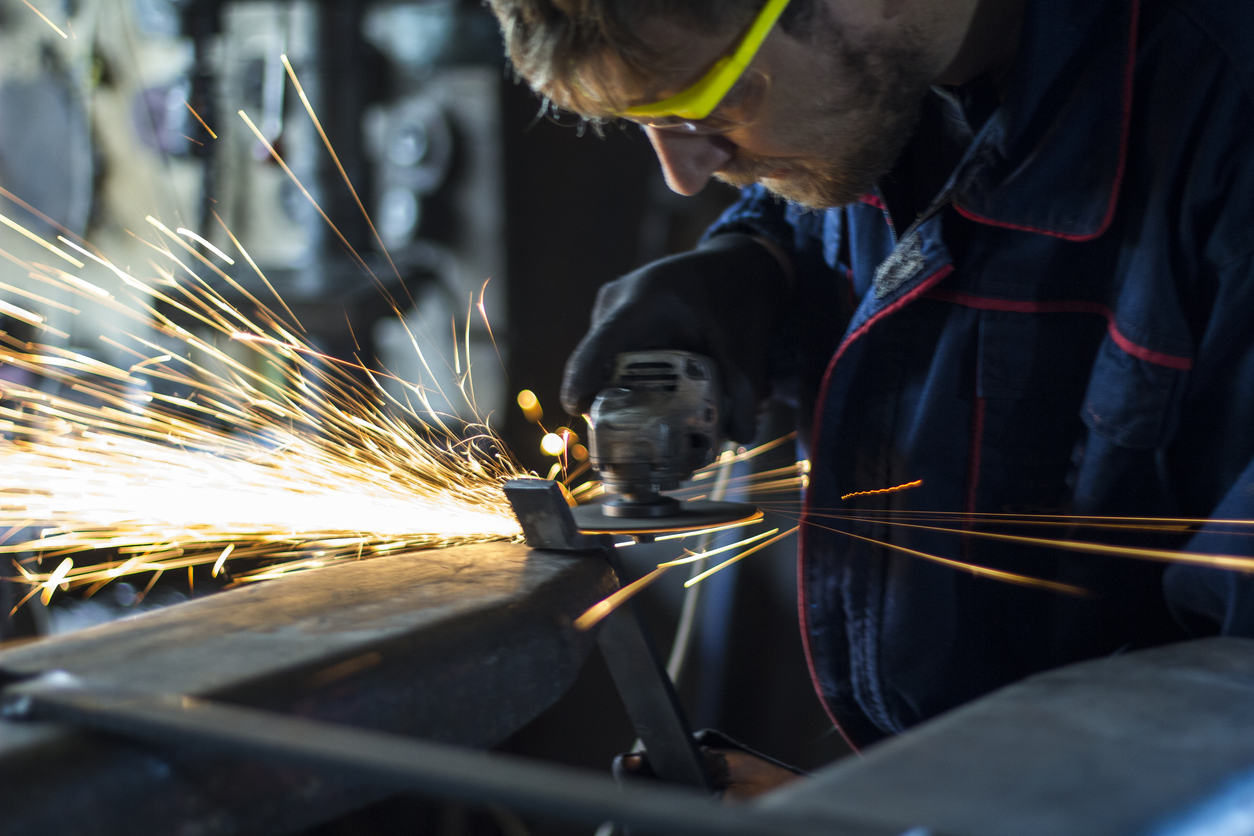 Like the previous month, the April Manufacturing ISM® Report On Business®, released on Tuesday, reflected supply executives' worries about the impact of the Trump administration's tariff decisions. However, this month's report, which included a Prices Index that remained at its highest level (79.3 percent) since April 2011, brought another concern — inflation.
The ISM Manufacturing PMI fell for the second month in a row after reaching a 14-year high of 60.8 in February. Manufacturing activity is still strong, but signs of #inflation were reported in the #ISM data. The ISM Prices Paid Index climbed to a 7-year high. #economy #markets pic.twitter.com/ANVZ1uwHlb

— Cetera Investment Management (@ceteraIM) May 1, 2018
ISM manufacturing price indicator reached highest level since 2011. With employment cost index also moving up, the pricing power of goods producers will be tested in coming months. Service prices not showing same pressure so far pic.twitter.com/8sEpelUox0

— Ulrik Harald Bie (@UlrikBie) May 1, 2018
Timothy R. Fiore, CPSM, C.P.M., Chair of ISM's Manufacturing Business Survey Committee, told Manufacturing Talk Radio that "raw material headwinds" are creating headaches for some companies. "Prices continue to expand, and if you listen to analyst calls this month … they're not all that certain as to whether or not they are going to be able to pass them on to customers this year," Fiore said. "That's going to be a real issue. It's going to squeeze profitability, or it's going to create an inflationary environment."
In other trends, heavy order backlogs remain a hurdle for the U.S. manufacturing sector. Production should continue churning, but employment resources and supply chains are still struggling to meet demand.
.@ISM's Tim Fiore: With Backlog of Orders Index (62 percent) at highest point since May 2004, "low levels of customer inventory and continued strong new order expansion indicates production requirements should remain robust through Q2." https://t.co/7YVLDpMC7M #ISMROB #economy

— ISM Magazine (@ISM_Magazine) May 1, 2018
Regarding tariffs, the Trump administration on Monday extended a steel and aluminum tariffs exemption for such trading partners as the European Union (EU), Canada and Mexico. However, the EU appears to be preparing for a trade fight, which only added to the uncertainty for supply executives and investors.
While speaking with Manufacturing Talk Radio, Fiore took a philosophical tone on tariffs. "I tend to believe these tariffs were not a welcome thing, but there are people who know a lot more than me that believe this will be good for the U.S. economy," he said. "But supply chains will work through these issues. It may not be optimum from a flow standpoint, but we'll work through it."
The Report On Business® roundup:
Bloomberg: U.S. Factory Managers Are Fuming About Trump's Tariffs. "Very concerning. Two products eliminated. Commodity prices rising. Business planning 'is at a standstill.' That's what a few American manufacturers said they're facing as the Trump administration weighs tariffs on imported metals and Chinese products, creating uncertainty for companies that by most other accounts are going gangbusters. The threats of a trade war are worsening the headaches for factories already struggling to find the workers, supplies and delivery trucks to keep up with robust demand, according to a report by the Institute for Supply Management."
.@ISM Report On Business® survey respondent in fabricated metal products: "The recent steel tariffs have made it difficult to source material, and we have had to eliminate two products due to availability and cost of raw material." https://t.co/CTiUF79SXy #ISMROB #economy

— Dan Zeiger (@ZeigerDan) May 1, 2018
Business Insider: We Just Got a New Sign That Trump's Tariffs Are Causing Panic Among U.S. Businesses. "The Institute for Supply Management's latest manufacturing survey dipped for the month of April, down to 57.3 from last month's 59.3. While the reading signifies that the U.S. manufacturing sector is growing, manufacturers in the survey expressed worry about Trump's new tariffs on steel and aluminum. Those surveyed said the 25-percent tariff on steel and 10-percent tariff on aluminum is already driving up prices and introducing uncertainty."
MarketWatch: Evidence of Higher Inflation is Popping Up Everywhere. Here Are the Latest Warnings. "American businesses are paying the most for raw materials since 2011 and a key price gauge just reached 2 percent, reflecting an upsurge in inflation that could hamper U.S. growth if it persists. The latest evidence? The Institute for Supply Management said an index that tracks what manufacturers pay for supplies such as steel or lumber rose to the highest level in April in seven years."
Reuters/CNBC: U.S. Factory Activity Slows; Construction Spending Tumbles. "Rising raw material costs are the latest indication that inflation pressures are building and could attract the attention of Federal Reserve officials who were due to start a two-day policy meeting on Tuesday. Data on Monday showed a jump in annual inflation rates in March. In addition, wages grew at their quickest pace in 11 years in the first quarter. The ISM's measure of factory employment dropped in April and the ISM said there were indications that labor and skill shortages were affecting production output."
The Wall Street Journal: U.S. Factory-Sector Activity Slowed in April. "The details of Tuesday's report were downbeat. An index tracking new orders edged down to 61.2 in April. The production index dropped to 57.2. The employment component was down to 54.2. An index tracking new export orders fell in April for the second straight month. 'The trade side of the report has been weakening since February, and likely reflects the uncertainty faced by businesses amid the ongoing antitrade rhetoric,' Barclays economist Pooja Sriram said in a note to clients."
The Non-Manufacturing ISM® Report On Business® will be released on Thursday. For the most up-to-date content on the PMI® and NMI® reports, use #ISMROB on Twitter.